Liew Chin Tong recalled a scathing text message from an elderly Chinese man he had known since childhood in the aftermath of Pakatan Harapan's devastating defeat in the Tanjung Piai by-election.
"If DAP continues to be Mahathir's running dog, you will lose everything," read the message.
Whereas, the deputy defence minister said the Malay ground was replete with messages against DAP secretary-general Lim Guan Eng.
Liew said he was crestfallen that less than six weeks before Malaysia entered the symbolic year 2020, the nation is trapped in this conundrum.
However, the Johor DAP chief said the reality is that both Mahathir and PKR president Anwar Ibrahim are needed to consolidate Malaysia's nascent democracy.
"We need to win the next general election not for ourselves but to ensure that the democratic fruit of May 2018 would not be gone with the return of (former premier) Najib (Abdul Razak) and his allies, along with their corrupt and authoritarian regime.
"As both Mahathir and Anwar promised to see through the transition, it is time also to reiterate that this government is only possible because there was a reconciliation between Mahathir and Anwar.
"We might as well accept the fact that this is a Mahathir-Anwar government, as much as it is an Anwar-Mahathir government," he added in a blog posting this evening.
Yesterday, Mahathir and Anwar held a 30-minute discussion in Putrajaya where, among others, the transition of power issue was discussed.
Reaffirming their commitment to the transition plan, Anwar said: "I informed that the power transition must be carried out in a peaceful and orderly manner, in a reasonable timeframe and obtain mutual understanding"
"We also do not agree in the case of any effort to stray from the agreement or the use of my and the prime minister's name in any scheme," he added.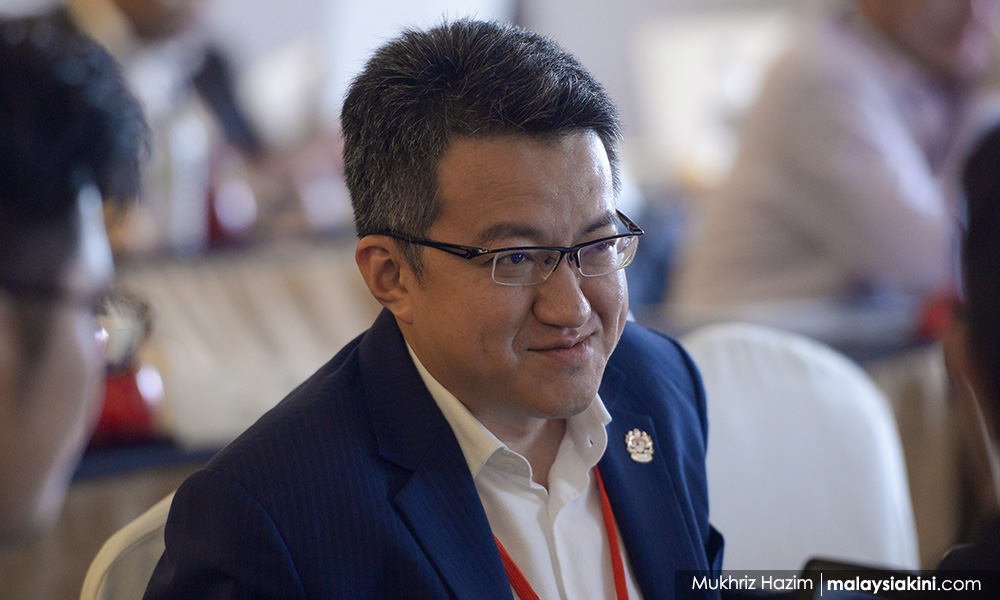 There is still time for reform
Meanwhile, Liew said the aim of this government is simple and clear, which is to reform, consolidate democracy and to cement a Malaysian middle ground that would prevent racial forces from destroying the nation.
"I don't consider myself old although I'm not that young anymore. I have devoted 20 years of my life to frontline politics since joining DAP in December 1999. The racial talks in recent months have disheartened me.
"Many non-Malays are blaming Mahathir. Some are sending me angry messages. I understand their feelings.
"The reality is that we have to work in coalition and we have to do our best to keep the entire coalition in the middle.
"It is never easy in a multi-ethnic, multi-religious, multilingual and multi-cultural society. This is precisely why we need to stay in the middle, and to expand the middle.
"There is still time for this government to reform," he added.
Turning the clock back to 2015, Liew said he together with DAP veteran Lim Kit Siang were among a "small group of leaders" who saw the need for Harapan to join forces with Mahathir.
He said this was because the then opposition became weak following PAS' exit from Harapan's predecessor Pakatan Rakyat.
"In the initial stages, the mistrust from our own side towards the former PM and the mistrust from his supporters, as well as the mass media which did not want this goal to be achieved, made the voice for realignment so lonely.
"The leadership of Mahathir, Kit Siang, (Amanah president) Mohamad Sabu and later Anwar, overcame the hurdles," he added.