Deputy Education Minister Teo Nie Ching (above, centre) has called on adolescent girls not to fall into the trap of having unrealistic beauty expectations, touting reading as a good way to build self-esteem.
"During puberty, many girls feel self-conscious about their changing bodies. Poor body image affects girls' mental health and contributes to eating disorders."
"During this critical stage, we must teach girls to love and respect themselves and their bodies," she said.
Teo was speaking at the launch of Jessica Sanders's book "Love Your Body", and she highlighted that improving girls' body image is crucial for their empowerment.
Scholastic Asia has also partnered with the Women's Aid Organisation (WAO) to promote the book.
With adolescent girls constantly subject to beauty commercials, airbrushed fashion models and fad diets, they can easily fall victim to unrealistic beauty expectations.
"Do not let any label limit or define you. You were born in the presence of those who love you most," said Teo.
"Above all else, you are in charge of your body and your mind. Never give up, you will never surrender, and you will never lose hope," she said at the book launch yesterday.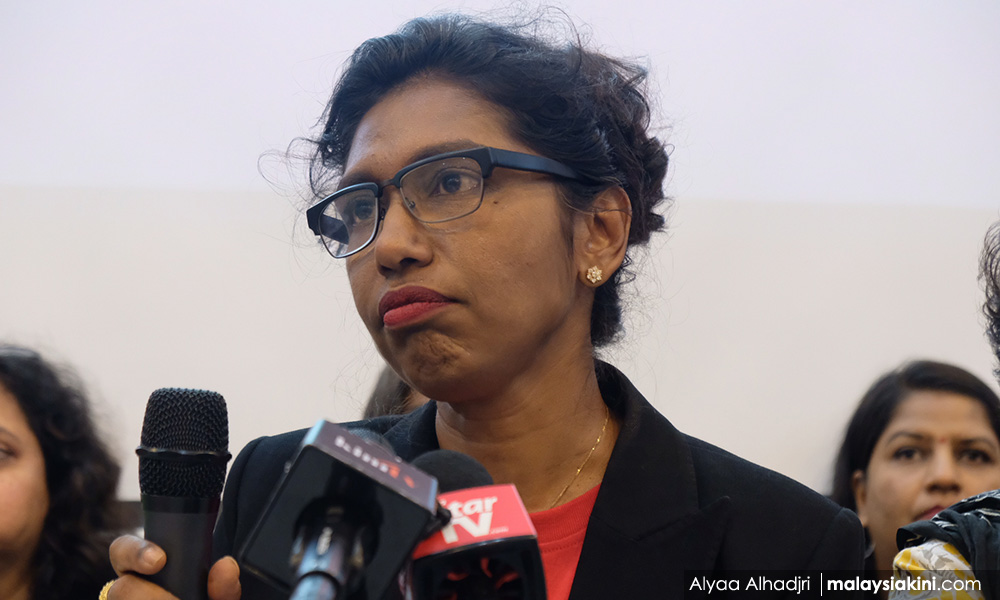 Also speaking at the launch, Sumitra Visvanathan (above), executive director of WAO, said that reading helps girls develop an independent mind.
"Our society conditions girls to fit into confining gender roles. For girls and women, this means looking a certain way, being subservient, and definitely not being yourself.
"Reading opens girls' minds, conditioning them to be curious and questioning.
"My message to all girls out there is this: read and never stop reading. In books, you will find not just comfort and guidance, but most importantly, the germination of your independent mind," she said.