Entrepreneur Development Minister Mohd Redzuan Md Yusof has maintained that closing Lynas' rare earth processing plant in Gebeng, Kuantan, was never in Pakatan Harapan's manifesto.
As such, Redzuan (above) said Harapan component parties should stop raising the issue, according to Bernama.
"Closing Lynas was never in Harapan's manifesto in the 14th general election. Everyone can look at it and check to see if it's there.
"I ask Harapan partners not to raise this issue that it makes local residents there uncomfortable as experts have confirmed that the factory is safe," he was quoted as saying in Kuala Terengganu today.
Redzuan's comment came after DAP's Kepong MP Lim Lip Eng attacked his own coalition over its landslide defeat in the Tanjung Piai by-election, which he attributed to Harapan's failure to fulfil its promises, including to close Lynas' factory.
Lim (photo), speaking in the Dewan Rakyat on Nov 20, had said Harapan should stop using the fact that the closure of Lynas was not included in the coalition's election manifesto as an excuse.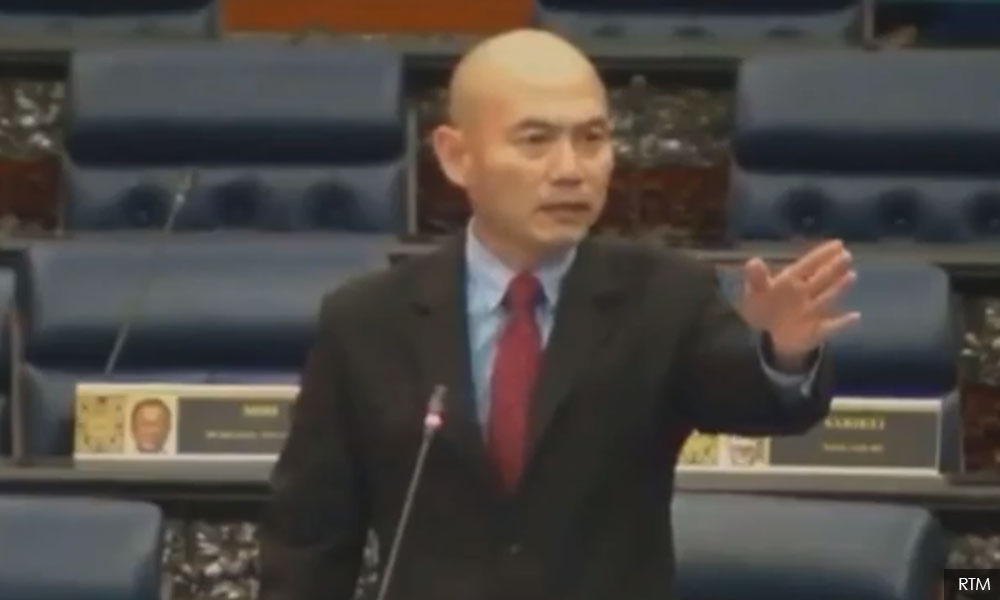 This, he said, was because Harapan leaders had made the promise in the many election ceramah that they attended.
"Don't play a fool with the people. During the ceramah in the last general election, Harapan said cancel Lynas. If tomorrow we become the government, we (would) cancel Lynas' licence.
"Now it's been two years, Lynas' factory is still there. Ministers even go to witness the memorandum of understanding signing with them. What has happened?" he had said.
On a separate matter, Redzuan urged the Civil Aviation Authority of Malaysia to reviews laws related to the requirement of drone operators to receive approvals before conducting test flights.
This was after the test flight of a "flying car" he had touted was scuttled after it did not receive the required approvals.
Redzuan said the CAAM should give leeway so that the aerospace industry can develop and also to encourage entrepreneurs to be involved.
The Alor Gajah MP also said he had no qualms if he is dropped as a minister as he is serving under Prime Minister Dr Mahathir Mohamad's authority.
In an immediate response, Lim maintained that DAP's position is against Lynas' operations.
"I'm not sure about Bersatu but for DAP, our position since before the general election is to stand with the people against Lynas' operations in Malaysia.
"At present, DAP's position remains the same which is to stand with the people against Lynas' operations here," he said.