ADUN SPEAKS | Do we have the absolute right to lock away a person for a long term without having irrefutable evidence that he or she had or was about to commit a crime?
Of course not. To strip away somebody's family, freedom and even their rights away, the prosecution must definitely produce at least a smidge of a proof that the person is a danger to be out in public.
Was this the case for the 12 detainees arrested this year under the Security Offences (Special Measures) Act 2012 (Sosma) for their alleged links to the Liberation Tigers of Tamil Eelam (LTTE)?
Again, of course not.
Sosma takes away many safeguards for a fair trial under the Criminal Procedure Code and the Evidence Act. This is when it is always favouring the prosecution, which aims to lock up people without any strong evidence to charge them with, but goes ahead anyway.
During the trial, any witness will be able to give hearsay evidence in court which is admissible under the current Sosma Act. How can we decide on a person's innocence nor guilt with just hearsay? We are talking about lives here. Lives that would be locked away to rot as the charges under Sosma carry a life sentence.
'Sosma must be repealed'

Sosma must be repealed. These people who are allegedly linked to the LTTE are not criminals. The LTTE, meanwhile, are people who were fighting for their community's freedom, which was suppressed by the Sri Lankan regime then. Coming up against the army, they resorted to guerrilla tactics. What other choice did they have? They have never harmed other nations at all in the whole process. For Malaysia to brand them as terrorists, it is too far-fetched. We can never put them in the same box as terrorism.
There were many hearsays about the plans to attack the Sri Lankan Embassy in Malaysia. Nothing has happened so far, and if the police have successfully foiled that attempt, why have they not produced any evidence to show it?
Was there any evidence of them planning to or actually doing damages, violence, sabotage, espionage or anything detrimental to our nation and its people? So far, the authorities have not produced an iota of evidence to support their claims.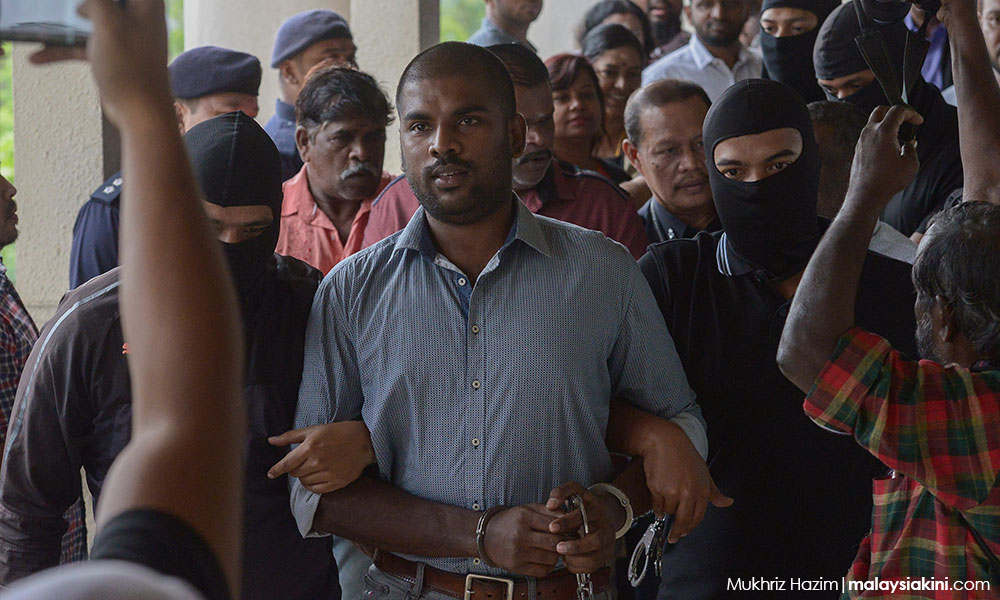 Take the recent questioning of the detainee M Pumugan's sister, a month after he was charged in court. What does this show about the line of investigation by the authorities? Shouldn't this have been done before charging the so-called suspect in court?
Now, this looks like they are being just locked up while only now the evidence is being gathered, and investigations are being done. We need to know what is happening, and why?
The law is always about bringing justice to the system and its people. Here, in this case, it is a grave injustice to lock away these 12 people. The public is aware of this injustice but the implementers of law don't seem to be bothered.
It is ridiculous to also note that the 12 detainees include Gadek assemblyperson G Saminathan and Seremban Jaya assemblyperson P Gunasekaran. I am disheartened my fellow DAP members are being subjected to this draconian law. Pakatan Harapan had promised to repeal Sosma once in power. We are now the government of the day, so what has happened to that pledge?
Are we in a police governed state? It seems like it here in Malaysia now.
This whole exercise seems like a witch hunt that is politically and racially motivated and there is no other way of seeing it!
---
S RAMAKRISHNAN is the assemblyperson for Bekok and a Johor state executive councillor.
The views expressed here are those of the author/contributor and do not necessarily represent the views of Malaysiakini.