A report has blamed PKR infighting for causing a government motion at the Malacca state assembly to be rejected today.
The report by China Press said the Pakatan Harapan-led state government barely had the necessary numbers to push through a motion to nominate Malacca PKR chief Halim Bachik as a senator.
However, the motion was defeated by one vote after Ginie Lim (PKR-Machap Jaya) and Muhammad Jailani Khamis (PKR-Rembia) left the assembly chambers just prior to voting.
"This is clearly due to factional infighting in PKR. Halim is seen to be aligned to PKR president Anwar Ibrahim, whereas Lim and Jailani are linked to deputy president Azmin Ali.
"During the motion to nominate a senator, Lim (photo) and Jailani left the state assembly chambers just prior to voting, allowing the motion to be rejected with 12 votes in favour and 13 votes against," the report said.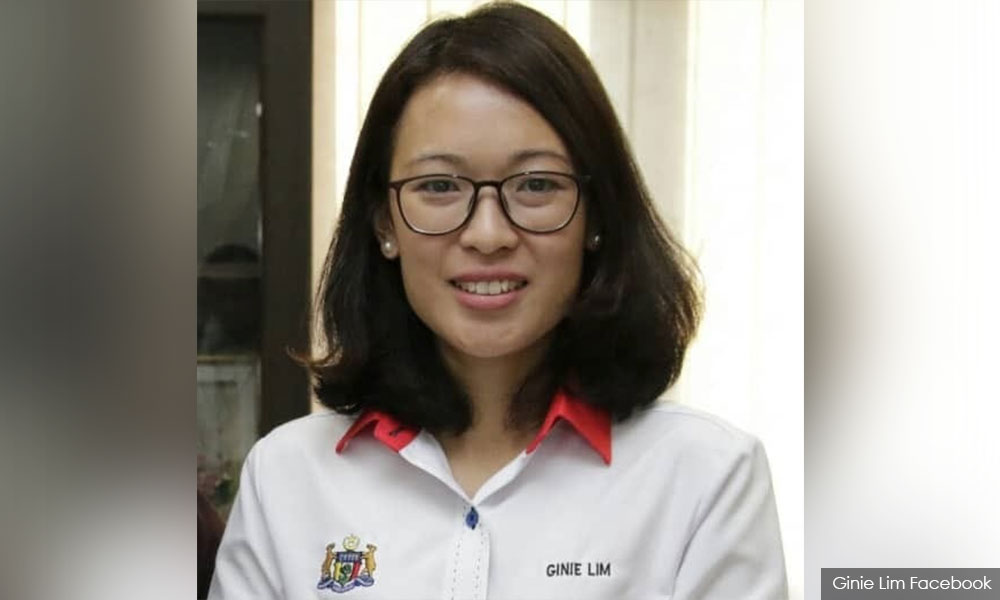 Harapan has 15 assemblypersons in the 28-member assembly. The only other Harapan representative absent was G Saminathan (DAP-Gadek), who is being detained pending trial over his alleged links to the Liberation Tigers of Tamil Eelam (LTTE).
The China Press report added that once the motion was rejected, opposition leader Idris Haron (Umno-Sungai Udang) proposed that the house nominates Malacca Umno chief Ab Rauf Yusoh as senator and asked for the matter to be put to a vote immediately.
This triggered an argument in the state assembly, which was only resolved after the house consulted state legal adviser Mohamad Abazafree Mohd Abbas who said any motion must be notified to the speaker beforehand.
Speaker Omar Jaafar then adjourned today's proceedings.
The report quoted unnamed sources claiming that the opposition may push for a no-confidence vote against Malacca Chief Minister Adly Zahari tomorrow, due to the state government's failure to pass its own motion today.
"If Lim and Jailani are absent again when it's time to vote, the Harapan government in Malacca could be toppled," the report said.
Malaysiakini is making efforts to contact Lim and Jailani for their response.