COMMENT | After one year and eight months, Yazid Sufaat, who is one of Malaysia's most well-known terrorists, was released from the Kamunting prison in December 2008.
And with no prior notification from the government, just like the recent, sudden announcement by the police, he was let go after the Home Ministry was confident that he was "sufficiently reformed".
But Yazid (above) was detained again in 2013 for recruiting Islamic State (IS) members to fight in Syria.
In 2017, he was again released, only to be rearrested shortly afterward when it was discovered he had been recruiting fellow inmates for al-Qaeda while in jail.
Today, he is out of prison and under home arrest with a tracking device attached to his ankle. And he can't wander out of Ampang, without prior permission from the police.
Ayob Khan Mydin Pitchay, head of the special branch counterterrorism division, said the decision was made by the Prevention of Terrorism Board.
And then he said, Yazid must be confined to his home from 8pm to 6am. Maybe he forgot that this man was recruiting for the notorious Al-Qaeda while in jail. Wouldn't a home environment be much more conducive?
And Malaysia could also be added to the terrorist watch list by the US, making travel even more tedious than it already is and not just to America but to Europe as well.
Who is Yazid? He is a Malaysian scientist who tried to help Osama bin Laden develop anthrax for use as a biological weapon.
He was jailed in 2002 in Kandahar, where he was a leading figure in al-Qaeda's push to develop weapons of mass destruction.
Yazid provided lodgings in his home for al-Qaeda operatives who took part in a meeting in Kuala Lumpur, including two Sept 11 hijackers, to discuss future terror plots.
"Impressive", you think?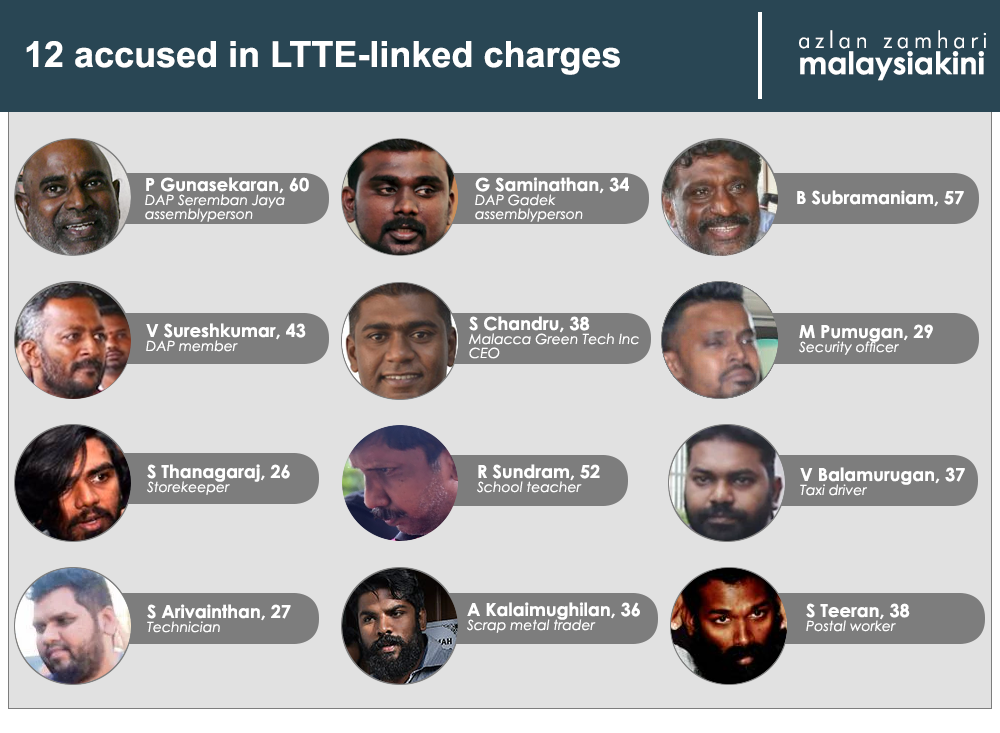 Compare this "resume" against the 12 Malaysians who were arrested for alleged links to the now-defunct Liberation Tigers of Tamil Eelam or the LTTE.
They are two state assemblypersons, a Physics and English teacher, a chief officer of a corporation, a taxi driver, a scrap metal collector, a despatch rider and a storekeeper plus two others who also do not have a curriculum vitae as impressive as Yazid's.
They were charged with giving support to the LTTE, possession of items associated with the Tamil Tigers including compact discs, video compact discs and stickers of the Tamil Tigers.
Others were charged with being in possession of items linked to the LTTE on their mobile phones.
As they were nabbed under Security Offences (Special Measures) Act 2012 (Sosma), and offences under the draconian law are not bailable, the families of these men are facing financial hardships and also emotional trauma as some of these men are the sole breadwinners of the family.
And as you know, the wives and family members came to Parliament a few days ago seeking justice.
If Yazid can be released and monitored by the police, what's stopping them from monitoring a bunch of men who have no biological weapon-making skills, no ties to IS, al-Qaeda or the LTTE for that matter?
Ayob Khan (photo) even said financial transactions were detected in the accounts of the individuals detained, to revive the LTTE. But we haven't heard a whisper about this and neither were any men charged for moving or having huge amounts of money in their accounts.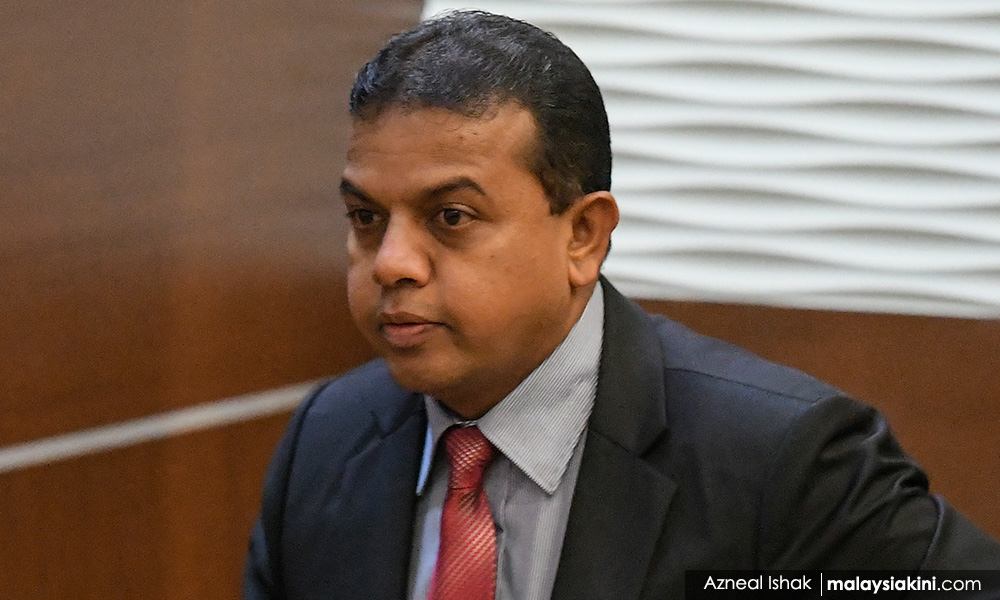 But unlike Yazid, these men may even end up in prison until their appeal is discharged of, if they win their court case.
As I have said before, this is a grave travesty of justice.
Pakatan Harapan leaders, who once screamed about the need to uphold the rule of law, are now quite content to allow for the miscarriage of justice.
And by the way, these activist leaders were the opposition folk then. But now that they are in power, Sosma doesn't seem all that bad, although the election promise was to repeal all draconian aspects of the law.
The point is that one cannot sieve out the draconian aspects as Sosma is draconian on a whole.
So, the Harapan government has no choice but to repeal Sosma if it wants to honour its words.
Trying to work around the issue by emphasising, again and again, that the law is pertinent to ensure national security or to prevent terrorism is pathetic.
We have enough legal provisions in the Penal Code to maintain national security and punish those who indulge in terrorist activities.
But then, the police have rolled out the red carpet for Malaysians who were recruited into IS and fought alongside their comrades.
Again, compare that with the men charged for having sympathised with what is perceived by almost all Indians and particularly Tamils, as a liberation movement.
They identify with the targeted persecution against Sri Lankan Tamils by the government, which used the military to rape, murder and butcher its own citizens.
So what is really behind the arrest of these men under Sosma if not for the fact that the security law is being used by the Harapan government as a political tool?
And in the case of the LTTE detainees, maybe to punish those who dared speak up against Muslim preacher Dr Zakir Naik or to simply demonise DAP.
This is regressive and totally unbecoming of a government that was elected to power on the premises of reforms and inclusion.
The Tanjung Piai by-election, however, has clearly shown the government that the people have the last say and they have the power to vote us out.
If we do not want similar defeats or worse, go down in history as a one-term government, then Harapan must repeal Sosma immediately.
---
CHARLES SANTIAGO is the MP for Klang
The views expressed here are those of the author/contributor and do not necessarily represent the views of Malaysiakini.