National dancesport athlete Lego Sam Lee Jek today triumphed in the boys' break dance to give Malaysia their second gold at the 30th SEA Games in Manila.
Sam (above), 24, amassed 12 points from his routines at the Royce Hotel and Casino ballroom near here to walk away with the title.
Second was Vietnam's Le Huu Phuoc, who collected nine points, and third was Singapore's Jeremy Sim Eng Kiat on four points.
Based on the competition format, the athlete with the highest score after four rounds wins the gold.
Earlier, the Malaysian contingent had won their first gold of the Games through wushu exponent Loh Choon How in men's taijiquan.
He had failed twice before but through sheer determination he has made good on his third attempt.
Loh (photo) regarded his victory at the World Trade Centre today as a pleasant surprise although he was in high spirits to make amends for his past failures.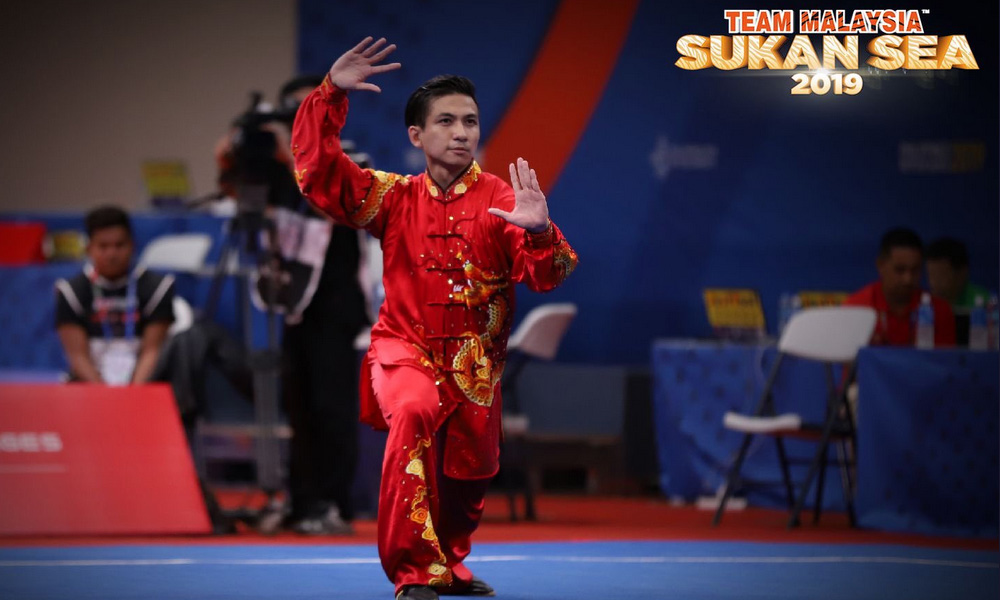 He had returned empty-handed from the 2013 Games in Nay Pyi Taw and 2015 edition in Singapore.
"I was not expecting much as I know where I stand. I did not put pressure on myself and just did my best to avoid making mistakes which would cause me to lose easy points.
"This time I'm satisfied that I could rectify my previous mistakes," said the 26-year-old athlete.
The Kuala Lumpur athlete clinched the gold in men's taijiquan with a score of 9.68 points.
The silver went to Brunei's Zheng Yu Hosea Wong, who collected 9.59 points, and the bronze to Parantac Daniel of the Philippines on 9.56 points.
National coach Lim Yew Fai said he was proud of the achievements of the wushu team on the opening day of the competition.
"I feel very happy because wushu contributed the first gold and the first silver. The most important thing is not that they won medals but all five exponents in action today performed well," he said.
The silver came from Wong Weng Son in men's changquan.
He scored 9.68 points to be pipped to the gold by Yong Yi Xiang of Singapore, who amassed 9.70 points, while Vietnam's Tran Xuan Hiep settled for the bronze on 9.60 points.
- Bernama