Prime Minister Dr Mahathir Mohamad today called on public servants to assist Putrajaya in encouraging the poor to work hard and develop themselves economically.
Mahathir (above) said Malaysia can only move forward and become a modern nation on par with countries like Japan, South Korea and China when the poor break free from poverty.
"This is why we come up with this new policy, the Shared Prosperity Vision.
"As long as they (the poor) are left behind and do not engage strategies (under the vision), they will continue to be poor, and this would not be good for our country's development.
"Thus, I would like to appeal to all civil servants who are already earning from the government, to tell the poor and guide them on how to get out of poverty.
"If they can address their economic problems, only then our country can develop rapidly and become among the modern nations like those we see here in the east, they are Japan, Korea and China," he said this at the prime minister's department monthly gathering in Putrajaya this morning.
Mahathir said South Korea was behind Malaysia in terms of development, but had overtaken the country over the years and excelled themselves economically.
South Korea, he said, now has US$36,000 income per capita, compared to Malaysia with US$10,000 income per capita.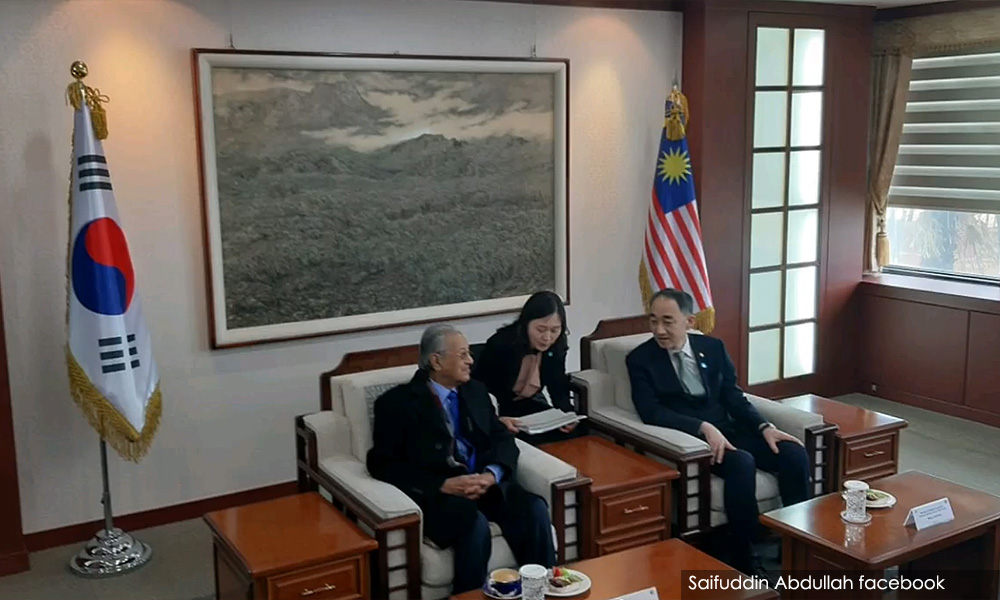 "This shows how far they have improved. Nothing will come easy. Everything requires our effort," he added.
Mahathir said Malaysians need to change their attitude towards admitting their problems and addressing them, especially concerning poverty.
"Do not wait for the government assistance as this would make us dependent on the government and those who depend on the government, surely they are not in a secured spot. On the contrary, they would be able to increase their income through their own efforts.
"This is what the government officers need to inform the rakyat (people) from the poor community, why they need to work hard to address their problem and not to depend on financial aid from the government," he said.