UPDATED 7.50PM | With additional comments from Ramkarpal Singh.
PKR president Anwar Ibrahim has denied sexual misconduct allegations levelled against him by his former research officer Muhammad Yusoff Rawther.
Yusoff claimed that the incident occurred at Anwar's home on Oct 2 last year.
However, Anwar said he busy campaigning for the Port Dickson by-election on that day.
"On the alleged date, I was busy campaigning for the by-election as well as attending an event to commemorate Mahatma Gandhi's 150th birthday in Kuala Lumpur, before returning to Port Dickson to fulfil my campaign schedule," he said in a statement.
He added that this was an attempt to tarnish his image ahead of the PKR congress and the transition of power.
Met by reporters at the parliament later, Anwar said he believed it is no coincidence that the statutory declaration was made only days before the start of PKR Congress, which is slated for this Saturday in Malacca.
The politician said his private secretary Shukri Saad has lodged a police report on the matter, and his lawyer Ramkarpal Singh also issued a notice of demand to Yusoff to retract the allegation within seven days.
Asked if he expects more such attacks against him in the future, Anwar said: "I wouldn't be surprised."
"Because the level of gutter politics being played, and (that it is) becoming quite a culture in this country, is disgusting.
"I heard about this months ago, not new. And (also about) attempts to try and influence or bribe, whatever.
"This is politics at its worse, and it requires tenacity of purpose, the courage of conviction to move on with a bigger agenda," he told the press.
At a press conference later, Ramkarpal confirmed Anwar had instructed him to issue a notice against Yusoff this morning.
He said the letter would seek an explanation from Yusoff and if he had indeed prepared the statutory declaration, then Yusoff could be subjected to legal action, especially a defamation suit.
"It is in the process now — as we speak — of being served. It would take some time, perhaps a few hours or a day or so," Ramkarpal said.
Yusoff made the claim through a purported statutory declaration which he read out at a press conference yesterday. A video of the presser was published on Facebook.
Yusoff claimed that he was the victim of indecent exposure, molest and a lewd proposal during the incident allegedly committed by Anwar on Oct 2 last year at Anwar's residence in Segambut.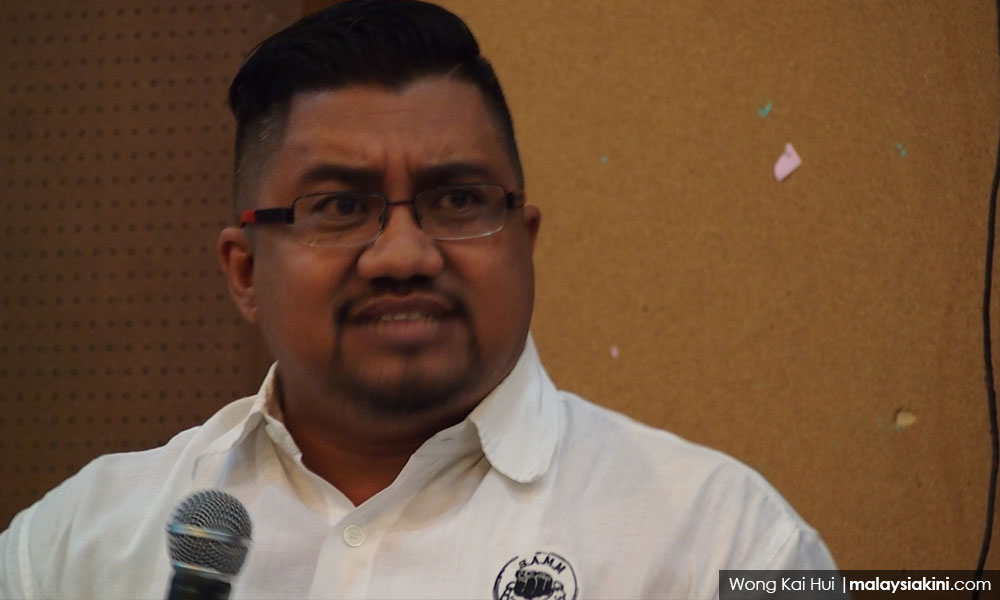 In the video, Yusoff said he had confided in former PKR central leadership council member Badrul Hisham Saharin (above), who suggested that he documents his experience under oath.
During the press conference, he also complained that his previous police report against Anwar's political secretary, Farhash Wafa Salvador Rizal Mubarak, accusing Farhash of assault on May 16 at Anwar's office in Petaling Jaya, has been ignored.
Farhash has claimed that Yusoff was manipulated by Badrul Hisham, who is better known as Chegubard.
At a press conference today, Badrul Hisham denied his involvement.
"I deny being involved or arranging anything," he said.
Likewise, Yusoff's great-uncle, Mohideen Abdul Kader, claimed that Yusoff was being manipulated by politicians.