UPDATED 7.50PM | Incorporated Maybank's response to the report.
Malaysian banks are among the top financiers of "forest-risk" companies in Indonesia, including those being investigated for the forest fires that afflicted the country this year.
This is according to an international group of environmental NGOs, which estimated that Malaysian banks had channelled US$2.35 billion (RM9.77 billion), since 2015 up to August this year to 17 companies implicated in the recent fires.
This makes Malaysian banks the third-largest lender to companies that have been issued stop-work orders by the Indonesian Environment and Forestry Ministry, pending investigations over this year's fires.
By jurisdiction, the largest creditors are mainland China-based banks (US$5.82 billion; RM24.2 billion), followed by Indonesian banks (US$4.52 billion; RM18.8 billion).
Taiwan-based banks are the fourth largest creditor at US$1.49 billion (RM6.2 billion), while Singaporean banks ranked fifth at US$1.4 billion (RM5.82 billion).
A report by the NGOs also singled out Maybank as the second-largest single creditor to such companies, lending out US$1.12 billion (RM4.66 billion).
The figures above account for lending and underwriting these banks made to the companies' 'forest-risk commodities' units alone, rather than to the companies as a whole.
This is defined as company subsidiaries that operate upstream activities of the palm oil, paper and pulp, rubber and timber industries.
"The significant amount of financing illustrates the leverage that financial institutions could use to reform client operations, at a time when the Indonesian authorities are clearly struggling to prevent burning through civil and/or criminal sanctions," the report said.
It also highlighted Malaysia as the fourth-largest source of financing for forest-risk commodities. The bulk of the Malaysian funding for such commodities had gone to the palm oil industry.
The report released today was prepared by the US-based Rainforest Action Network (RAN), the Netherlands-based Profundo and Indonesian environmental NGOs TUK-Indonesia, Jakalahari and Walhi.
"When you follow the money, you can see that countries worst affected by the crisis – Indonesia, Malaysia and Singapore – are financing the disastrous status quo," said RAN researcher Alex Helan in an accompanying press release.
When contacted Maybank said it is unable to respond to specific claims in the report, but highlighted that nearly all its clients in the palm oil industrial hold national and/or international certificates for sustainability.
It said it is helping clients who don't hold certification to get certified, but it would review its relationship with its clients if they fail to do so within an agreed timeframe.
The environmental groups' report, meanwhile, focused on studying the Indonesian Financial Services Authority's (OJK) implementation of its Roadmap for Sustainable Finance (2015-2019), which is meant to align the country's financial sector to its development goals and the UN's Sustainable Development Goals (SDG).
Among others, it requires banks operating in Indonesia to disclose environmental, social, and governance (ESG) risks associated with their financing, and explain how the banks plan to address such risks.
Malaysia has no such regulation in place. Instead, the RAN press release highlighted its own survey last year that found the Malaysian financial sector to have among the worst ESG safeguards.

The NGOs' report also found numerous weaknesses in OJK's regulations but said the problem is made worse by banks failing to meet even the OJK's minimal requirements.
"A range of governance failings were observed in each of these (five case studies of banks and their clients), indicating a systemic disconnect between the issues disclosed by banks in sustainability reporting and the real impacts observed in the operations of their clients.
"The banks reviewed failed to disclose major ESG risks such as illegal plantation development, land rights violations, fire risks in plantations, destruction of forests and peatlands, indicators of tax evasion and violation of labour laws.
"This suggests that banks are either unaware of their exposure to such risks or that they are failing to properly disclose and address them," the report says.
Of the five case studies contained in the report, Maybank is the only Malaysian bank profiled, alongside with its relationship with the Indonesian firm Triputra Agro Persada.
With Maybank in particular, the report found that its sustainability report has a good sustainable finance vision that spelt out its challenges and action plan goals.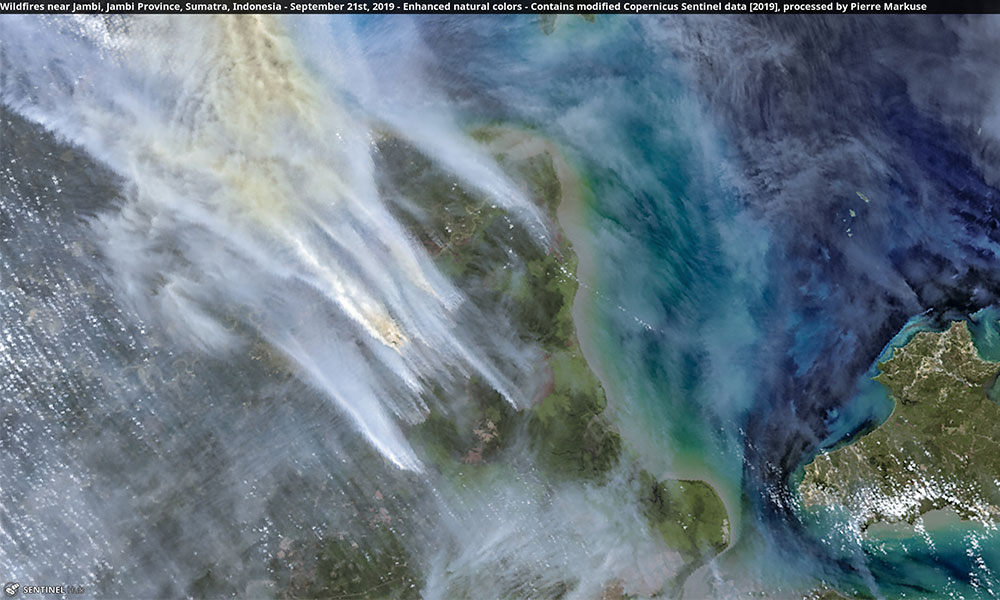 However, it said, the bank's ESG staff remained a small portion of the overall staff. Its screening is limited, and it inaccurately equated corporate social responsibility activities with sustainable financing.
It said the bank's materiality assessment was reasonable, but omitted considering its client's environmental impact and impact on communities.
As for its relationship with Triputra, the report estimated that Maybank had lent Triputra US$192 million (RM799 million) between 2015 and August 2019, while CIMB lent US$41 million (RM171 million) to the company over the same period.
Based on figures in the report, this means Maybank is Triputra's second-largest creditor, while CIMB is the fifth largest.
This is despite major ESG risks associated with the company, including allegations of corruption, corporate secrecy, land rights violations, peat development and deforestation.
Malaysiakini has contacted both Triputra and CIMB regarding the report, last Friday, and is awaiting their responses.
TUK-Indonesia executive director Edisutrisno said banks should stop lending to companies that don't incorporate sustainable practices.

"Banks need to have strong covenants built into loan agreements with plantation companies, that condition financing on their sustainability performance.
"This would include eliminating fires from their concessions and restoring critical peat ecosystems to prevent further fire.
"If clients violate these conditions, banks should stop financing them," the RAN press release quoted Edisutrisno as saying.

Previously, the Jakarta-based Center for International Forestry Research estimated that forest fires in Indonesia had burnt at least 1.6 million hectares this year - a total area nearly the size of Kelantan.
The group said 76 percent of the burning occurred on idle lands that had been forests years ago, but had been reduced to degraded scrubland by successive fires and have become more fire-prone.
About three percent of the burnt areas were forested areas, while another three percent were oil palm plantations.
A total of 41 percent of the burnt areas stood on peatland, where fires could smoulder underground and become difficult to extinguish.