The government has given the green light to the Roundtable on Sustainable Palm Oil (RSPO) Secretariat to publish its members' oil palm concession maps for Peninsular Malaysia and Sarawak on its interactive map application, GeoRSPO.
The secretariat said the move is set to deliver greater transparency to the sustainable palm oil sector, adding that the maps were not published previously due to the legal ambiguities on its disclosure to the public.
With the GeoRSPO, details such as the palm oil concession boundaries of RSPO members in Malaysia, including relevant data such as active hotspots as well as tree cover loss and gains, can be viewed by the public.
"This completes our commitment to RSPO members.
"It is a great step forward for transparency and accountability and we hope this move will bring greater objectivity to discussions on fires and other topics that have sometimes been attributed to the palm oil sector," chief executive officer Darrel Webber said in a statement today.
He said the oil palm concession maps became a hot topic earlier this year due to the significant transboundary haze experienced in parts of Southeast Asia.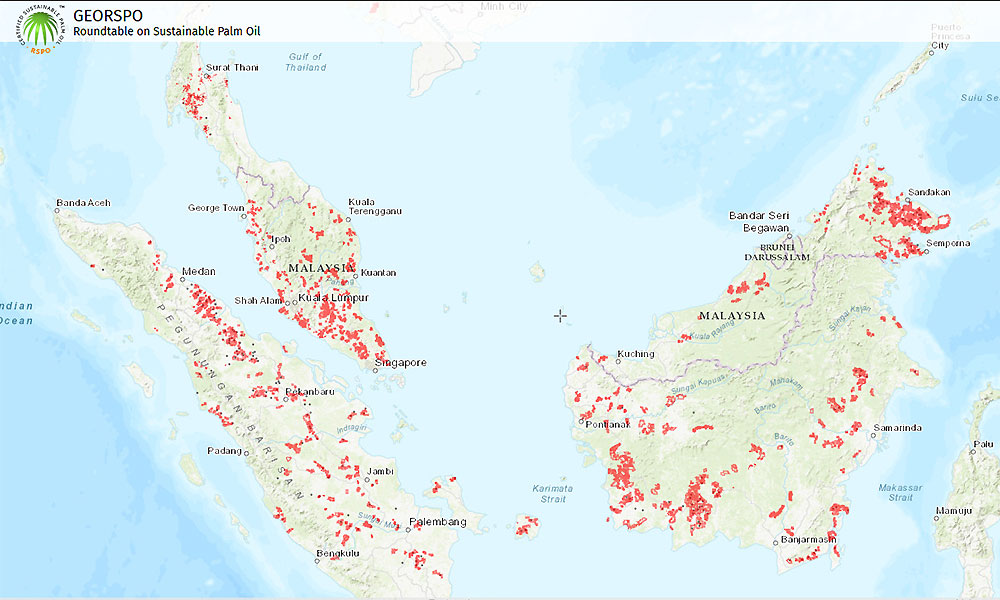 Since January 2018, the RSPO Secretariat, through its Geographic Information System unit, had been actively monitoring hotspots in both RSPO certified and non-certified concessions in Malaysia and Indonesia via satellite technology.
With the inclusion of Sarawak and Peninsular Malaysia in GeoRSPO, almost three million hectares of certified and non-certified RSPO concession areas are now available for monitoring.
"We would also like to thank the Department of Survey and Mapping Malaysia and the Malaysian government for their help and support," Webber said.
He added that the secretariat would continue to encourage its members to monitor their concessions on an ongoing basis, particularly during the drier months where there can be a spike in hotspots.
- Bernama