Prime Minister Dr Mahathir Mohamad today was asked at the Doha Forum in Qatar if he would step down in 2020.
However, the premier appears to have misunderstood the question, talking instead about how the previous BN government had failed to make Malaysia a developed country by 2020, forcing Putrajaya to "move the accomplishment date to 2025 and 2030".
This appeared to be in reference to the now-abandoned "Vision 2020" which has been replaced by the "Shared Prosperity Vision 2030".
Mahathir was then asked again if he meant that he felt the country still needs his leadership beyond 2030.
To this, the 94-year-old said he had promised to resign though without mentioning when.
"I have promised I will step down once I have resolved some of the major problems that have been left by the previous government,
"I promised that I would step down and give the leadership to a candidate that has been named by the coalition (Pakatan Harapan)," he said.
Previously, Mahathir had said in a Reuters interview that he may hand over power to PKR president Anwar Ibrahim after the Asia-Pacific Economic Cooperation Congress (Apec) ends in November next year.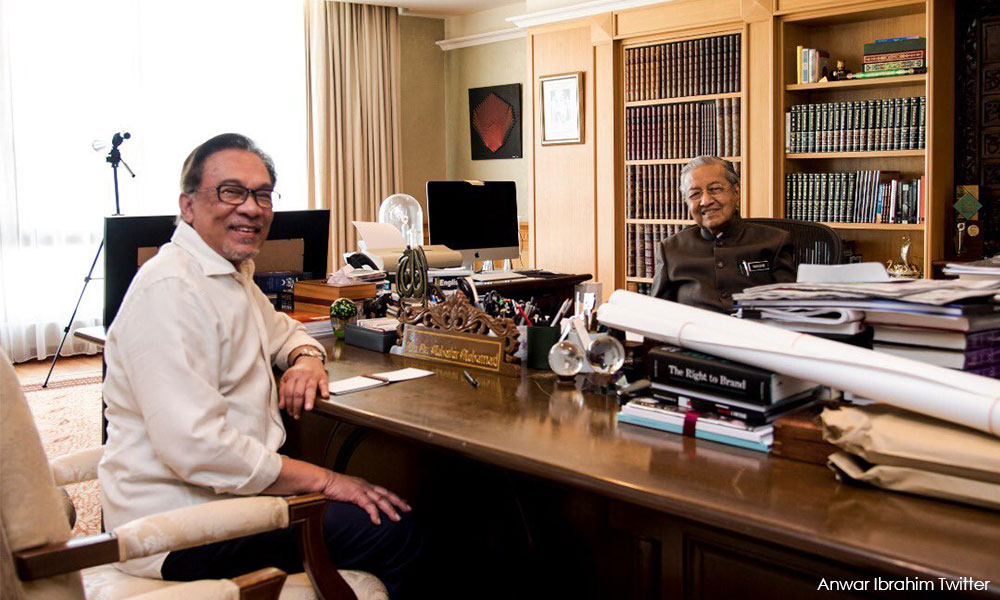 Meanwhile, Mahathir was also asked if he would endorse Anwar as the best candidate to become the next prime minister.
"Well, I can't guarantee who would be the best person to take over because I've had bad experiences," he said in reply.
"I've named my successors and then they took over and do different things," he added.
Asked whether he had any regrets about the ups and downs in his relationship with Anwar, Mahathir said they have both decided that the country's needs were more important than their personal feelings.
"So we decided to forget the past and concentrate on developing the country, that is more important than our quarrel," he said.