Seventy-six students from different educational backgrounds got together at a camp in a bid to overcome racial distrust as a way forward for a better Malaysia.
The three-day programme, dubbed Muhibah Camp, jointly organised by educationist group Dong Zong and Islamic NGO Angkatan Belia Islam Malaysia (Abim), was held at Sekolah Rendah and Menengah Islam Abim Sungai Ramal in Bangi, Selangor.
The participants were mainly secondary students aged between 13 and 17.
Twenty-six of the participants were from religious schools and 23 from Chinese independent schools, while 15 were from a vocational high school.
Another nine students came from national secondary schools and one from an international school.
Some of these students never had friends from other races or religions due to their educational background and/or surroundings. Others have friends from another race but rarely keep in touch due to cultural barriers.
However, by the end of the camp, the camp participants had a better understanding and knowledge of other cultures and religions after going through various modules.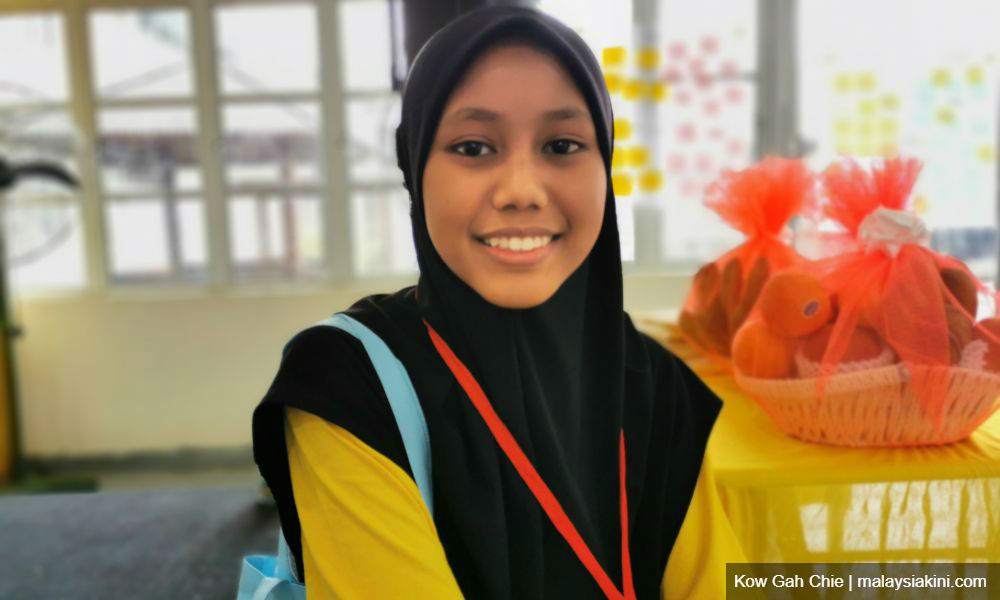 Hanis Naqeebah Hasri, 15 (above), a Form Three student from SAM Hulu Langat, admitted she never had Chinese or Indian friends until she joined the camp.
She said all her neighbours are Malay.
"My mother is a lecturer in Universiti Putra Malaysia and a participant of Abim. She saw Abim's posting on Facebook and asked me to join," Hanis said.
"At first, I felt awkward and scared. I was worried that I cannot understand them and they cannot understand me.
"I am the type of person who makes friends easily, and I am very understanding. It is just that the first approach is a bit hard for me, especially (to make a friend) from another race and religion," she said.
Moreover, Hanis admitted what people spoke about the other races also worried her.
But she soon found that the Indian and Chinese students she met were indeed quite open-minded, and they exchanged social media accounts and decided to continue to keep in touch with one another.
"We chatted a lot about our cultures, religions and races. This is a platform for us to understand other cultures and ethnicities," Hanis said.
Meanwhile, Aden Tan, a 17-year-old student from Hin Hua Independent High School admitted he read about other races and religious issues via online media.
Tan, who will sit for his Unified Examination Certification (UEC) next year, felt that Malaysia might not be an ideal country for UEC graduates to pursue their careers.
"But since (the government) pledged (to recognise) UEC, I am still hopeful," he said.
Tan confessed that he had a stereotype impression about others.
"After joining this camp, I think they are the same as us. They work as hard as you and some even work harder than you. We have in our camp a 15-year-old (Malay) girl who just took her SPM," he said.
"We should not discriminate against others, and we should not categorise ourselves (by race) as this will further split the country.
"I think there is a need for us to bridge (our gap) via communications to overcome our distrust. Only then, (the unity of all races) can become a reality," he said.
Moving forward, Tan said while he cannot change the environment where he lives and studies - at a Chinese-majority community and school - he can take the initiative to participate in more multiracial events.
The Hin Hua student said he was excited to learn Arabic and Tamil at the camp.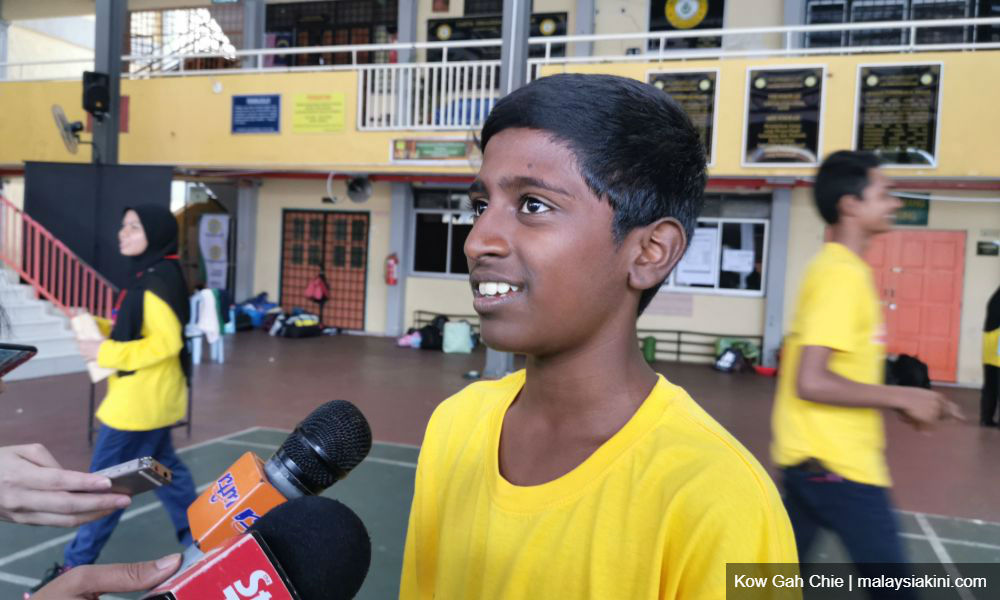 Meanwhile, S Yohan (above), a 14-year-old vocational school student from MySkills Foundation, was equally excited to make new friends at the camp.
"I can speak Mandarin as I studied at a Chinese primary school in Seremban," he said.
Yohan was able to meet new Chinese friends who communicated with him in Mandarin.
He said he seldom read online news and social media postings and never encountered any racial and religious discrimination before.
At the three-day camp, the participants were exposed to the notion of diversity as well as how to discuss the matter in groups, particularly in dealing with conflicts related to religion and ethnicity.
Selangor State executive councillor Ng Sze Han, who attended the closing ceremony of the Muhibah Camp yesterday, acknowledged that such a camp could help overcome mistrust among people of different races.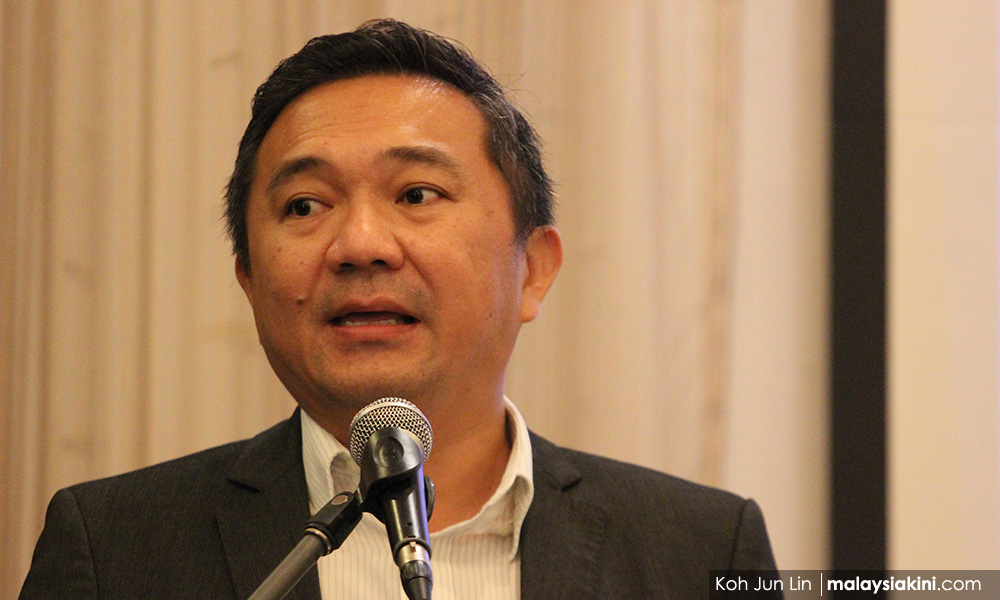 "Taking the Jawi script issue as an example, there are two different views surrounding this. The Malays feel there is nothing wrong for another community to learn about the Jawi script while non-Malays see this as a process of Islamisation," Ng (above) said.
He said the distrust among the races posed a big challenge for New Malaysia.
Ng took some politicians to task for instigating ethnic issues and urged Malaysians to reject gutter politics.
Abim president Muhammad Faisal Abdul Aziz said a multiracial event like the Muhibah Camp is the key for Malaysians to better understand one another's concerns before formulating policies.
"We should be open towards accepting the views of various parties and understand their concerns. This is important for us to arrive at a consensus," said Faisal.
Meanwhile, Dong Zong Committee member Low Chee Chong said more multiracial events like this Muhibah Camp should be organised in future.
"We should not just talk about it, we should do it more," he said.
Both Faisal and Low opined that they should continue to organise another such camp next year.