"Why do some young people today place greater importance on money over values?"

This was the question posed by Women, Family and Community Development Deputy Minister Hannah Yeoh when weighing in on the "real question" surrounding the advertisements for controversial "sugar daddy" online dating platform Sugarbook.

In a Facebook posting today, Yeoh said the existence of such dating apps and sites poses questions on the values of a segment of youths today.

"Let's move now from billboard processes to its content. I have been told that there are many similar apps and sites online.

"The real question should be asked - why do some young people today place greater importance on money over values?" she said.
Sugarbook is a Malaysian-founded online dating platform which claims to connect "sugar daddies" or "sugar mommies" with "sugar babies" across Asia.
The former are often well-to-do older men and women who are willing to offer money, gifts or rewards to younger dates, or "sugar babies" in exchange for romance and companionship.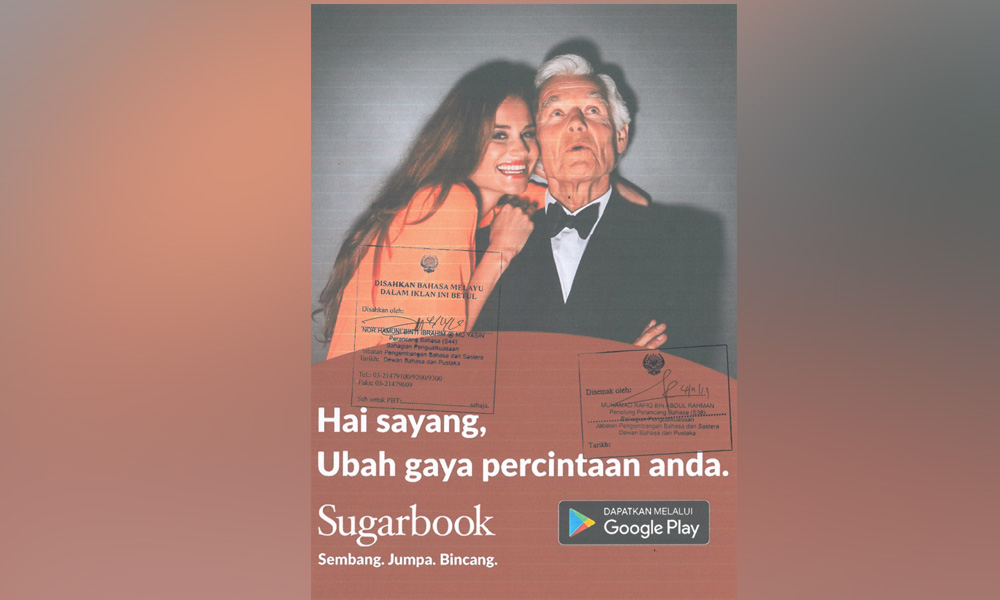 Yeoh said she supported the calls for the case to be investigated by the relevant authorities.

Controversy erupted after the company put up electronic billboard advertisements, in Malay and English, in Bangsar and Mont Kiara this month and images of the ads began circulating online.

It was later revealed that the advertisements had not obtained Kuala Lumpur City Hall (DBKL) approval prior to displaying them. These have since been removed.

Wake-up call

Yeo said this trend should serve as a wake-up call to parents.

"This should be a wake-up call for every parent to see the challenges of parenting today. I believe there is a vicious cycle in this.

"Why do they not care anymore of what people may say? Everyone needs to step up effort... Parents need to stop delegating their duties to others," she posted.
The Segambut lawmaker said the government, too, should deal with the root cause instead of fighting symptoms, while religious bodies should "stop living in denial".

Why is approval needed from YWP?

Yeoh further took umbrage with the company chief executive officer's (CEO) defence of the dating platform as a "women empowerment" tool.

"Worst of the lot is the creator of such an app to label this as a women empowerment tool. Shame on you," the deputy minister added.

In responding to the criticism yesterday, founder and CEO Darren Chan claimed Sugarbook was built "to empower women by giving them a dating platform to choose freely what they want in an ideal relationship, without being scrutinised".

Among others, he added, sugar babies are not illegal sex workers.

Chan, however, pointed out that the Malay copies of the advertisement had been approved by Dewan Bahasa dan Pustaka (DBP).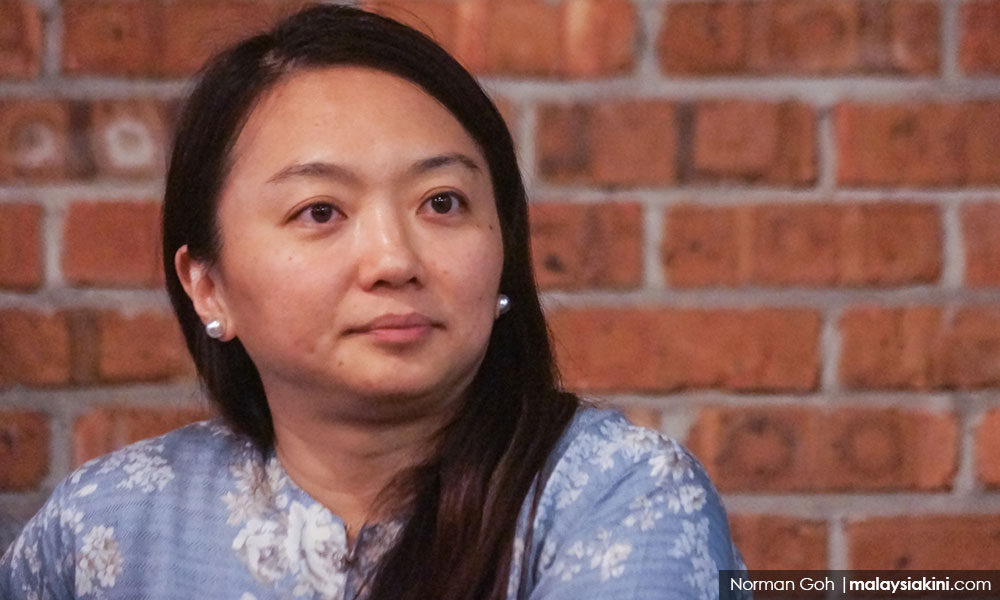 Yeoh (above) also criticised DBP for the approval, after it said the government body was only tasked with checking grammar and not the context of the ads.

"This syndrome of 'I don't know what happened to my bank account' or 'I don't know what I approved' needs to cease. Based on our previous dealings with DBP, I can tell you they are very strict.

"So what happened in this case? I support (Lembah Pantai MP) Fahmi Fadzil's call for a thorough investigation," she said.

Aside from DBP's role in approving the text for the billboards, the deputy minister also said investigations should be conducted on the approval-granting mechanism for such billboards.

"Billboard approval should ultimately come from DBKL. Not Yayasan Wilayah Persekutuan (YWP) or any other company. Revenue from state lands or assets should go back into state pockets."

It was revealed that the advertisement structure licence belongs to YWP, which has since said the billboard operator it appointed was issued a warning notice and a show-cause letter on Dec 18.