Pengurusan Air Selangor Sdn Bhd (Air Selangor) said the Sungai Semenyih water treatment plant will remain closed until the odour pollution has been dispersed.
In a statement today, it confirmed that contamination of raw water sources in the Sungai Semenyih have led to the plant being closed since 7.15am on Friday.
They confirmed that Indah Water Consortium Sdn Bhd and related agencies such as Lembaga Urus Air Selangor (Luas) were actively carrying out cleaning work.
"Activated carbon damping has also been implemented to reduce the impact of odour pollution in the Semenyih River. 
"At 6.30am on Sunday, the odour pollution is at the 3-tonne level.
"The plant will not resume operations until the reading reaches a level of 0 tonne which is non-existent," read the statement issued by Air Selangor's corporate communications head Abdul Halem Mat Som (below).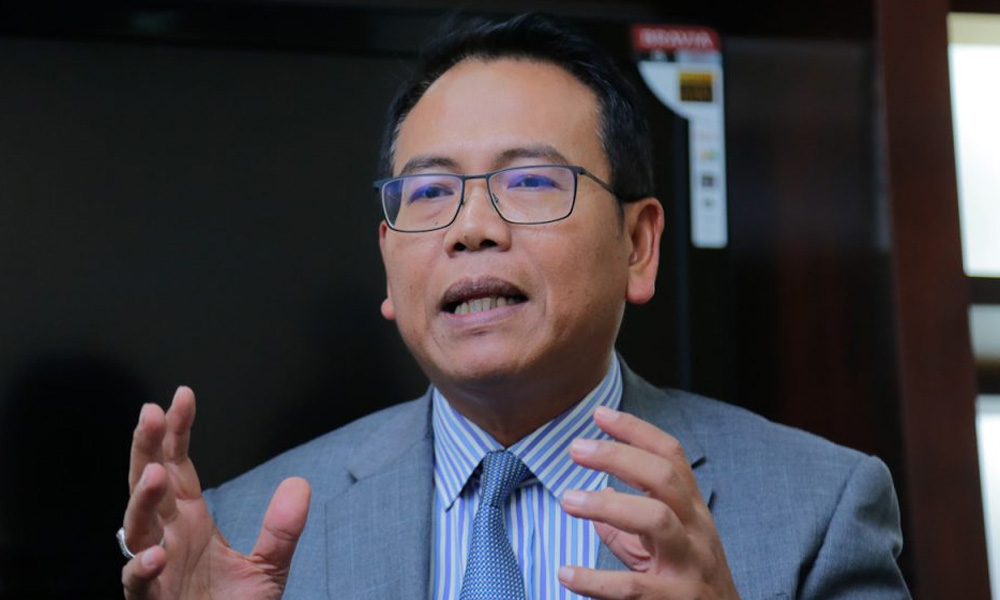 In a statement by Indah Water yesterday, the company said the closure was not due to sewage treatment operations but due to illegal waste disposal near the plant.
It said the matter was identified by a joint inspection conducted by Luas and the National Water Service Commission (SPAN) at the Bandar Putera Mahkota sewage water treatment plant on Friday morning.
"From the investigation, it was found that it was not sewage odour at the inlet of the plant and due to the odour, the team had to temporarily stop the effluent discharge to enable immediate cleanup operations.
The statement added that the Bukit Tampoi plant had also been affected leaving the water supply of 366 areas and 336,930 consumer accounts affected.
Emergency water supply assistance at the local service centres continues to be provided and tanker trucks are moved to affected areas with priority given to users and critical premises and emergencies including hospitals.
Air Selangor said it expects the recovery period for the supply disruption will take some time.
The statement said Air Selangor would keep abreast of developments related to the incident from time to time, through all mediums, especially the mass media.
"People are asked to refer to Air Selangor mobile application, Facebook and Air Selangor Instagram, or our website https://www.airselangor.com for information which will be updated from time to time," the statement said.