Pengurusan Air Selangor Sdn Bhd (Air Selangor) has announced that water supply is gradually returning in affected areas, following the resumption of operations of the Sungai Semenyih Water Treatment Plant at 1pm yesterday.
According to a statement by Air Selangor this morning the Health Ministry and
the National Water Services Commission (SPAN) have been monitoring and carrying out regular water quality tests at the treatment plant and confirmed that treated water complies with the required standards.
"The treated water supply has begun to flow into the distribution system for supply to the customer's premises, starting at 1am, and following that, part of the affected areas have started receiving water supply early this morning," says the statement issued by Air Selangor Corporate Communications head Abdul Halem Mat Som.
"Currently, Air Selangor staff are in the process of stabilising the pressure of
main pipeline and main pools. The recovery of the water supply to customers will take place in stages, depending on the geographical location and altitude of the customers' premises.
Air Selangor added that areas closest to the distribution system are expected to have restored services first.
"We expect water supply in all affected areas to recover fully within 72 hours and we will update the list of restored areas from time to time."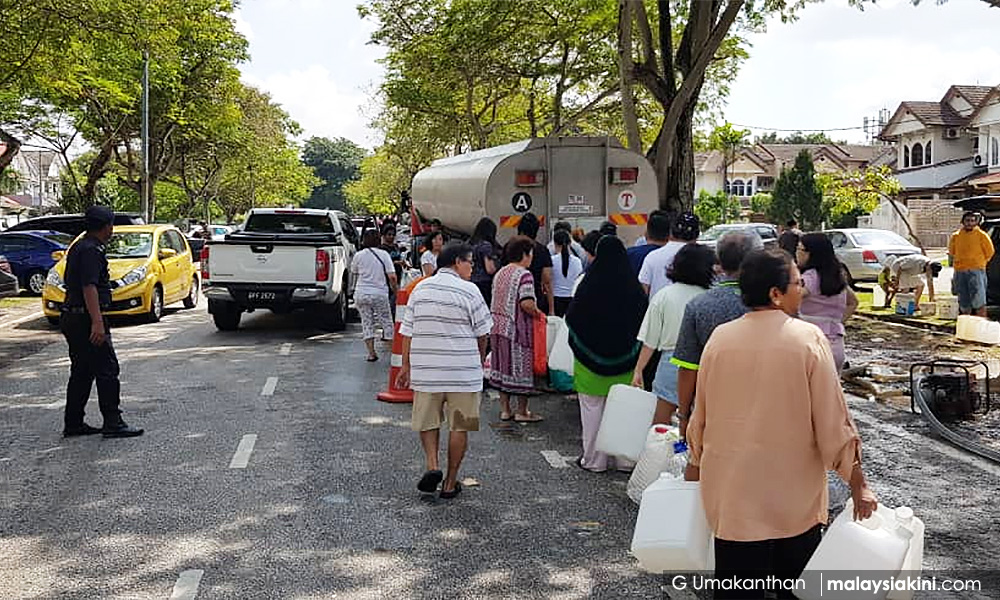 Air Selangor also said that the Bukit Tampoi treatment plant was still not operational due to the presence of odour pollution.
"Emergency relief is available through water tank trucks which will continue to operate in affected areas," it added.
Information about the affected areas can be obtained at its website.
On Sunday, SPAN lodged a police report on the odour pollution incident in Sungai Semenyih, according to its chairperson Charles Santiago.
Charles said allegations of the possibility of elements of sabotage coming into play had cropped up as such treatment water pollution incidents had occurred three times in Selangor, where two cases involved the same location.
"Although we suspect they were linked to the disposal of illegal waste there were also reports in the social media which suggested it could be due to sabotage.
"We don't know but we believe the police will conduct an investigation to tell the people in Selangor and SPAN whether this was a process of sabotage or truly linked to the discharge of illegal waste.
"We leave it to the police to determine the cause," Charles said at a media conference yesterday.