The government will no longer be giving a "critical service incentive" to doctors, nurses, engineers and other professionals joining the civil service starting next year.
Those already receiving the allowance will continue to do so, including contract workers whose contracts are renewed.
The move was announced in a Public Service Department circular on Dec 20.
The critical allowance is one of nine allowances the government will stop paying for, including entertainment allowances to private secretaries, and English proficiency incentives.
The department said it may give approval for existing recipients of the eight other allowances to also continue receiving it.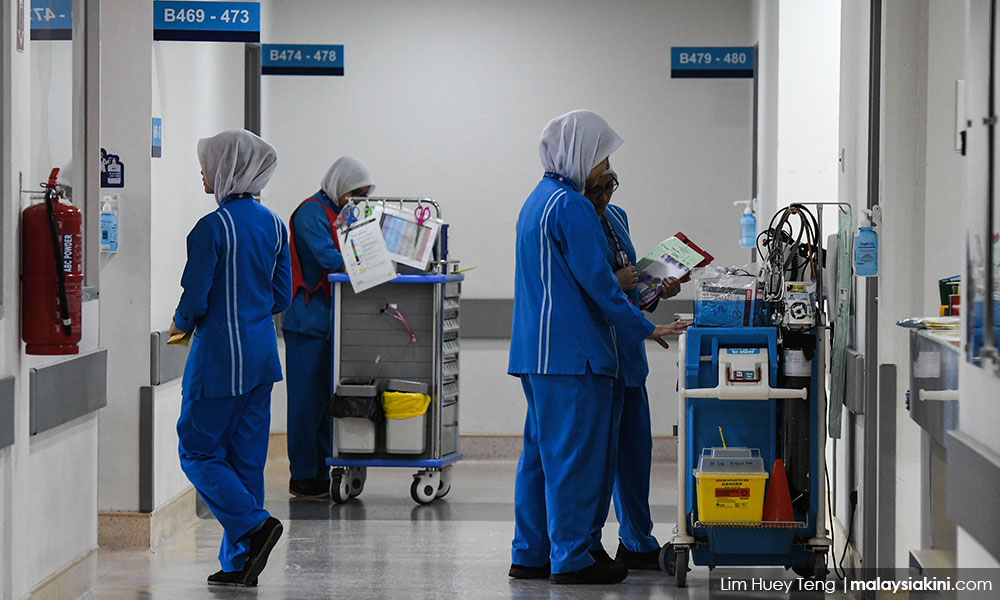 A frequently asked questions (FAQ) that accompanied the circular stated that the critical allowance amount ranges between five to 15 percent based on the base salary of the recipient, with nurses getting the highest amount (15 percent).
Medical officers, pharmacists and lecturers in these two fields, meanwhile, receive a flat rate of RM750.
The FAQ revealed that the critical allowance was introduced by the government in 1992 for jobs that were difficult to fill and had low recruitment.
However, a 2019 review found that these jobs no longer met those criteria.
Following this, a cabinet committee on civil service chaired by Prime Minister Dr Mahathir Mohamad decided that existing critical allowance recipients would do so, but not new hires.
The FAQ further stated that this will affect all 33 civil service schemes which currently receive the critical allowance.
Health industry news site Code Blue, however, highlighted that the National Audit Department listed 38 schemes that received the allowance.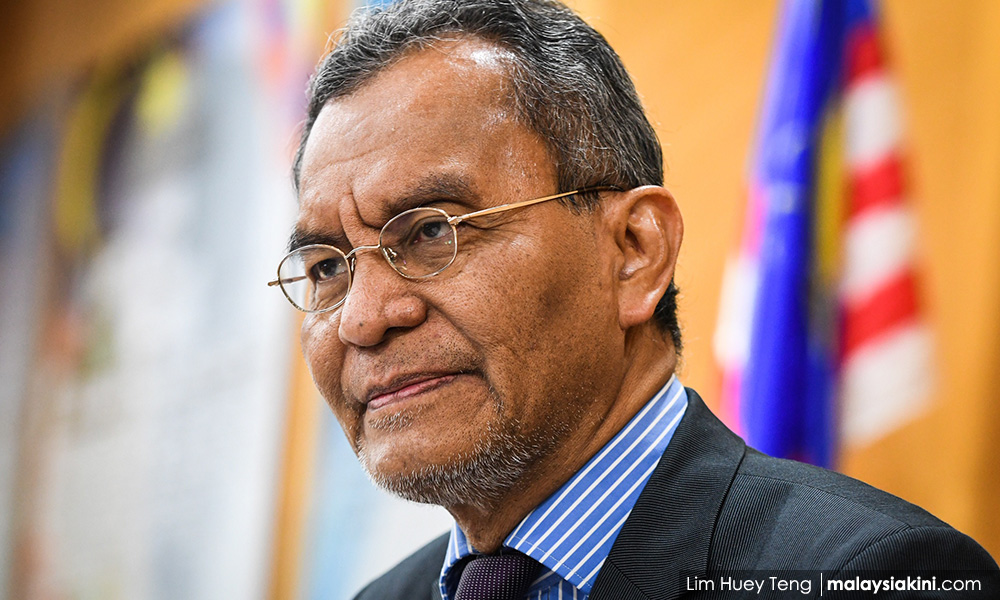 Health Minister Dzulkefly Ahmad (photo) in response to the cuts, remarked "Aduuh!" in a tweet.
He also hoped that the PSD would come up with a good explanation for the new policy.
Youth and Sports Minister Syed Saddiq Syed Abdul Rahman in a tweet last night, said he disagreed with ending the critical allowance.
"We should review all the allowances given to politicians and ministers such as myself," he said.
He said doctors, nurses and those in critical sectors were already overworked and underpaid.
Syed Saddiq then vowed to cut down the amount of annual leave he has, as well as return "every sen" he received in holiday allowance. He said he will ensure other allowances will be reduced as well.
Former prime minister Najib Abdul Razak today mocked Syed Saddiq's tweet, saying the minister should WhatsApp his cabinet colleagues who are busy on holiday about the allowance cuts.
In a Facebook post yesterday, Najib also questioned why the critical allowances for doctors in the civil service were cut, when private clinics were now free to set how much to charge for consultation fees.
"I hope there won't be a situation where government clinics and hospitals don't have enough doctors or nurses and the people are forced to visit private clinics and hospitals which have raised their charges," he added.
The Malaysian Medical Association, meanwhile, tweeted that the decision to cut critical allowances will demoralise healthcare professionals who are overworked, understaffed, and underpaid.
In a statement yesterday, PAS deputy president Tuan Ibrahim Tuan Man called for the critical allowance to be reinstated, as the cuts were "unreasonable" compared to the situation faced by the civil servants involved.