PAS secretary-general Takiyuddin Hassan says his party is willing to meet and discuss with all quarters, including Chinese educationist group Dong Jiao Zong and MCA, if it helps on the dispute over the use of Jawi in vernacular schools.
"PAS is always open to having some discussion and dialogue with any party in all matters of public interest, including MCA and Dong Jiao Zong, he said in a statement today.
Takiyuddin (above) said that such dialogue is in line with Islamic teachings under which PAS can work with other organisations, not just to fight for the rights of Muslims in this country, but also to fulfil the responsibility of ensuring justice for all Malaysians and to ensure harmony among the races.
"To realise this goal, the PAS Working Committee Meeting agreed in early December to set up a special committee called the PAS-MCA Mahabbah Committee to be chaired by PAS vice-president Ahmad Samsuri Mokhtar (below)," he said.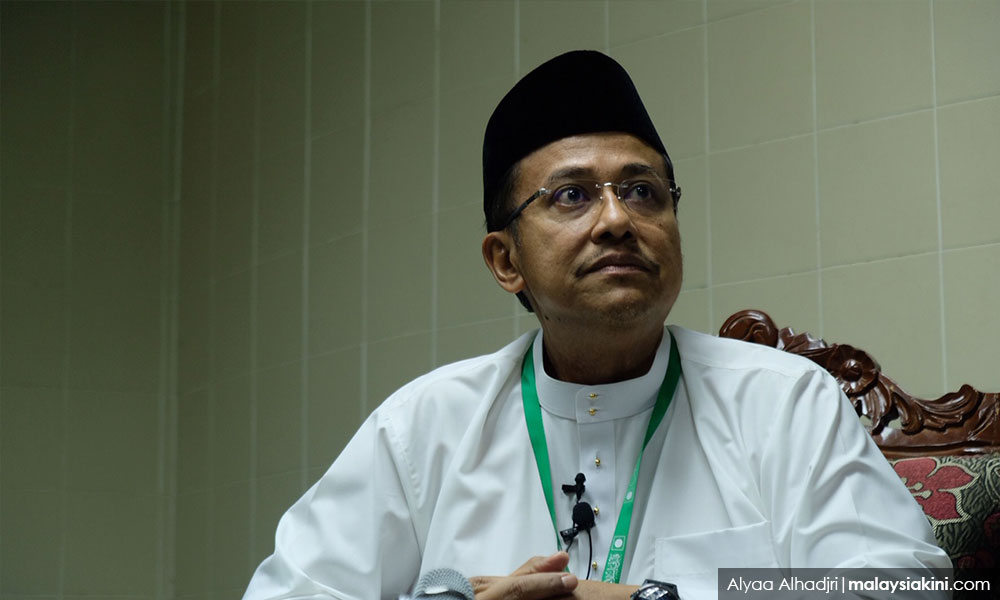 Aside from Samsuri, who is also Terengganu menteri besar, the committee will include a number of senior PAS leaders with diverse backgrounds, including professionals.
Takiyuddin added that PAS also welcomes Dong Jiao Zong's preparedness to have a dialogue with all parties to resolve the dispute on Jawi writing.
"PAS is confident that the dialogue will clear up contentious issues, eliminate prejudice and suspicion, and this will ultimately promote harmony and prosperity in a multi-racial society," he said.
PAS' offer to engage in debate with Dong Jiao Zong over its planned session to discuss the introduction of Jawi lessons in vernacular schools comes after a group calling itself Gabungan Seni Khat Action Team (Sekat) announced plans to organise a National Jawi Congress this Sunday.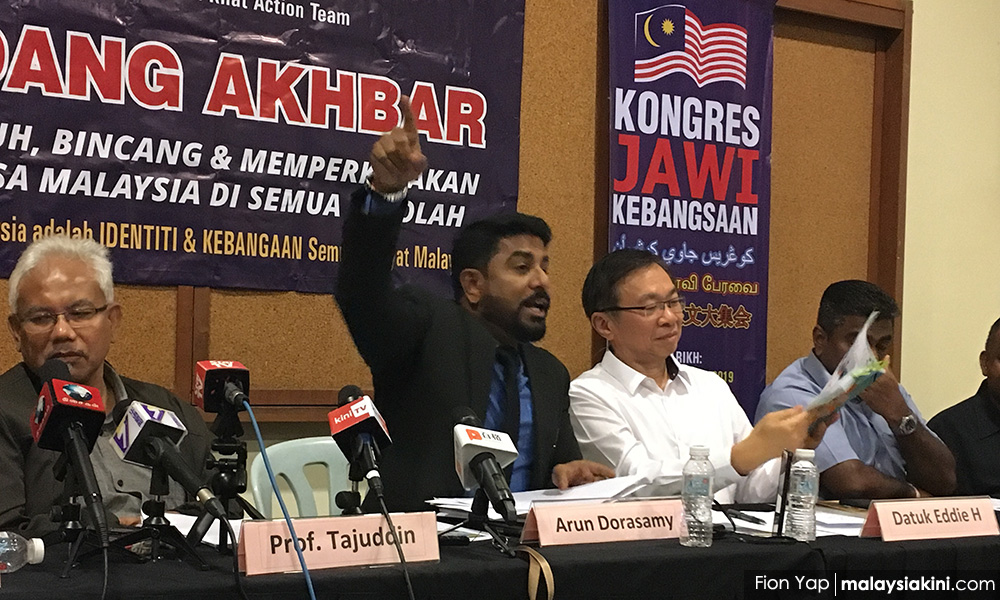 Sekat national secretary Arun Doraisamy had said their congress is aimed at pressuring the Education Ministry to go back to the drawing board over the introduction of Jawi lessons as part of a compulsory subject.
While some Malay NGOs have lodged police reports against Dong Jiao Zong and urged the police to prevent the Dec 29 congress from taking place, and others have even called for the Chinese educationist group to be banned, Muslim youth group Abim has said it is keen to enter into a dialogue on the matter.
Yesterday de facto Religious Affairs Minister Mujahid Yusof Rawa called on the organisers to postpone their congress plans to allow room for dialogue and find a mutual agreement on the dispute over the Jawi script teaching in vernacular schools.