Prime Minister Dr Mahathir Mohamad said he has accepted Maszlee Malik's resignation and will decide on who will replace the latter as the next education minister.
"Maszlee submitted his resignation letter to me today. I accepted the letter which is effective Jan 3, 2020. I thank him for his service as a cabinet minister.
"I will determine who will be his successor and an announcement will be made in a short time (sedikit masa lagi)," he added in a brief media statement this evening.
After the May 9 general election in 2018, Mahathir announced that he would helm the education portfolio himself.
Asked what had prompted him to do so, he quipped: "I took on the post because there are many people who are uneducated.''
On a serious note, the premier said he was keen on revamping the education model with an emphasis on new technologies.
"The system that we have now is outdated,'' he said.
However, Mahathir, who had served as education minister between 1974 and 1977 under former premiers Abdul Razak Hussein and Hussein Onn, was forced to abort his plan.
This was due to the Pakatan Harapan manifesto forbidding the premier from holding other ministerial positions.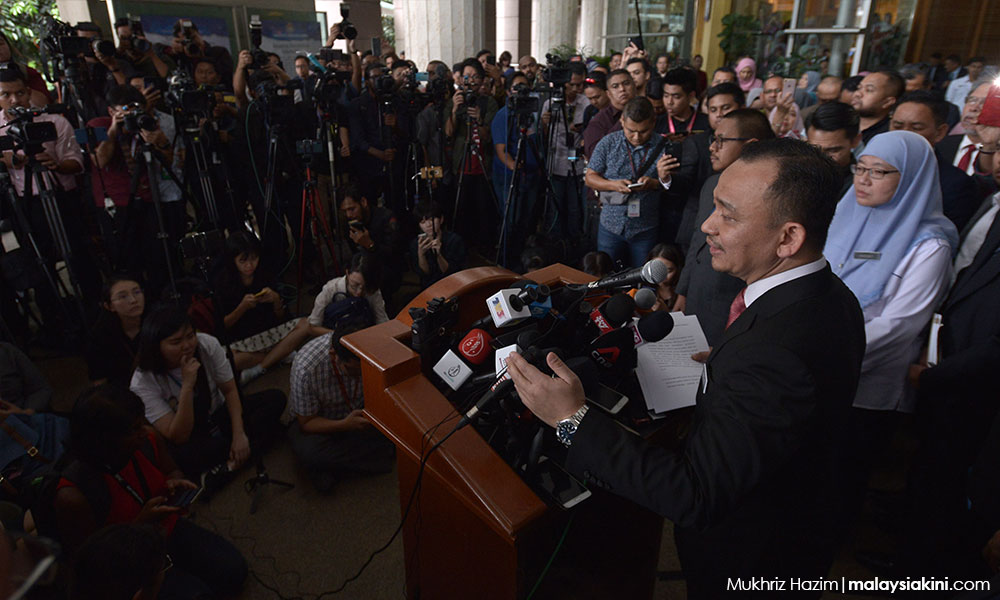 Earlier, Maszlee announced his resignation, saying his decision was based on the advice of Mahathir, whom he respected as a statesman and father figure.
Since his appointment, the former assistant professor at the International Islamic University Malaysia has been the target of constant criticism.
The first-term Bersatu MP had started off on the wrong foot when he announced that students would be allowed to wear black shoes to school, which earned widespread ridicule.
More recently, Maszlee had come under fire over the introduction of Jawi khat (calligraphy) for Standard Four pupils in both national and vernacular schools.
This morning, he courted flak from DAP lawmaker Charles Santiago over the Education Ministry's handling of the recent controversy surrounding Universiti Malaysia Perlis (UniMAP) promoting Islamic preacher Dr Zakir Naik in an exam question.
"It's clear that the university is culpable. It's therefore irresponsible for it to feign ignorance and hide behind the pretext of launching an investigation.
"And interestingly, the Education Ministry has also washed its hands off the matter by quickly saying it doesn't interfere with the autonomy of public universities. This is unacceptable.
"Maszlee has not only failed to revamp the education system but has also not been successful in ensuring public educational institutions don't further fan elements of racism," he said.