Transport Minister Anthony Loke was unhappy after a spot check at the Kuala Lumpur KTM station today found only one out of four ticketing machines to be functioning.
Since November last year, the KTM station has been integrated with the Pasar Seni LRT and MRT stations via a 102m walkway.
"Out of four machines, only one is working. Two are being tested and one is not functioning," he said while looking at the machines.
Loke said this does not portray a good image for Malaysia, particularly since Visit Malaysia Year 2020 has commenced.
"It is embarrassing. Out of four ticketing machines, three are not working. This is unacceptable," he told journalists.
"I will continue to carry out spot checks. This is not just for show but I want to create a culture of better maintenance among all our service providers."
Loke also express dissatisfaction that only one out of two walkalators were functioning.
The 50m walkalators link the KTM station to the Pasar Seni LRT and MRT stations.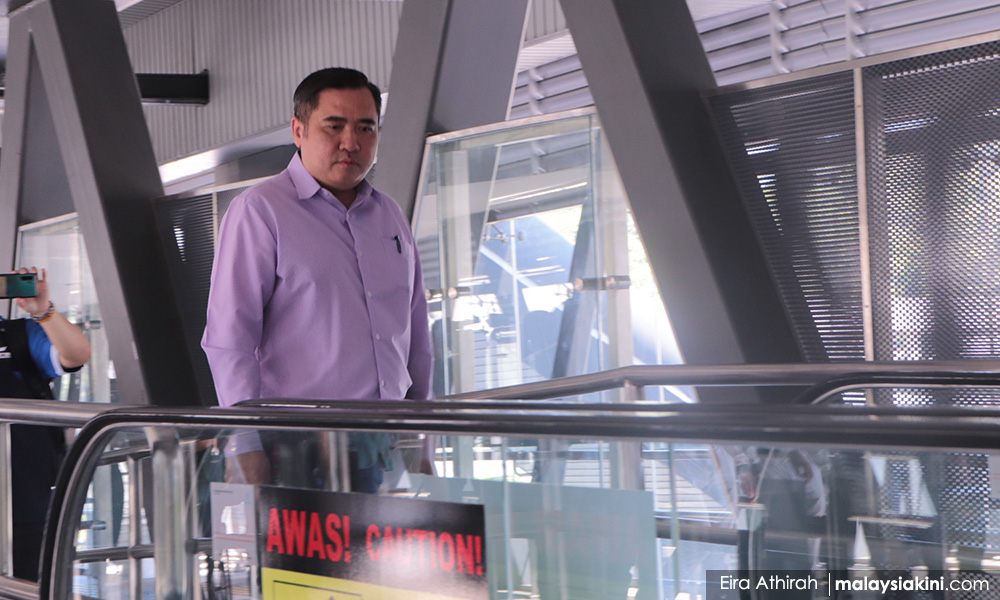 After addressing the media, however, the walkalators started to function.
"All quarters involved in transportation, including Prasarana, MRT Corp and KTM Berhad, must be more proactive in servicing the public," said Loke, who is also Seremban MP.
Loke also acknowledged that there have been many complaints about KTM's ticketing system.
"All that, we will from time to time, upgrade. We will have to pay more attention to the details.
"There is no point having big projects, spending billions on upgrading the tracks, station and rolling stock but we are far behind when it comes to public service," he said.