Seremban city councillor K Senthivelu's house was hit with red paint early this morning and a dead chicken was also thrown into the compound of his property.
The incident came a day after Senthivelu was accused of uploading a picture of Muslim preacher Dr Zakir Naik, which was said to be offensive, on Facebook.
The red paint was filled in three packets and then hurled onto the property in Nilai at about 12.20am, according to a report by Chinese newspaper Oriental Daily.
The paint landed on his Perodua Myvi parked in the porch, covering it in red paint.
Red stains were also found throughout the porch.
Senthivelu was quoted as saying that he returned home at 11pm and subsequently went to bed.
He said a neighbour later contacted him to complain that there was a gasoline-like smell coming from his home.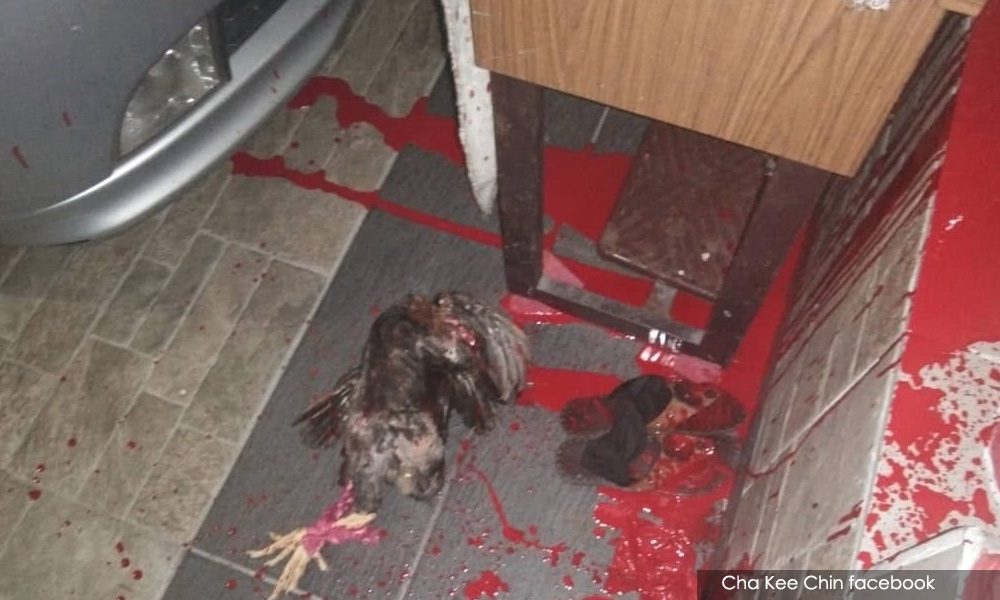 Senthivelu then discovered that his house had been splashed with red paint and a dead chicken was left behind.
The local councillor said he has since lodged a police report.
He added that he was unclear about who was responsible for the incident as his home was not equipped with CCTV.
Asked if the attack had anything to do with his social media posting on the Indian fugitive preacher, Senthivelu said apart from the incident, he had not had any complaints from anyone recently.
"But I don't want to speculate and I will leave it to the police," he said.
Five police reports have been lodged against Senthivelu over his social media posting.