The Education Ministry (MOE) said it supports activities which promote cultural exchange in schools, following the furore over a school's decision to take down some festive decorations last night.
In a statement today, the ministry said it had investigated the matter and found that the decorations were put up in conjunction with Chinese New Year and for the Selangor Chinese calligraphy contest that was to be held on Jan 11.
"Decorations to mark festivities in Malaysia are annual activities held by schools in support of the (ministry's) student integration plan for unity (Rimup).
"Rimup is a programme which encourages locals, teachers and students in special activities involving sharing of facilities, equipment, human resources and expertise.
"This includes cultural exchange programmes aimed at fostering unity among different ethnic groups in Malaysia," said the ministry.
The statement by the ministry, which is currently without a minister, was not signed.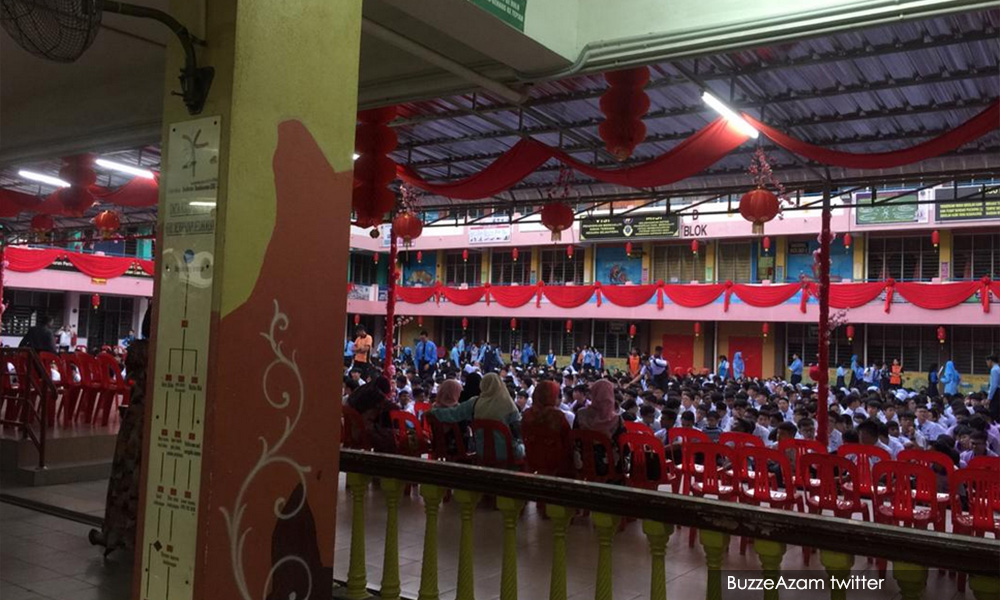 This was the ministry's response to the controversy surrounding SMK Pusat Bandar Puchong 1, which took down some of the decorations following a complaint by lawyer Mohd Khairul Azam Abdul Aziz.
Khairul claimed that he had received complaints from parents that the decorations were an attempt to propagate non-Islamic religions to Muslims.
The lawyer went on to claim that he wrote to the principal, Rohani Mohd Noor, who then agreed to take down the decorations. In the alleged email reply he posted on social media, Rohani said she was in the dark about the decorations.
It is understood that Rohani met ministry officials this morning.
In its statement, the ministry did not state whether there will be any follow-up action on the matter.