MCA president Wee Ka Siong has urged the Election Commission (EC) to take action against alleged vote-buying during the Kimanis by-election campaign.
Wee said the latest incident involved Tourism, Art and Culture Minister Mohamaddin Ketapi who announced that he will seek RM50,000 in funding for a school in the constituency.
"Strange. The tourism minister is announcing government funding for schools. Since when did schools become tourist attractions?" asked Wee (photo) on his Facebook page today.
Wee said Mohamaddin had similarly announced that the government would allocate RM80,000 for a community hall during the Semenyih by-election campaign.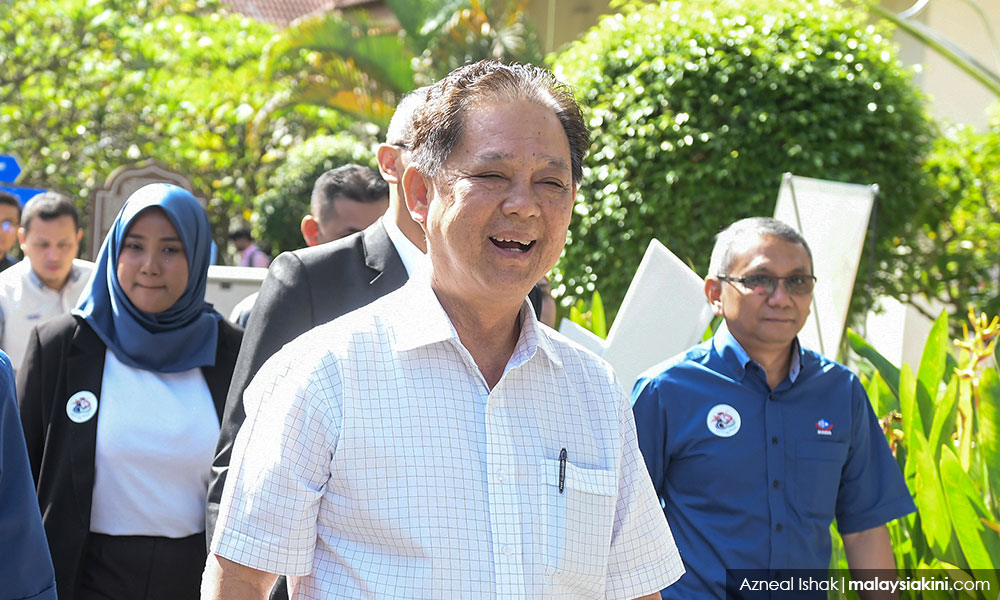 "(At the time), Mohamaddin (above) withdrew the announcement after he was informed that this was (potentially) in violation of election laws," he said.
Yesterday, Mohamaddin had defended the decision to commit RM50,000 to SMK Bongawan II to be used to upgrade a sports field and a hall.
He said that the district officer had requested the funds and he had signed off on it.
"The advantage of us being in power is we can directly approve money or anything that is requested by the people, and we don't have to scratch our heads looking for money," he explained.
He also accused the opposition of having done the same in the past, but are complaining about it now.
At present, the EC has to rely on the police to enforce the Election Offences Act 1954.
Electoral reform group Bersih had called on the government to change the law to give the EC power to take action on its own.