DAP leaders have urged the Pakatan Harapan presidential council to set a clear date for Prime Minister Dr Mahathir Mohamad to step down.
Klang MP Charles Santiago said this is because the prime minister had entrusted the council with the task of deciding on his tenure.
Furthermore, Charles said, Mahathir must also be aware of how the sentiments on the ground had shifted with regard to him remaining in office.
"His people, who monitor social media platforms, must have told him the rakyat are asking him to go gracefully.
"But since Mahathir has openly said he will abide by the council's decision, they (the council) must politely accept his offer of resignation.
"Of course it can't happen pronto, but setting a clear date will help not just with political stability but also boost investor confidence.
"The ball, as they say, is now in the presidential council's court. We will wait to hear from them," Charles (below) added in a statement this afternoon.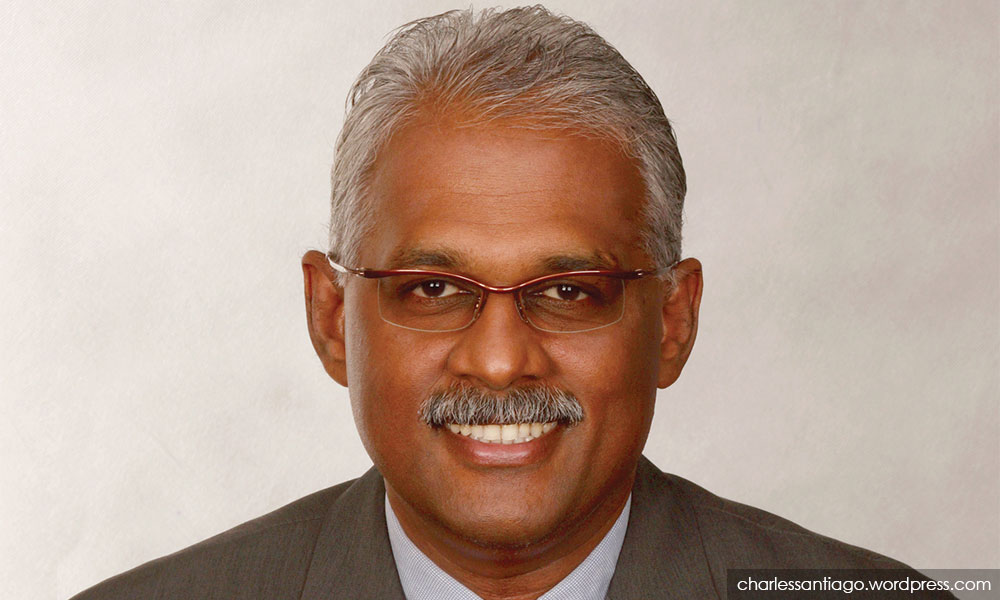 Yesterday, Mahathir told reporters that he was prepared to relinquish his post with immediate effect if the presidential council wanted him to do so.
He said this in response to several PKR MPs suggesting that he should pass the baton to their party president Anwar Ibrahim in May this year.
Previously, Mahathir said he would remain at the helm until the Asia-Pacific Economic Cooperation (Apec) summit in Kuala Lumpur in November.
Zaid: Nation cannot afford another political war
Similarly, Kelantan DAP chairperson Zaid Ibrahim said the "ball is in the presidential council's court" and urged the coalition's leaders to meet soon.
"The prime minister, when asked if he will step down, said he will do so if and when asked to do so by the council. The council has not given any response to this statement.
"This statement is a clear indication that the prime minister is an honourable man...
"He will not overstay, even a single day if not wanted by his coalition just as he will not take an extra mouthful when he is nearly satiated," Zaid added in reference to the 94-year-old premier's advice on leading a healthy lifestyle.
Noting that misgivings still persisted despite Mahathir's repeated assurances, Zaid claimed that some insiders believe the former would remain until 2022.
"This seems plausible when some ministers are openly expressing support for Mahathir to keep going. Naturally, questions persist if members of the council are willing to incur Mahathir's displeasure to suggest otherwise," he added in a statement.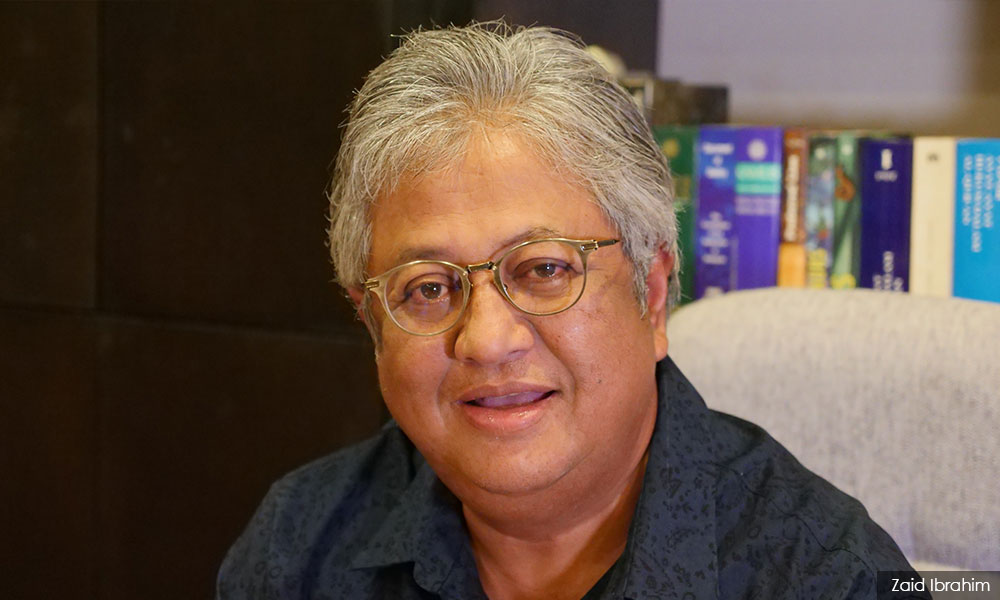 Zaid (above) also urged the leaders of Harapan's four component parties to support Anwar as the next prime minister.
"(Bersatu president) Muhiyuddin (Yassin) is a man of his words, (DAP secretary-general) Lim Guan Eng is also a wise man. He knows DAP will bite the dust if Anwar is 'pushed 'out.
"Abang Mat (Amanah president Mohamad Sabu) is a simple man (at least the man I knew before becoming minister) and therefore should support Anwar without hesitation. I am quietly confident that Harapan leaders will make the right decision.
"There are those who think Anwar will never be allowed to be the 8th prime minister. These people have doubts about the prime minister's sincerity in wanting Anwar to succeed him.
"I hope this will not happen. The country is in bad shape and we cannot afford another round of political battle when we should be focusing on education and economy instead," he added.
Urging the presidential council to address the transition of power issue, Zaid warned that unless the uncertainty is resolved, the economy would suffer.
"The people certainly do not want a repeat of the dark days of 1998 to recur.
"It is in this context that I urge the members of the presidential council to match the integrity and openness of the prime minister and tell us when exactly will they raise the question of the change over date. The ball is in their court now.
"Pussyfooting on this critical issue will reflect their lack of confidence in leading the nation.
"I hope the media will, from now on, stop asking the prime minister when he will step down and instead, ask the honourable members of the council to determine the date," he added.