Former international trade and industry minister Mustapa Mohamed has been appointed as the new chairperson of Peneraju Agenda Bumiputra (Teraju), the agency spearheading bumiputera economic participation.
The appointment was announced by Economic Affairs Minister Mohamed Azmin Ali.
Mustapa (above), who is also the Jeli MP, left Umno and joined Bersatu in October 2018.
Azmin said Prime Minister Dr Mahathir Mohamad, who is also the Bersatu chairperson, has consented to the appointment.
Azmin (below) said Mustapa has wide experience which makes him suitable for the role.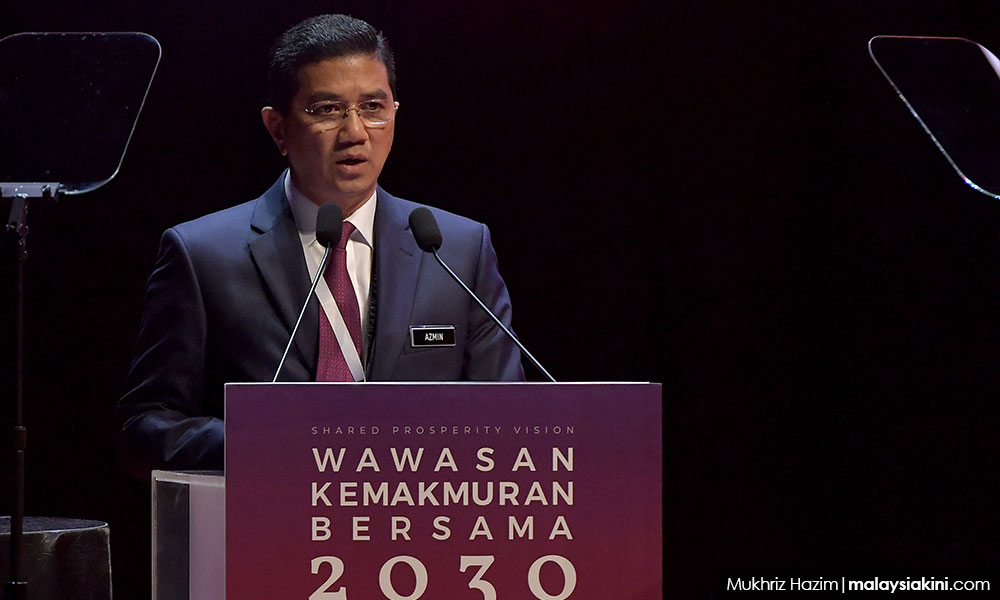 "I am confident that he can advance the bumiputera economic agenda in line with the Shared Prosperity Vision 2030 (SPV 2030).
"With the new leadership (in Teraju), I am certain of the continuous effort by Teraju to improve the competitiveness of the bumiputera, thus improving their economic position," he said in a statement.
Mustapa started out as deputy finance minister between 1993 and 1995 and was later appointed as entrepreneurship development minister from 1995 to 1999.
He was also the finance minister II from 1998 to 1999 and minister in the Prime Minister's Department from 2004 to 2006.
From 2006 to 2008, he served as the higher education minister and then as the agriculture and agro-based industry minister from 2008 until 2009.
He was the international trade and industry minister for nine years beginning 2009.