PKR secretary-general Saifuddin Nasution Ismail expressed regret over Inspector-General of Police Abdul Hamid Bador's remarks on the sexual misconduct allegation against his party president Anwar Ibrahim.
He said the police chief, when commenting on the Attorney-General's Chambers' (AGC) decision not to initiate prosecution, implied that the incident had occurred.
According to the PKR leader, Hamid should refrain from making statements which are unfair to those implicated in the case.
"I deeply regret the IGP's statement which was careless (tidak cermat). He should be more cautious when giving comments on the decision of the AGC," he added in a statement today.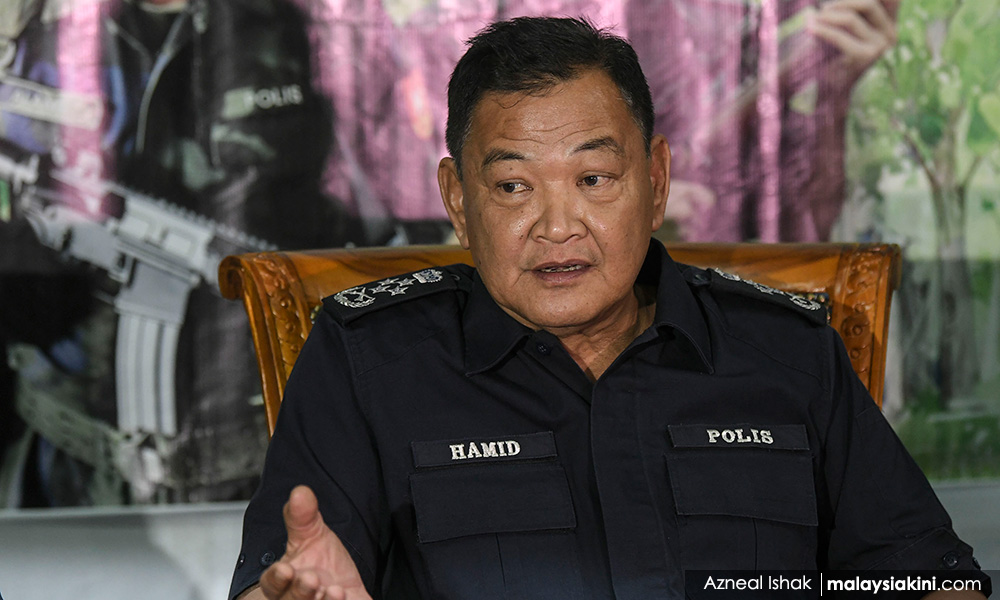 At a press conference earlier, Hamid (photo) said there was nothing amiss about the AGC's decision and went on to explain that there is no physical evidence to corroborate Muhammed Yusoff Rawther's accusation. 
"It happened so long ago, one or two years ago. It is difficult, we need physical evidence and all.
"Whether he (Yusoff) is speaking the truth or not, that is another question. But what corroborative evidence that we have? That is the problem," he added.
Yesterday, the AGC said Anwar would not be prosecuted over the allegation due to "insufficient" evidence.
The chambers added that there were "contradictions of material facts" that could not support the prosecution under the Penal Code.
On Dec 7 last year, Yusoff had filed a police report urging for an investigation into his claims made in an earlier statutory declaration (SD).
In the SD, Yusoff claimed that he was a victim of molest, indecent exposure and indecent proposals by Anwar at the latter's Segambut home on Oct 2, 2018.
Anwar has denied the allegations.