A news report by democracy watchdog Freedom House has cited Malaysia as one of the many developing countries in which China's Communist regime shapes media content and narratives about China.
The report, titled "Beijing's Global Megaphone" and written by senior research analyst Sarah Cook, says that among the methods used are the publication of op-eds by Chinese ambassadors, the cultivating of local journalists through subsidised trips to China, the offering of slanted but free content to local news providers and the spread of disinformation through China-owned social media and what it calls 'Russian-style' campaigns.
Cook wrote in her report: "The Chinese Communist Party has expanded its efforts to shape news content around the world using three main strategies: promoting its own narratives through various forms of propaganda, suppressing critical viewpoints through direct and indirect censorship and obtaining control over key content-delivery systems.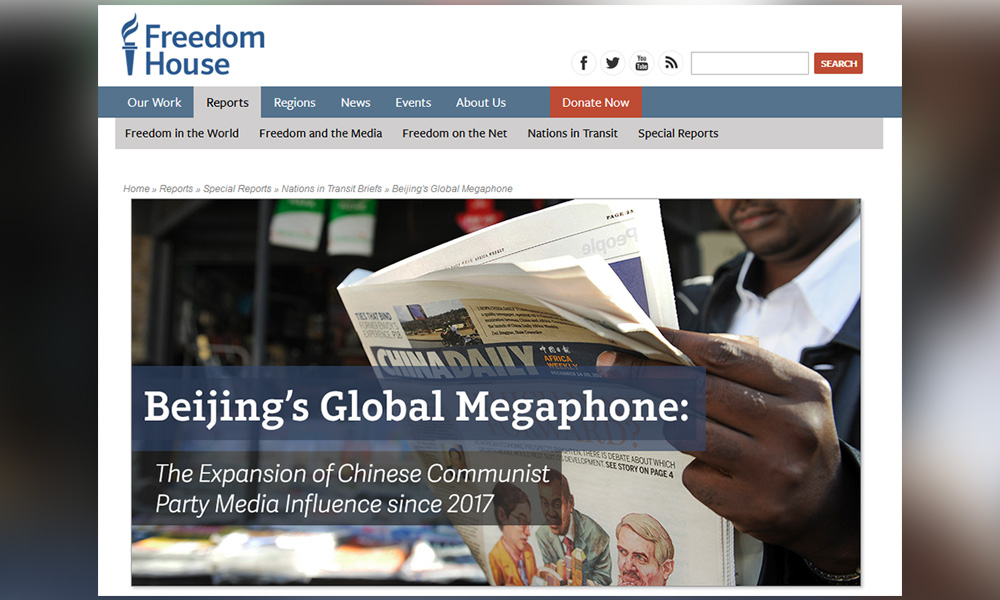 "The past three years have featured the emergence of new tactics, including Russian-style disinformation campaigns on global social media, harassment of local mainstream media, politicised content manipulation on Chinese-owned platforms, and more explicit efforts to present China as a model for other countries.
"The party's efforts under Xi Jinping have been remarkably effective at improving China's image in key regions, but they have also fuelled a backlash, as journalists, policymakers, technology firms and civil society organisations around the world launch their own initiatives to increase transparency, diversify funding sources and protect press freedom."
The report cited Taiwan (which Beijing views as a renegade province), Hong Kong (which has been the site of violent pro-democracy protests) and Xinjiang (in which China is facing accusations of suppressing the minority Uyghur population) as three key areas in which China is determined to control the narrative.
The use of Chinese social media app WeChat was also cited as a key move in influencing people in other countries.
"The growing use of WeChat by both diaspora communities and non-Chinese speakers in settings ranging from Malaysia and Mongolia to Australia and Canada also creates a strong foundation for future CCP election meddling.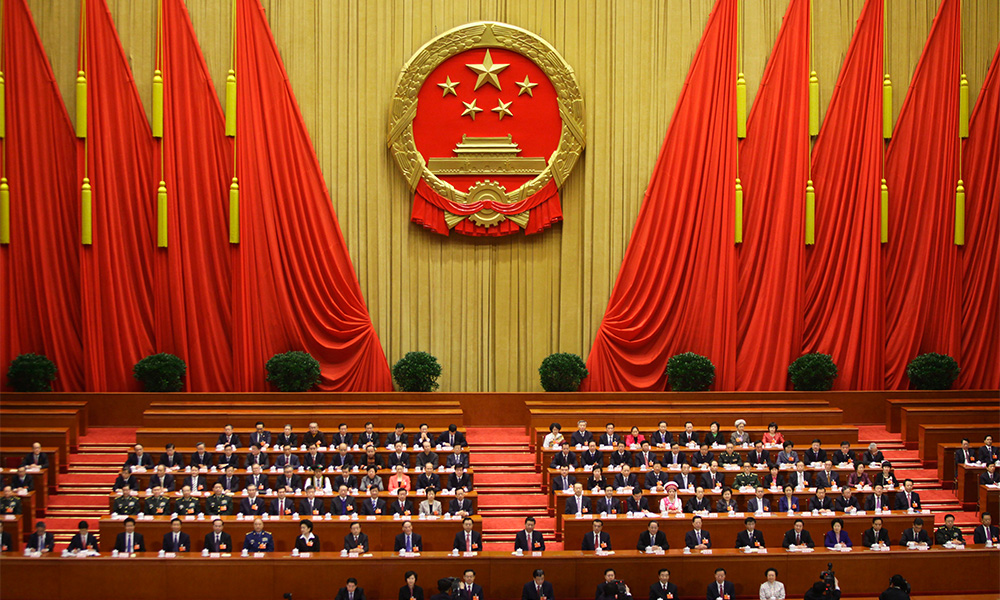 "The app's design has already been criticised for its tendency to deemphasise the source and credibility of information, aiding the spread of misinformation and making the fight against fake news even more difficult than it is on other social media platforms," the report said.
"Chinese diplomats and other officials have gone to great lengths to develop 'friendly' relations with private media owners and reporters, encouraging them to create their own content that promotes key narratives favoured by Beijing.
"Chinese diaspora outlets and media owners whose coverage serves the CCP's interests are frequently rewarded with advertising, lucrative contracts for other enterprises, joint ventures and even political appointments."
It also cited the direct cultivation of foreign journalists.
"Beijing has also used subsidised trips or "trainings" in China to cultivate foreign journalists directly. According to some past participants from Pakistan and Sri Lanka, the visiting journalists are made to understand that their hosts expect them to reciprocate for the well-funded events by producing content that promotes the CCP's preferred narratives," said the report.
It also cited a state-directed disinformation campaign, which had been detected by Twitter, Facebook and YouTube.
"The same network had been active since mid-2017 and had previously been mobilised to smear a wide a range of Chinese government critics located inside and outside China.
"These included US-based democracy activist Yang Jianli, self-exiled billionaire Guo Wengui, detained bookseller and Swedish citizen Gui Minhai, arrested human rights lawyer Yu Wensheng and Chinese military veterans who were detained for protesting over unpaid benefits," the report said.