Tabung Haji (TH) will bear the cost of haj visa for each Malaysian pilgrim following the Saudi Arabian government's decision to impose a new charge of SAR300 (about RM326) for each visa issued beginning in this year's haj season.
While estimating that it would involve a huge sum of RM10 million, TH Haj senior general manager Syed Saleh Syed Abdul Rahman said he believed that the decision to impose the charge was made by the Saudi government based on the various services rendered to haj pilgrims from all over the world each year.
"I want to make it clear that TH will bear the cost of haj visa of SAR300 for each Malaysian pilgrim. If we want to apply for a visa to enter a foreign country, of course there will be a charge. I'm sure there is a reason for the Saudi government to impose this new charge.
"What more with the outstanding services and facilities that they (Saudi Arabia) have made available for every guest of Allah to come and perform their pilgrimage and get a 'mabrur' haj each year," he said.
Syed Saleh said this to Bernama after appearing as the guest speaker on Bernama Radio's Malam Ini talk show and Bernama TV's Ruang Bicara programme which discussed the current challenges in haj management, recently.
Syed Saleh, who is also the head of the Malaysian haj delegation, said the new charge was introduced after the Saudi Arabian government abolished the SAR2,000 (RM2,168) imposed on repeat pilgrims.
On Jan 22, Minister in the Prime Minister's Department Mujahid Yusof Rawa (below, second left) said he was informed on the matter during his recent meeting and discussions with Saudi Arabian Haj and Umrah Minister Mohammad Saleh Taher Benten on issues related to the management and preparation of pilgrims from Malaysia for the 2020 haj season.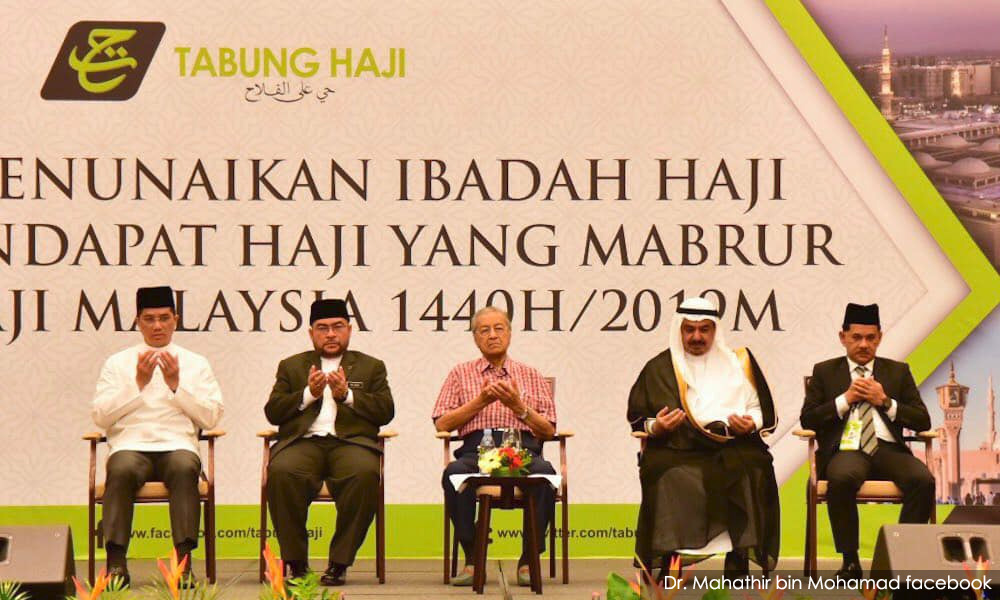 On the cost of performing the haj, Syed Saleh gave the assurance that the cost for Malaysian pilgrims will remain unchanged for the time being, but in view of the rising overall costs each year, TH might have to look into this later to ensure its survival as the fund manager.
"If we look at 2009, the cost of performing the haj was only RM12,600, but last year, it jumped steeply to RM22,900. But we still maintain the haj assistance, and pilgrims registered under TH need only to pay RM9,980.
"The rising overall haj costs is indeed a big challenge for us. It is high time for us to look into this because while we wish to keep providing a world-class service, the rising costs continue to be an untamed challenge," he said.
On the Customer Satisfaction Index (CSI) for last year's haj management, Syed Saleh said the index reached 90 percent for the last haj season.
"For me, that's very high because we are operating in a foreign country, our customers (pilgrims) were mostly elderlies who may have not travelled overseas before, but we were able to manage them well and they expressed their satisfaction through that very high index," he said.
Meanwhile, he said 600 staff, including 250 doctors and medical personnel, as well as haj guides, counsellors and staff of the National Registration Department, will be involved to ensure smooth running of this year's haj operations.
A total of 31,600 Malaysian haj pilgrims will be performing their pilgrimage this year compared to only 30,200 last year.
The increase of 1,400 pilgrims in the quota was a result of the discussions between the governments of Malaysia, through TH, and Saudi Arabia, to reflect the increase in Malaysia's population.
The selected pilgrims are expected to receive their haj offer letter in stages from Tuesday.
- Bernama