Klang MP Charles Santiago has slammed the continued detention of Malacca state executive councillor G Saminathan and 11 others for alleged links to the Liberation Tigers of Tamil Eelam (LTTE) outlawed group.
"I went to the High Court today expecting the given verdict. It came as no surprise that the bail application was dismissed. It's a travesty of justice," said Charles after the Kuala Lumpur High Court denied the bail application by Saminathan, who is also Gadek assemblyperson.
"The LTTE is no more a threat, even in Sri Lanka. So the Pakatan Harapan government must remove it from the list of terrorist organisations to enable them (the 12) to be released on bail.
"We have also broken our promise to the voters and betrayed their trust by using the Security Offences (Special Measures) Act or Sosma to nab the 12 men," said Charles in a statement today.
He added that Harapan had gone to town with its pledge to do away with the draconian aspects of Sosma during its election campaign in the run-up to GE14.
"We won the election but defaulted on our words. Much has changed since Harapan took over the reins of power," said Charles.
He said sentiments have shifted and the popularity of the government was dwindling fast.
"Political pundits have warned that we need to buck up if Harapan wishes to stay in power. And one way to show that we are serious about reforms is to stop nabbing people on ludicrous charges," he added.
The Klang MP repeated his belief that the 12 were not terrorists.
"They sympathised with the plight of Sri Lankan Tamils who were persecuted by the military," said the DAP leader.
"As such, the way forward is to de-list the LTTE and allow the 12 men to be released on bail without any further delay."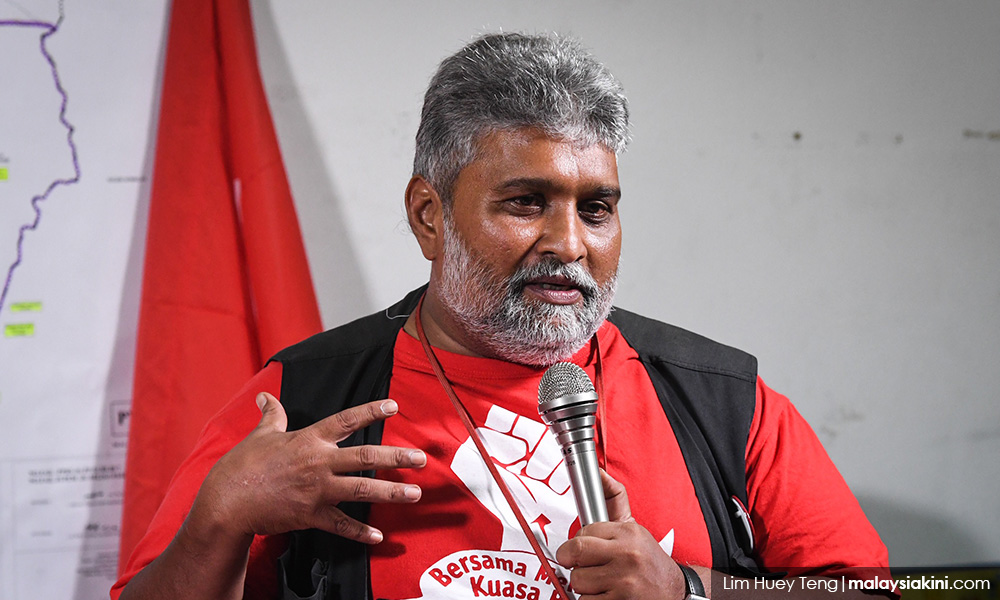 PSM deputy chairperson S Arutchelvan (above) concurred with Charles and asked Harapan what was preventing it from carrying out reforms which would definitely get the support of the people.
"If Harapan leaders, especially DAP, Amanah and Bersatu, think that by helping the detainees they will be losing the support of the Malay Muslim community, this is also not true.
"For the record, many Malay Muslim Malaysians are being detained in similar circumstances under Sosma.
He said it was critical that Harapan recognise that the campaign against Sosma was no different from the campaign against the Internal Security Act (ISA).
"The only problem is that Harapan leaders were opposing the ISA while they were in the opposition and now they have merely carried on in this same role in spite of being in the ruling coalition.
"This hypocrisy need to stop. The suffering of those detained without trials needs to stop. Harapan has all the power to do the necessary," said Arutchelvan.