CORONAVIRUS | An eighth case of novel coronavirus in Malaysia involving a China national has been confirmed.
Health director-general Noor Hisham Abdullah said the eighth patient was the wife of another patient who was confirmed positive in Johor yesterday.
The 49-year-old woman is currently in an isolated ward at the Permai Hospital in Johor and is in stable condition.
Thus far 81 people, including 41 Malaysians, have tested negative for the novel coronavirus in Malaysia.
Twenty-seven others who had come into close contact with those infected have tested negative.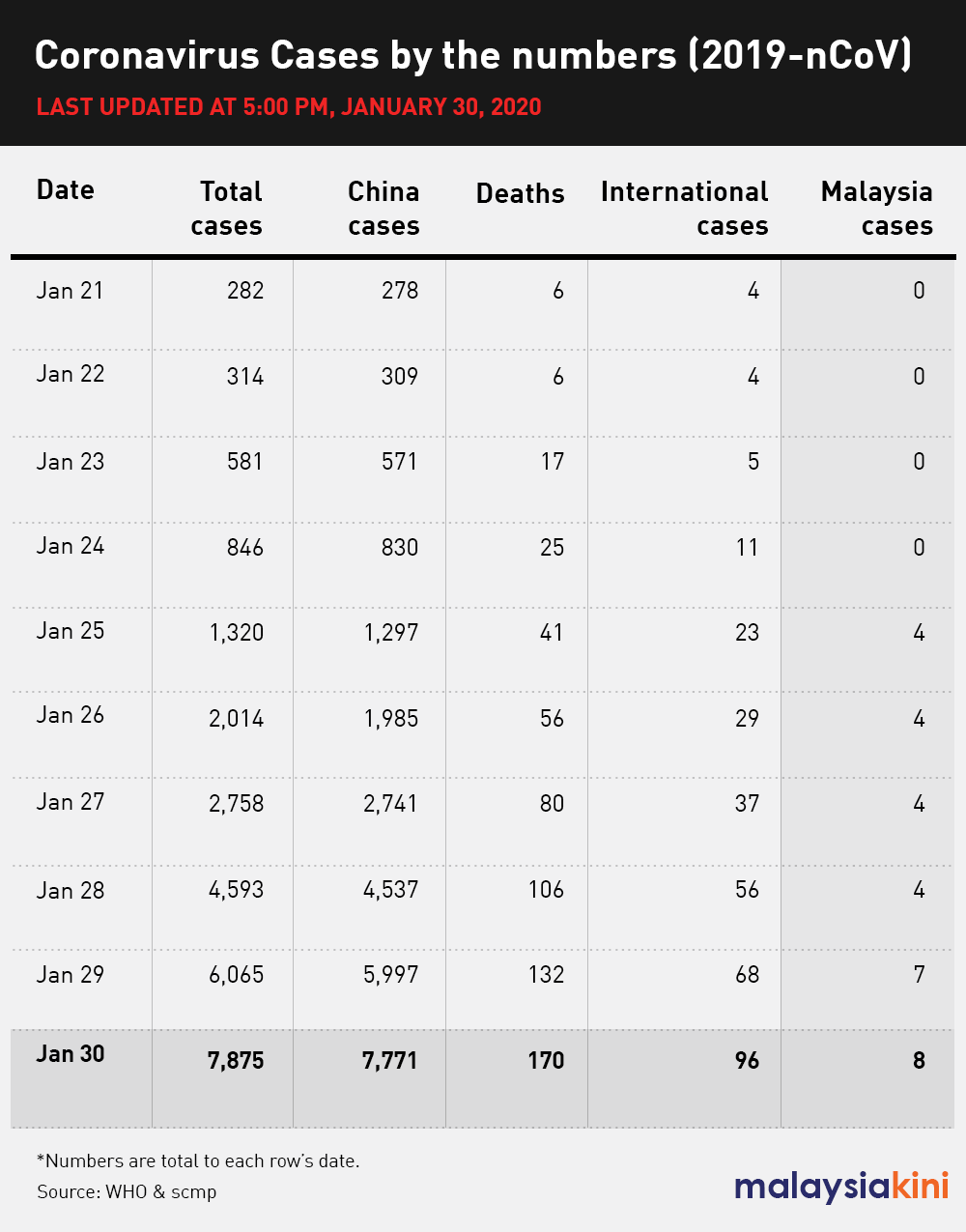 The Wuhan virus has killed 170 people in China thus far. Beijing has placed Wuhan and the surrounding Hubei province in a lockdown.
Malaysia has temporarily suspended the entry of all Chinese nationals from Wuhan and Hubei in an effort to limit the number of cases in the country.