Inspector-General of Police Abdul Hamid Bador's remarks on the whereabouts of M Indira Gandhi's ex-husband and their daughter is disconcerting, according to Wanita MCA chief Heng Seai Kie.
She said this is because the police chief gave the impression that Muhammad Riduan Abdullah is not in Malaysia.
Last week, Hamid urged Riduan to come out of hiding
"Enough hiding. Come forward, let us settle this so that you can stay in the country and your children can have a proper education," he had said.
Heng, who said this should raise alarm, questioned how Riduan was able to obtain a passport for himself and his daughter to leave Malaysia legally.
"The immigration department comes under the Home Ministry which issues passports. The Home Ministry also holds jurisdiction over the police.
"Thus, just as for any fugitive, PDRM (police) issues a notice to the immigration department counters and police personnel stationed at our maritime ports, airports, border railway stations and land crossings, to detain wanted suspects from fleeing the country.
"Did the Home Ministry, police or immigration authorities even issue a circular on the Federal Court order to immigration officers and police on duty along our borders to detain Riduan so that Prasana can be returned to her mother?" she asked in a statement this evening.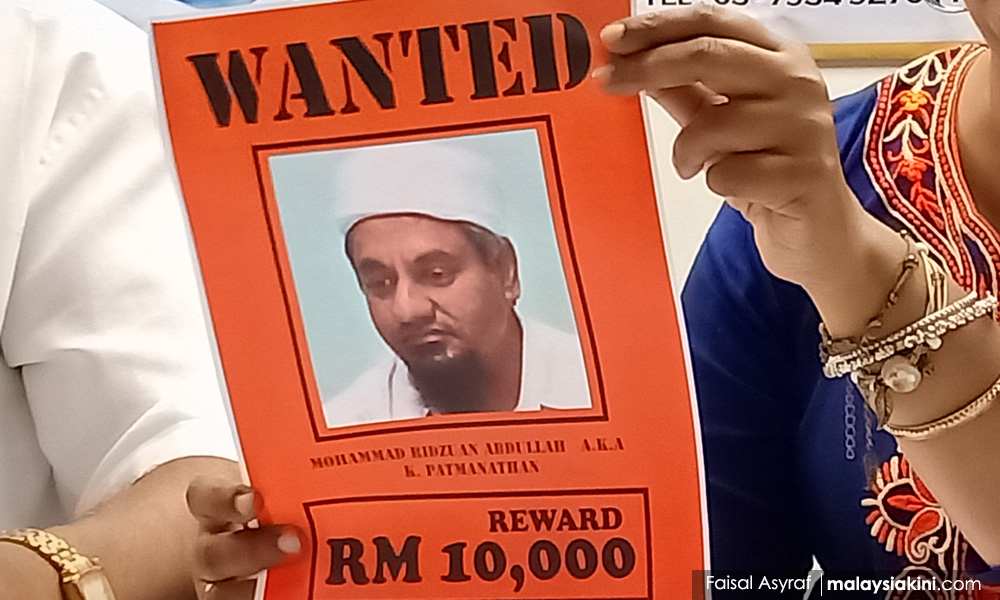 Riduan, who was formerly known as K Pathmanathan, took Prasana away in 2009, when she was 11-months-old, shortly after he converted to Islam.
The Federal Court later ordered the IGP, who was then Hamid's predecessor, Khalid Abu Bakar, and the police to detain Riduan and return the child to her mother.
'Turning a blind eye'
Meanwhile, Heng also asked if immigration officers at the border were turning a blind eye, enabling Riduan and his daughter to slip in and out of the country undetected and unregistered.
She also cited news reports which claimed that Riduan was sighted along the Golok river in Kelantan.
Urging the IGP to act, Heng said: "He (Riduan) has thumbed his nose at the judiciary, police and his family. Why continue this soft approach despite him breaking up his household and acting against the interest of his offspring and his family?"
"Otherwise, such self-centred behaviour with impunity, with his 'you-cannot-catch-me-despite-the-law' theatrics for the sole purpose of upping the ante against his ex-spouse... will only open the floodgates for other wayward parents in similar unreported situations to exploit religion and misbehave likewise," she added.
Hamid has vowed not to allow this case to drag on but has repeatedly insisted on a "happy ending" for both parents.