Under-reporting of milder cases of novel coronavirus (2019-nCoV) infections in Wuhan and other parts of Hubei province, China, may have exaggerated the fatality rate of new disease.
A report by Reuters noted that fatalities caused by the virus are overwhelmingly concentrated in Wuhan.
It accounted for 73 percent of deaths due to 2019-nCoV despite having only one-third of reported infections – or one death for every 23 reported infections.
The figure drops to 1-in-50 reported cases in China and 1-in-114 cases outside of China.
According to Reuters, experts say this discrepancy is due to shortages of testing equipment and hospital beds in Hubei, and under-reporting of milder cases.
"In an outbreak, you really have to interpret fatality rates with a very sceptical eye, because often it's only the very severe cases that are coming to people's attention," the report quoted Amesh Adalja, an expert in pandemic preparedness at the Johns Hopkins Center for Health Security in Baltimore, as saying.
"It's very hard to say those numbers represent anything like the true burden of infection," he added.
He reportedly estimates the current fatality rates to be below one percent.
Currently, 24,551 confirmed 2019-nCoV cases have been reported worldwide, of which there had been 492 deaths. These figures suggest a fatality rate of two percent.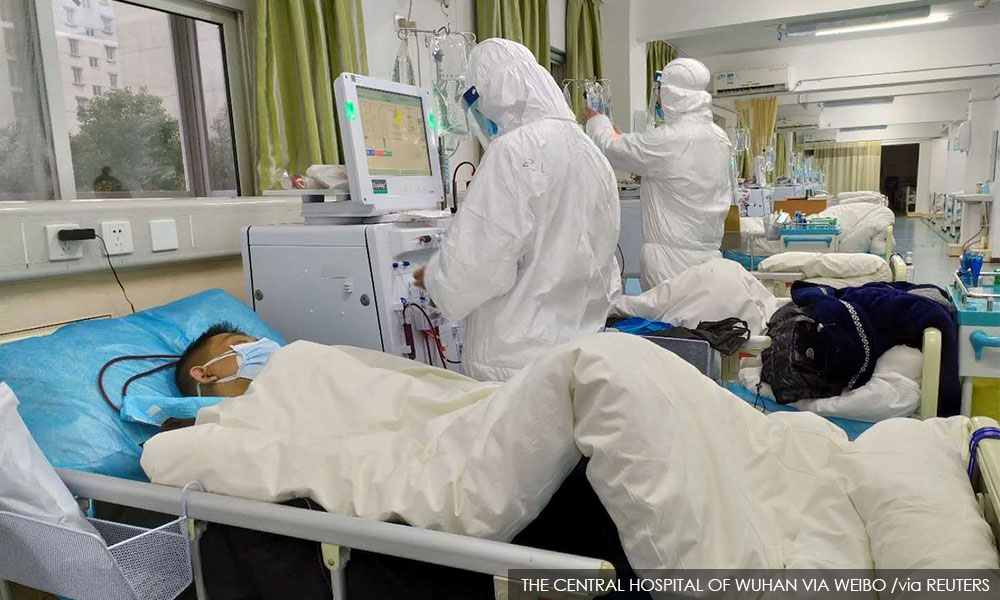 The Reuters report said a one percent fatality rate would place the actual number of 2019-nCoV infections at over 49,000 cases.
For comparison, the Severe Acute Respiratory Syndrome (SARS) outbreak in 2003 that killed 774 people had a fatality rate of 9.6 percent, and is believed to be slightly more infectious than 2019-nCoV. Estimates vary, but both viruses are believed to be similarly infectious.
In a separate development, a modelling study published in the medical journal The Lancet on Jan 31 estimated that there were 75,815 cases of 2019-nCoV infections in Wuhan alone, as of Jan 25.
At the time, official figures reported only 1,297 cases in the whole of China, and 1,320 worldwide.
The Lancet report by a group of Hong Kong University scientists also said the city-wide quarantine imposed by the Chinese government on Wuhan would have a negligible effect in curtailing the spread of the disease to the rest of the country.
Based on an analysis of outbound travel statistics from Wuhan, and the estimated size of the outbreak, it said local epidemics would already taking root in multiple cities outside Wuhan by the time the quarantine took effect on Jan 23.
Meanwhile, the Reuters report said several patients with mild symptoms in Wuhan had claimed to have been turned away from hospitals in the past few weeks due to lack of resources, while others have opted to self-isolate.
"There is no use going to the hospital because there is no treatment," Wuhan resident Wang Meiping, 31, was quoted as saying in a phone interview.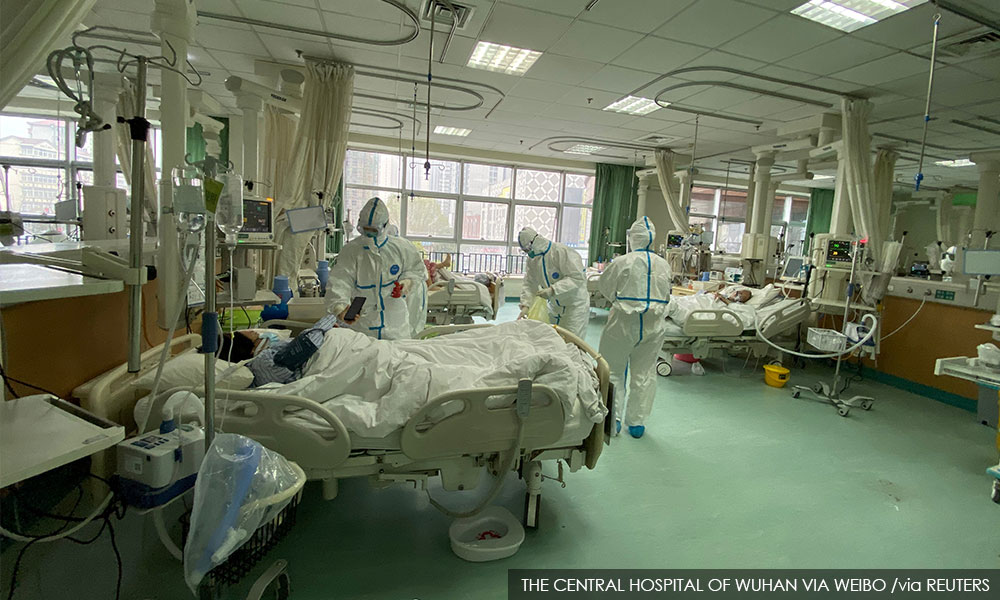 She said she and her sister both believed they have mild cases of the virus after their mother tested positive, but they had not been tested.
University of Toronto epidemiologist David Fishman noted that when the H1N1 influenza outbreak first emerged in 2009, its case fatality rate was estimated at 10 percent.
"They turned out to be incredibly wrong," Reuters quoted him as saying.
"As the denominator is growing in terms of case numbers, and case fatality goes down and down... you start to realise it's everywhere," he said.