ROSMAH TRIAL | Former education minister Mahdzir Khalid told the Kuala Lumpur High Court today that he was pressured into approving a solar power project for schools in Sarawak in 2016.
The pressure allegedly came from then prime minister Najib Abdul Razak, his wife Rosmah Mansor and her aide Rizal Mansor.
In his witness statement which was read out today at Rosmah's corruption trial, Mahdzir said he was approached by Jepak Holdings Sdn Bhd's managing director Saidi Abang Samsudin in 2015 with a proposal to replace the diesel generators used by 369 schools in rural Sarawak with a hybrid solar power system.
"I rejected Saidi's proposal at the time because the Education Ministry was tied to existing service contracts. I also had doubts about Jepak's ability to implement the hybrid solar project," said Mahdzir.
Following this, Mahdzir said he received a written instruction from Najib on Dec 16, 2015, to approve the project sought by Jepak.
Najib, said Mahdzir, had written a note on a letter from Jepak Holdings to the Prime Minister's Office, which read: "Bersetuju dilaksanakan sistem baru ini dan batalkan sistem lama". (I agree that this new system be implemented and the old one cancelled).
Following this, Mahdzir said he ordered the Education Ministry to form a technical team to assess if Jepak could do the job.
Mahdzir said Saidi became impatient with the process. He said he regularly received calls and visits from Saidi between December 2015 and May 2016, with the latter demanding that the approval process be expedited.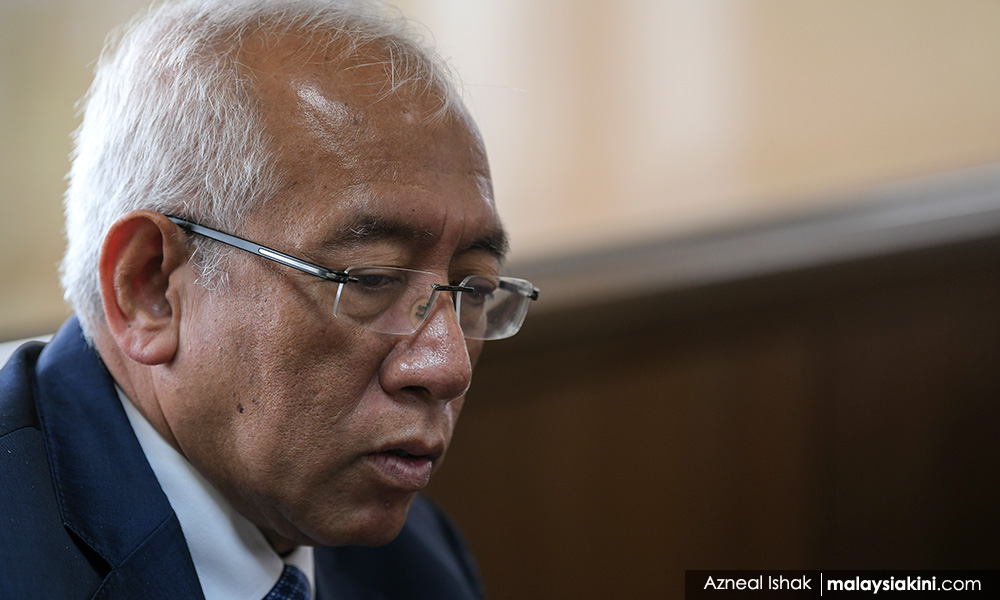 Mahdzir said he did not entertain the requests because the matter had to go through due process.
When the technical team completed the study, Mahdzir said he was presented with three options. The ex-minister testified that he chose the option to allow Jepak to undertake a small-scale pilot project.
In early June 2016, Mahdzir said he received a call from Rizal enquiring about the decision to only go with the pilot project although Najib had wanted all the diesel generators replaced.
"Rizal also told me that Najib had made a decision and ma'am (Rosmah) knows about the hybrid solar project. He asked me why I was setting other conditions.
"I told him that my decision was based on the rules and (recommendations of) the technical committee. "I know 'ma'am' referred to Rosmah. I know Rizal called on behalf of Rosmah. Rosmah is Najib's wife," said Mahdzir.
Mahdzir said he received a letter from the Prime Minister's Office on June 7, 2016. The letter and another document was delivered to his home by Saidi.
He said one of the documents contained a handwritten instruction by Najib which read: "Sila laksanakan seperti minit saya dulu". (Please execute what was minuted by me before).
This note, said Mahdzir, was a form of pressure meant to convince him to accede to Jepak Holdings' request.
"When Saidi handed the documents to me at my house, I asked him who exactly was behind the hybrid solar project. Saidi replied that Rosmah, Rizal and one 'Dato Aazmey' from Pekan Umno were his 'team'.
"He said he needed their intervention because the Education Ministry and I acted too slowly in giving the hybrid solar project to Jepak," he said.
Following this, Mahdzir wrote a note on the letter from the Prime Minister's Office instructing the ministry's secretary-general to implement the project as instructed by the prime minister.
Mahdzir testified that he had advised Najib sometime in June 2016 to not award the project through direct negotiation and instead call for a tender. This advice was not heeded.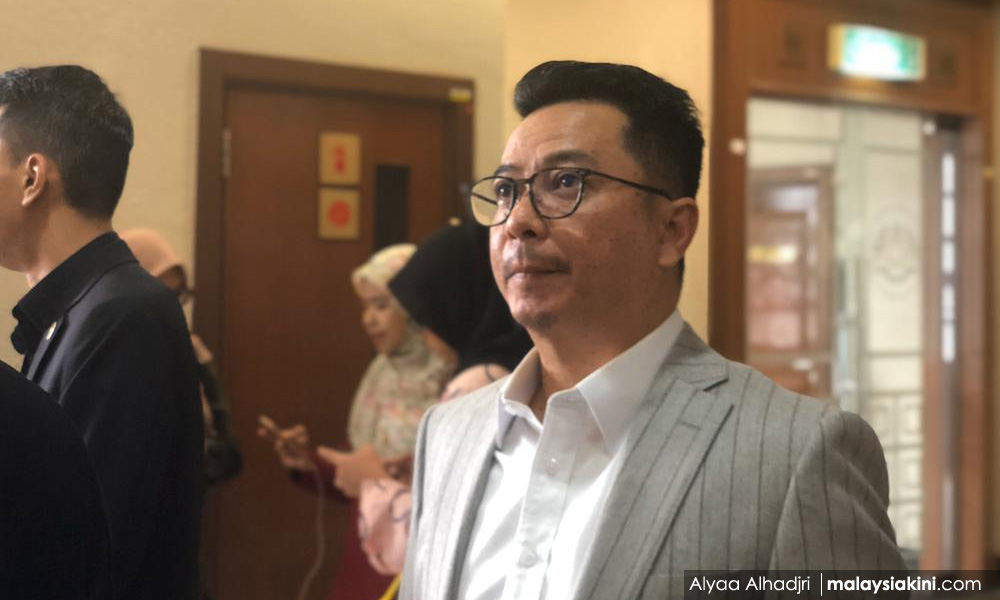 At a party held at the prime minister's official residence on June 23, 2016, Mahdzir said he came across Rosmah. This, said the witness, was when Rosmah indicated she had an interest in the project.
"When I bid goodbye, she told me something to the effect of 'You tengok la projek solar Cikgu Aazmey. Cepatkan sikit.' (Take a look at Cikgu Aazmey's solar project. Expedite it a bit).
"What I understood from Rosmah's message was that it was an instruction to expedite the approval of the project for Jepak," said Mahdzir.
Mahdzir testified that he had to take this instruction seriously because Rosmah was influential and had authority.
By August, said Mahdzir, the Education Ministry had already gotten word from the Finance Ministry that the request to appoint Jepak Holdings for the project had been approved but there were procedural hurdles before an award letter could be issued.
In September, Mahdzir said he was paid another visit by Saidi and a business partner requesting that the process be expedited.
"I was also contacted by Rizal, who asked me to expedite the (process) [...] I told Rizal that the administrative matters were being handled by the ministry and I could not intervene.
"I believe Rizal called on Rosmah's behalf because Rizal mentioned 'ma'am' while requesting that I expedite the papers to the Finance Ministry," he said.
In November, Mahdzir said he received a letter from the Prime Minister's Office with correspondence from Jepak Holdings containing Najib's handwritten note stating: "Sila keluarkan SST untuk projek berdasarkan surat Jepak Holdings dengan segera". (Please issue the letter of award for the project based on the letter by Jepak Holdings immediately).