Susanna Liew, the wife of missing pastor Raymond Koh, is suing the government and 12 other defendants in a bid to compel them to identify and reveal the pastor's whereabouts.
In the statement last night, Liew said she has no alternative but to turn to the courts to seek the truth as to what happened to her husband.
"We have no alternative but to turn to the last bastion of justice and truth, our judiciary.
"Only time will tell whether the truth will prevail and all those who perpetrated this heinous act against a citizen of Malaysia will be brought to account for the unlawful acts.
"Please pray with us for justice to be done as this matter is now in the hands of the judiciary," Liew said in a statement last night.
The couple's daughter, Esther, told Malaysiakini last night that the suit was filed in the High Court in Kuala Lumpur on Tuesday.
Among others, the suit names the government of Malaysia, the Inspector-General of Police, former IGPs Khalid Abu Bakar and Mohamad Fuzi Harun and various police officers as defendants.
Also named in the suit was the former Special Branch contract worker Saiful Bahari Abdul Aziz, whose gold-coloured Toyota Vios was linked to the disappearances of Koh (below, left) and another missing person, activist Amri Che Mat (on right).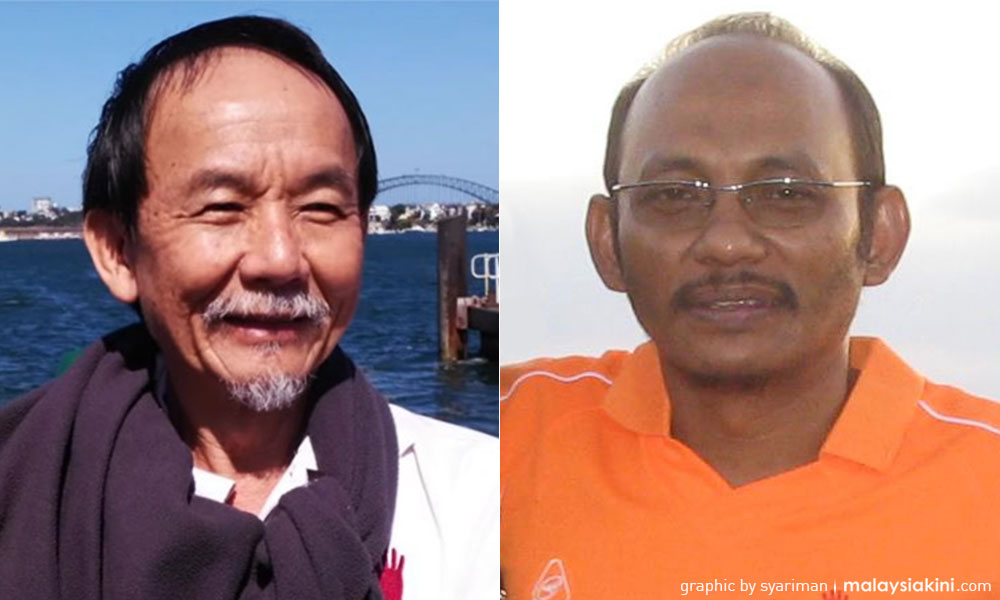 Koh and Liew are listed as plaintiffs.
The suit claimed that the rights of the plaintiffs had been breached through Koh's abduction, the failure to account for his whereabouts, negligence, and/or malfeasance in public office.
As relief, the plaintiffs are seeking a court order to compel the defendants to identify and disclose Koh's whereabouts.
In addition, they want the police to be instructed to arrest Saiful Bahari, who is at large, and have him brought to court to give sworn testimony on his and his vehicle's involvement in Koh's abduction.
They are also seeking a court declaration that the constitutional rights of the plaintiffs have been breached, general and exemplary damages, costs, interests, and any other relief the court may see fit.
Koh was abducted from his car in Petaling Jaya on Feb 13, 2017, while Amri was abducted sometime around midnight Nov 24, 2016.
A Suhakam inquiry has found that on balance of probabilities, the duo's disappearances were perpetrated by members of the Special Branch from the police headquarters at Bukit Aman.
In November last year, Amri's wife Norhayati filed a suit against 21 defendants in relation to her husband's disappearance, including some of the same defendants named in Liew's suit.