CORONAVIRUS | A US woman who was on board the "wandering cruise ship" which gained international attention has become the 22nd Covid-19 case in Malaysia.
The Netherlands-registered MS Westerdam cruise ship (above) was denied docking by Japan, Taiwan, Guam, the Phillippines and Thailand before it was finally allowed to dock in Cambodia on Friday.
Cambodian health authorities had reported that none of the passengers was infected with Covid-19 before allowing them to disembark after tests were conducted on a sample of 20 people. The ship had 1,544 passengers and 802 crew members.
However, Malaysian health authorities have found that one of the passengers, who subsequently travelled to Malaysia, is infected with Covid-19.
The 83-year-old woman was among the 145 people who had flown from Sihanoukville International Airport, Cambodia to Malaysia yesterday.
Health Ministry director-general Dr Noor Hisham Abdullah said screening by Malaysian authorities had found two of the 145 passengers had symptoms of the novel coronavirus upon arrival at the Kuala Lumpur International Airport (KLIA) and tests were subsequently conducted on them.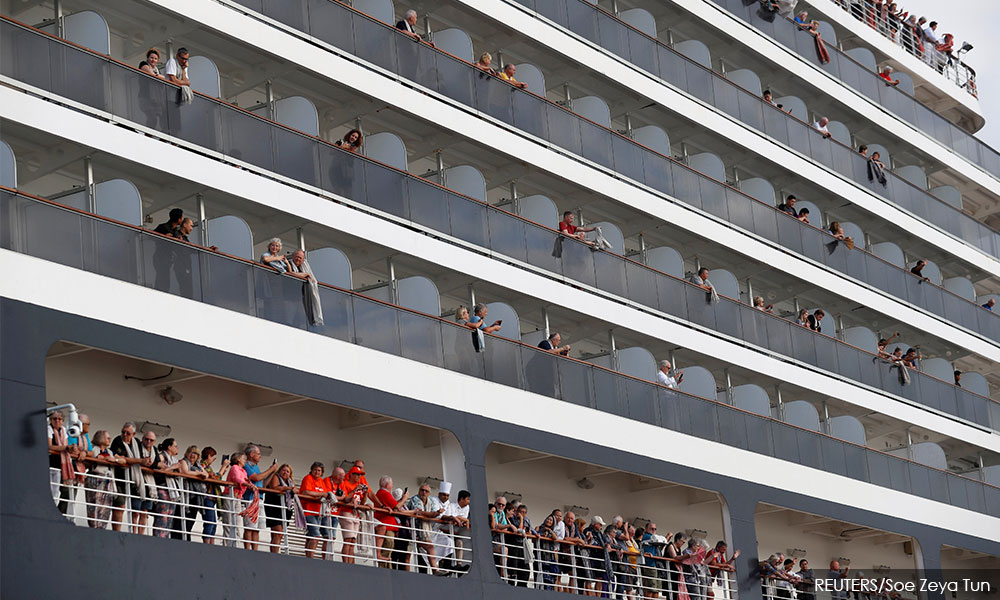 "Screening tests for the Covid-19 was conducted by the Institute for Medical Research (IMR) and (the woman) was confirmed to be positive on Feb 15 (today).
"She is now in stable condition and is being treated at the isolation ward at the Sungai Buloh hospital," he said.
He added the woman's 85-year-old husband who had similar symptoms tested negative for the virus.
"However, the husband is still undergoing treatment and observation at the Sungai Buloh hospital for his symptoms," he said.
Earlier today, US President Donald Trump had thanked Combodia for allowing the MS Westerdam to dock.
The cruise ship, owned by Seattle-based Holland America Line, had departed Hong Kong on Feb 1. It was supposed to end its 14-day East Asia cruise in Shanghai, China.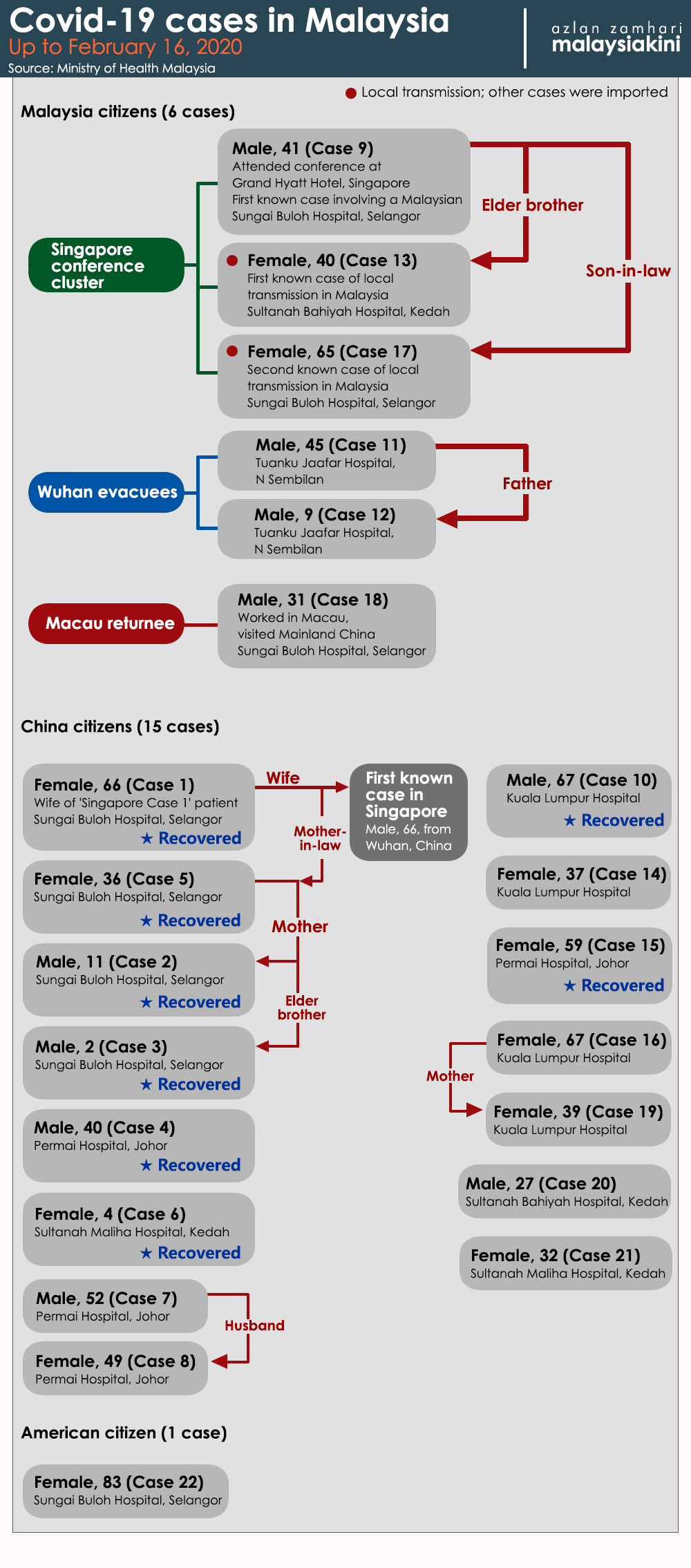 Amid the Covid-19 outbreak, the cruise had switched its disembarkation point to Yokohama, Japan, but was denied entry on arrival. It subsequently tried to dock at several other countries but was also denied.
China has locked down several cities amid the Covid-19 pandemic that has been declared a global emergency by the World Health Organisation.
The virus, which first broke out in Wuhan, China, has infected 67,904 people to date with 1,527 deaths.
In Malaysia, of the 22 cases, seven patients have been successfully treated and discharged. No deaths have been reported to date.
At an estimated fatality rate of two percent, the Covid-19 is less deadly than the Severe Acute Respiratory Syndrome (Sars) which infected 8,098 people and killed 774 people in 17 countries between 2002 and 2003, representing a fatality rate of around 9.6 percent.
However, the Covid-19 is more infectious than Sars and this has contributed to more total deaths.