MP SPEAKS | Why are the Kelantan exco Mercedes and "bonus" issues so heated? It really goes beyond politics.
The PAS-led Kelantan state government recently purchased 14 Mercedes-Benz official cars. The one for the use of Menteri Besar Ahmad Yakob cost more than RM600,000 on the market.
There were also reports that the Kelantan exco received a "bonus" of RM50,000 each. As far as I am aware, the state government has not denied or clarified the amounts paid, with some simply stating that it would be spent on the people's welfare.
In contrast, in January 2020 it was announced that 6,000 public officials from the state would get an RM500 bonus each, on top of another RM500 announced previously - RM1,000 in total.
Holders of what the state government characterised as "political" appointments like penghulus and al-Quran teachers would get RM250 each.
It is undeniable that there is a lot to admire about Kelantan and its potential is boundless.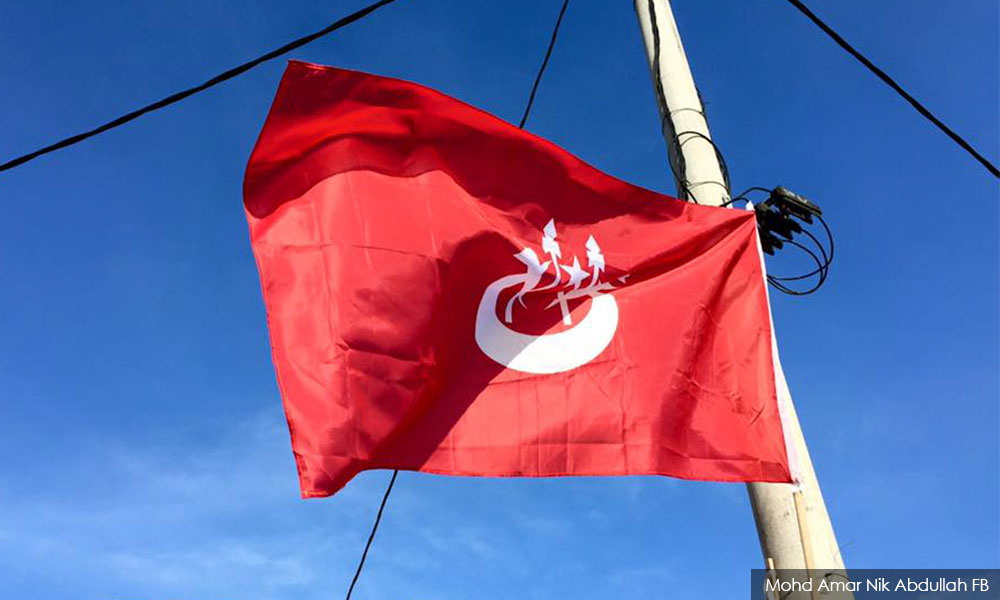 While it is known for its religiosity - it has been called "Serambi Mekah" (Mecca's veranda) - and its strong, unique Malay identity, this has not prevented itself from developing its own multiracialism. Indeed, the Chinese-, Indian- and Siamese-Kelantanese are fiercely proud of their state.
Most Kelantanese, including the non-Muslims, were touched by the simple, sincere and open leadership of previous MB Nik Aziz Nik Mat.
The people of Kelantan have made their mark on Malaysian public life, both in the corporate and public spheres. More significantly, the women of the state have traditionally carved a name for themselves in business and other fields.
Still, there's no denying the developmental and economic challenges facing Kelantan.
The state's GDP growth averages around 2.6% compared to 4.7% nationally. If we take inflation into account, the state's economy has hardly grown.
It is the poorest state in Peninsula Malaysia. Kelantan has the highest proportion of citizens in poverty in Malaysia at 11.6% compared to the national average of 3%. Of this 11.6%, 2% are in absolute poverty.
Unemployment in the state is 4% compared with the 3.3% national average.
Youth unemployment is 9.7% compared versus 7.3% nationally.
Kelantan's median income is RM3,079 compared to RM6,958 nationally - this is the lowest of all the states, behind Sabah and Sarawak. If the B40 (bottom 40% income group) households are classified as those with less than RM3,000 in median income, 90% of Kelantan's households are in that group.
Defenders of the PAS state government will argue that it was due to its being side-lined by successive Barisan Nasional-led federal administrations since the Islamist party regained control of Kelantan in 1990.
There's some merit to this argument, but times have changed. Pakatan Harapan isn't the BN, whether in Kelantan or nationally.
While a lot of the suffering that the people of Kelantan had faced was due to the political feud between PAS and Umno, the former's actions and failed policies have arguably contributed to this.
Since taking office in 2018, the Harapan government has been extremely accommodating to PAS-ruled Kelantan.
In 2019, Kelantan ended its lawsuit against the federal government and Petronas over the oil royalty issue.
And whatever you want to call it - "royalties" or "compassionate payments" - the fact is that some RM15.7 million was paid by the federal government to Kelantan last year.
Kelantan received an advance of RM100 million in the form of federal government loans to cover operating costs, including salaries for the state civil servants.
Additionally, a RM400 million one-off payment was also given to the state by the federal government last year.
And anyway, Kelantan was supposed to get RM1.5 billion for development under the 2020 Budget.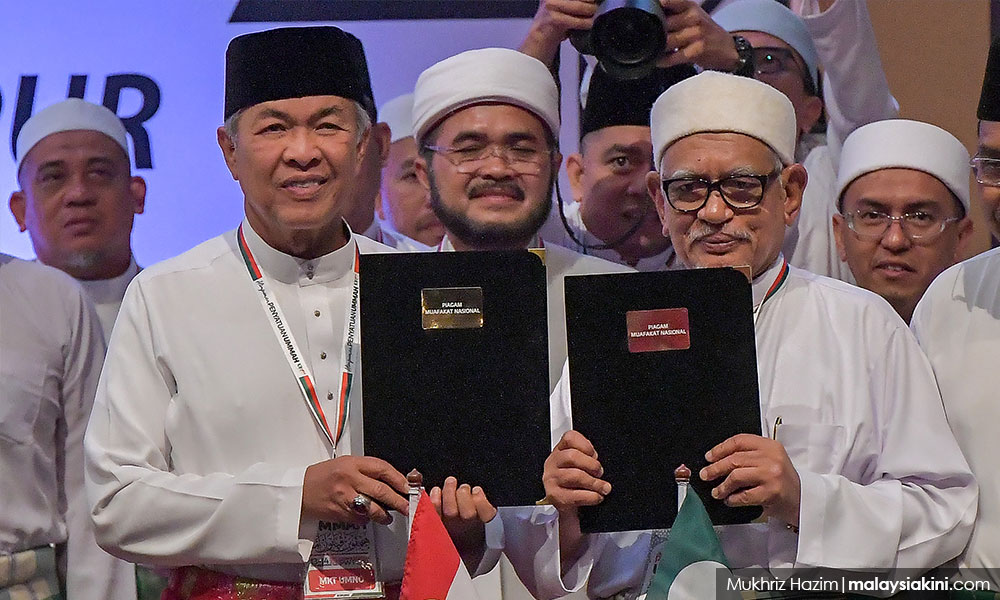 PAS cannot blame political obstructionism anymore. If the so-called "Muafakat Nasional" alliance with Umno is real, then it has virtual supermajorities both in the Kelantan and Terengganu state legislatures.
But what has PAS done in light of the favourable political scenario it currently enjoys? What has it done with the astronomical sums that have been paid to Kelantan?
Yes, Kelantan has reported that it is using the RM400 million allocation for things like affordable housing and clean water.
But the luxurious official cars and exco bonuses are jarring in light of the dire economic situation in the state.
As any government, they are spending the money as a trust from the rakyat.
The rakyat has a right to question whether the monies are being used wisely.
To cite just the Mercedes issue, no one is expecting the MB and excos to use Perodua Viva as commented by Deputy MB Nik Amar Nik Abdullah. But let's compare with other state governments.
The 2018 E300 class used by the PAS Terengganu MB reportedly costs RM350,000 on the market. Terengganu has far more resources due to the size of the oil and gas resources.
In Negeri Sembilan (Harapan) and Perlis (BN), they use 2013 Honda Accords 2.4 valued at RM170,000 each during purchase.
Two more Harapan states, Perak and Selangor, Malaysia's most industrialised state, use the 2018 Toyota Camry 2.5 costing RM190,000.
So even if we accept the RM250,000-300,000 figure given by PAS Youth, the PAS-ruled states are still paying more for their exco's cars than the states mentioned.
All state governments are able to request for excise and duty exemptions in car purchases, so they too pay below the stated market rate.
Indeed, PAS-led Kelantan seems allergic to good governance practices.
Nik Amar has said that its Kelantan state assemblypersons would prefer to declare their assets directly to the MACC rather than publicly. He also noted that the state's excos declare their assets directly to the MB.
The latter practice was the norm under the BN era and as we know, contributed to perceptions that corruption and abuse were out of control.
All 18 PAS MPs also refused to declare their assets publicly as required by Parliament.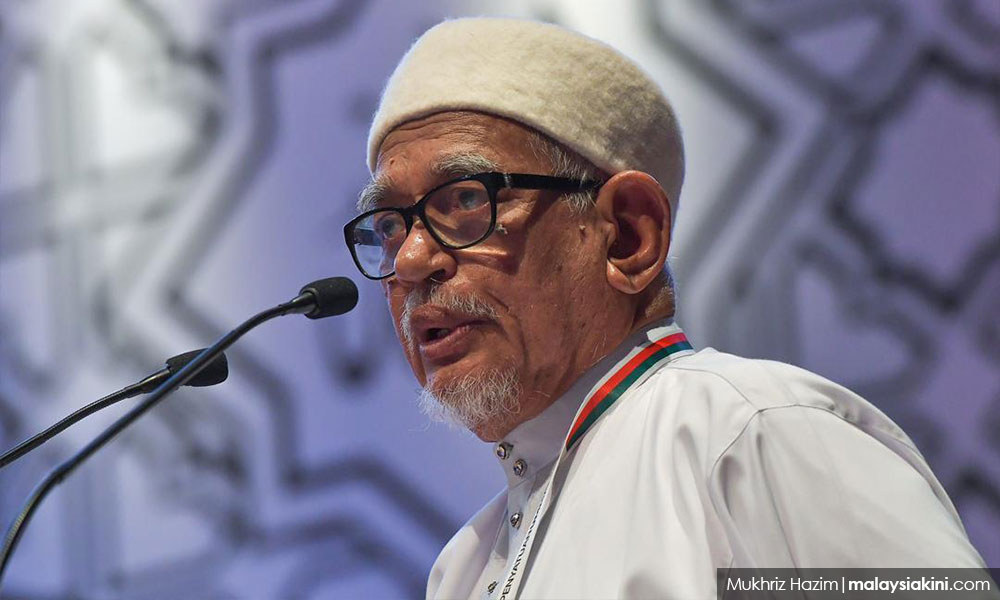 Yet in the 2012 PAS Muktamar, PAS president Abdul Hadi Awang (photo) openly endorsed the proposal by their youth wing for party candidates to publicly declare their assets to avoid the excesses of Umno leaders.
PAS excos in Selangor from 2008-2018 publicly declared their assets as instructed by the state government.
PAS members and voters, especially in Kelantan, have a right to question their leadership over their behaviour.
Every reasonable assistance has been accorded to them, but the state is still not the powerhouse that it ought to be.
Again, what has been done with the virtual "blessings" that have been showered upon them post GE-14?
What are its plans for the future of Kelantan?
They go on and on about Pakatan Harapan's alleged failure to fulfil its manifesto, conveniently ignoring its own shortcomings.
Instead, PAS prefers to play political games, including its so-called "motion of confidence" gambit and damaging national harmony through racial politics.
Is it doing right by the people of Kelantan?
Can it be trusted with power in other states or the federal level?
Two things are clear, numbers don't lie. Politicians, as public servants are answerable for the trust given to them.
---
NIK NAZMI NIK AHMAD is MP for Setiawangsa, PKR central leadership council member and PKR chief organising secretary.
The views expressed here are those of the author/contributor and do not necessarily represent the views of Malaysiakini.