PKR president Anwar Ibrahim has described the current political manoeuvring involving his deputy Azmin Ali, Bersatu, Umno, PAS, GPS and Warisan as a betrayal.
He conceded that efforts are underway to form a new government and believes it will materialise as soon as tomorrow.
"We are shocked by the developments - it is a betrayal as there was a promise (to hand over power to him).
"As there are changes (in government), I expect it will happen soon, perhaps tomorrow.
"Even though there is no announcement tonight but from my information, the effort is ongoing," he told friends visiting his residence in Bukit Segambut for weekly prayers tonight.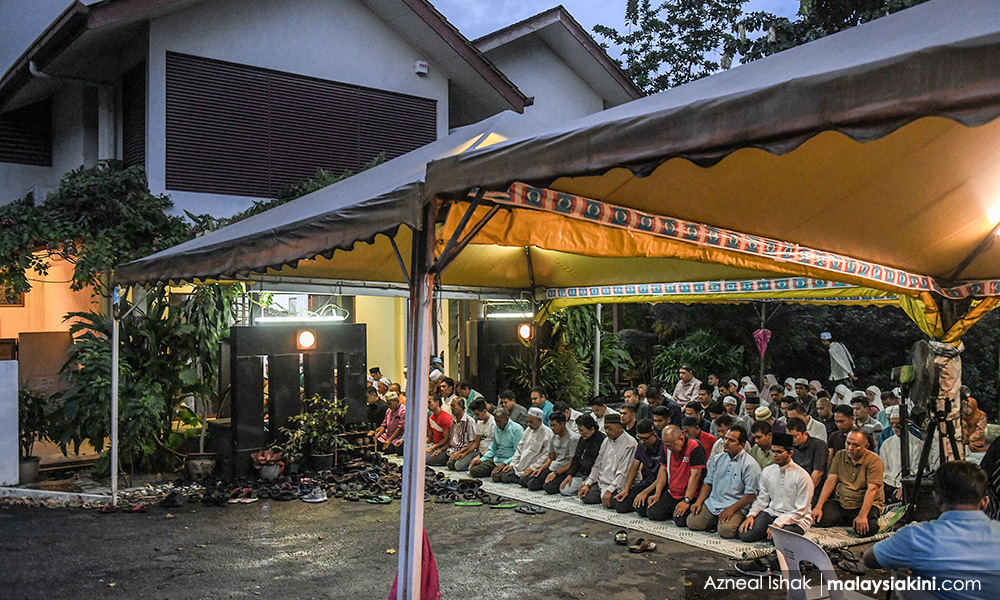 There has been a flurry of movements since this morning, starting with PKR MPs aligned to Azmin's faction gathering at the Sheraton Hotel in Petaling Jaya while Bersatu leaders met at their headquarters just 1km away.
At the Ritz Carlton Hotel in Kuala Lumpur, GPS leaders led by its chief Abang Johari Openg had started gathering since afternoon and was later joined by Warisan president Mohd Shafie Apdal.
Then, Umno leaders, who were having a retreat with PAS in Janda Baik, Pahang this morning began rushing back to the Umno headquarters at the Putra World Trade Centre in Kuala Lumpur this evening.
It is believed that Azmin, Shafie, Bersatu president Muhyiddin Yassin, Umno president Ahmad Zahid Hamidi, GPS president Abang Johari Openg and PAS president Abdul Hadi Awang had an audience with the Yang di-Pertuan Agong at Istana Negara in Kuala Lumpur later in the day.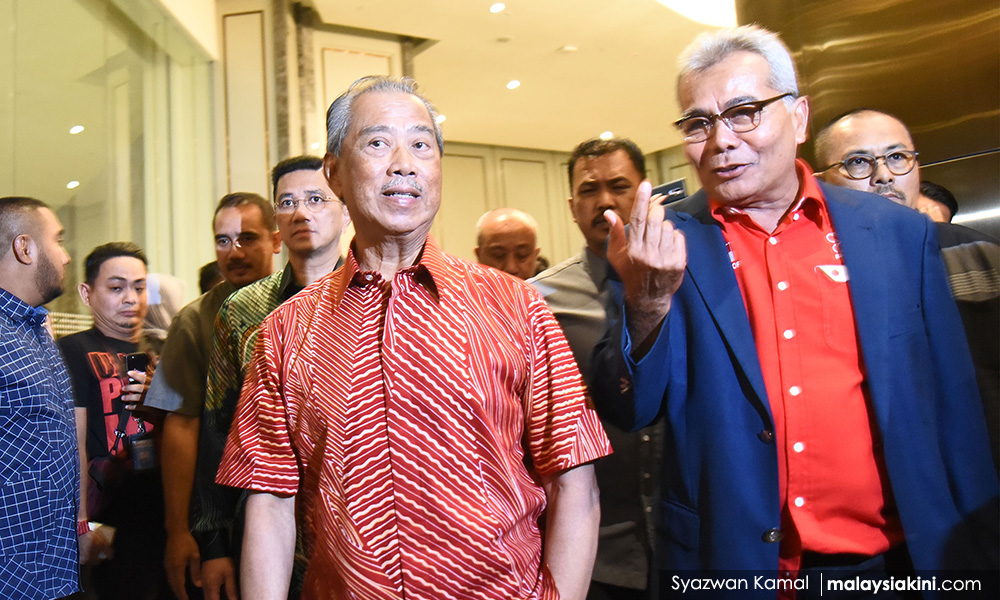 It is unclear what was the outcome of the meeting but the leaders decided not to make an announcement tonight.
However, MPs from all the parties involved had gathered at the Sheraton Hotel in Petaling Jaya for a closed-door dinner.
They left by 10pm but remained tight-lipped, without an announcement.
However, some who did speak, including Umno secretary-general Annuar Musa, declared Pakatan Harapan's imminent death.
The latest development comes just 48 hours after the Pakatan Harapan presidential council met to iron out the details on the transition of power between Prime Minister Dr Mahathir Mohamad and Anwar.
Following the meeting, Mahathir reiterated that he would step down after the Asia Pacific Economic Cooperation (Apec) summit in November and that Harapan has decided to allow him to decide on the date.