COMMENT | In a few days' time, it will be the fourth anniversary of the Citizens' Declaration, a momentous document that presaged a revolution in Malaysian politics.
Four years is normally the cycle of an elected government; in the case of the Citizens' Declaration, the fourth year from its launch may well turn to be its death knell.
Launched on March 4, 2016, the declaration will go down in Malaysian history as a blue riband letter because of the content and cast of characters involved in its proclamation.
Allies and former adversaries came together to endorse the document and moved with all deliberate speed to pool their strengths to see to its fulfilment.
For the way it brought disparate elements of civil society together, March 4, 2016, was an exhilarating start to a supposedly new era in Malaysian history.
Indeed the Citizens' Declaration was revolutionary in who initiated it; who it caused to draw into its magnetic field; what it promised to deliver to supporters; and, finally, in how it culminated, just two years later, in the upending of a regime that appeared to go on forever.
The document was the-then Malaysian opposition's emancipation proclamation and bill of rights, phrases with at least a three-century resonance in humankind's experiment with self-government.
Subscription to them meant that the-then opposition was pledging to set itself free from the racial and religious blinkers that have dogged Malaysian politics and was acknowledging that the citizenry enjoyed rights that must not be retracted by legislative or executive fiat.
One would not associate these understandings of what democratic governance ought to be with the man who initiated the Citizens' Declaration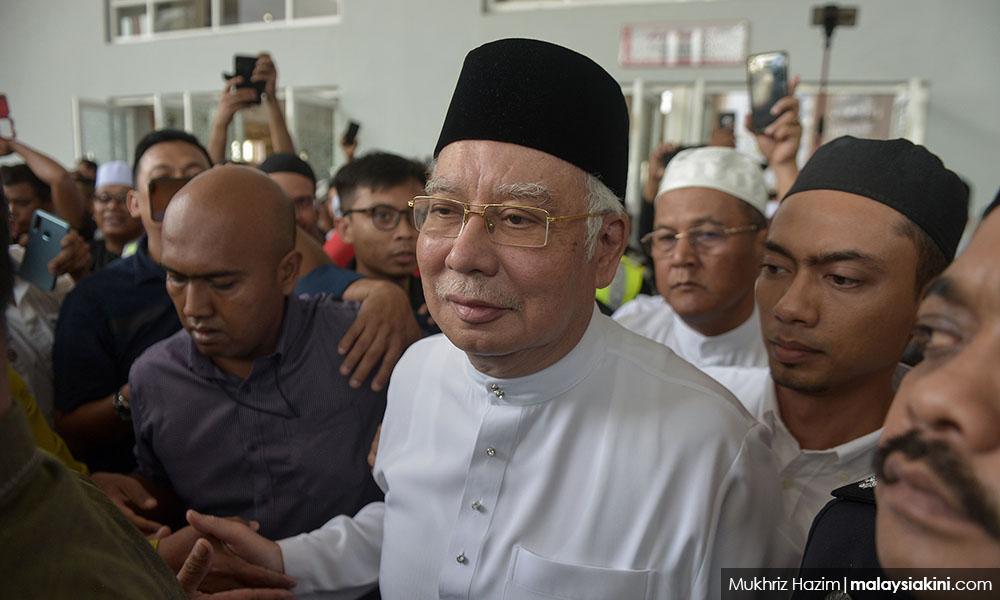 But Dr Mahathir Mohamad is a leader of such chameleon instincts. He can shift his persona to suit his purpose, which was the removal of the ruling regime of Najib Razak, then embroiled in a gigantic financial scandal.
Mahathir was authoritarian during his first stint as prime minister of the country (1981-2003); with the Citizens' Declaration he pledged to lead liberally.
Mahathir's purpose dovetailed nicely with the longstanding opposition's.
The latter was frustrated at having bested the Najib Abdul Razak regime in the popular vote (52 percent to 48 percent) in GE13, but fallen well short in the parliamentary tally.
For GE14, they realistically and gallantly allowed Mahathir to lead the effort to depose the Najib government.
The campaign was successful, history was made, a 61-year corrupt and decadent government was deposed and Mahathir became a hero to people who had hitherto disdained him.
A transformation that appeared heroic
By what he had achieved, and that too in his early 90s, Mahathir verged on greatness in the sense in which the philosopher Isaiah Berlin defined it in a leader: the ability to transform paradox into a platitude.
A former authoritarian shaped to reset the country and his image in liberal hues. The transformation appeared heroic.
Then, in a twist that destroys faith in human nature, Mahathir reverted to his chameleon instincts and furtive style, and engaged in a series of policy moves and acts that recalled the persona of his authoritarian past.
In the last few weeks, his shifty behaviour and caginess, especially on the question of when he is to retire, only served to underscore the perversities of his past.
Now, if the past few weeks' reports of his manoeuvres to form a new government are true, a government in which he will comport with a gallery of rouges whom his Citizens' Declaration had excoriated, he will turn into an ogre.
What, then, remains to be seen is, in a travesty of the revolution his Citizens' Declaration wrought, he represses people who believed and worked to realise it, he would become a ghoul.
It would then be said that the revolution, as many have had in the past, has devoured its own children.
---
TERENCE NETTO has been a journalist for more than four decades.
The views expressed here are those of the author/contributor and do not necessarily represent the views of Malaysiakini.