UPDATED | Embattled Petaling Jaya MP Maria Chin Abdullah attended the meeting of PKR renegade MPs led by deputy president Azmin Ali to voice her objections to the formation of a 'backdoor' government.
"My presence at the Sheraton yesterday was to present my objections to the back door government to the group.
"After that, I left the hotel," she said.
This morning, she reminded the ruling Pakatan Harapan coalition that it was given a mandate by the voters and that any changes to the administration must not go against the will of people.
Maria (above), a former chairperson of electoral reform coalition Bersih 2.0, came under heavy fire from supporters who learnt that she was present at a meeting of PKR leaders led by the party's deputy president Azmin Ali, who appears poised to lead a group of defectors out of the party and renege on the coalition's promise that party president Anwar Ibrahim would be the next premier.
"I won't leave PKR," she told Malaysiakini.
"Pakatan Harapan won GE14 with a mandate to carry out reforms. It is our responsibility as elected representatives from Harapan to honour our promises to uphold the reform agenda, ensure prosperity across all sections of our society and to restore power to its rightful owner: the rakyat," Maria said in a statement this morning.
"Harapan was given this trust by the rakyat on the premise that we are a united coalition of four equal parties plus Warisan, with Dr Mahathir Mohamad as our prime minister and Anwar Ibrahim as his successor."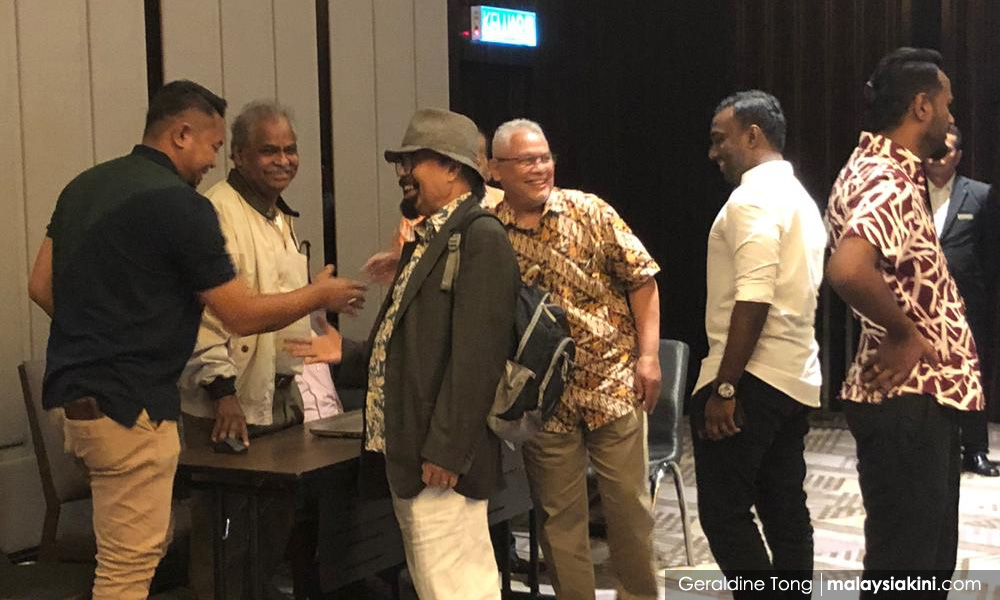 Maria, who was elected as a Harapan-backed independent who subsequently joined PKR, said that the succession plan was reiterated by Mahathir last Friday and echoed by the coalition's leadership.
"The Harapan presidential council put our faith in Dr Mahathir to decide on the succession date. Challenges persist and many reform policies remain to be instituted, such as our vision of economic equality, clean and fair elections and the elimination of corruption from all aspects of our public life.
"It is vital for Harapan to stay firm to our commitment and ideals, to galvanise the grassroots and to rise above these fights over the premiership," she said.
"If reorganising the coalition is necessary, it must only be done by consensus. Harapan's spirit of shared prosperity and realising democratic reforms must be maintained.
"Any other changes must follow the democratic electoral process. Any attempt to do otherwise will go against the will of the people," she said.
"It is imperative for elected representatives to remain committed to focusing on the economy, institutional reform and the everyday challenges facing the rakyat, such as the rising cost of living and the eradication of poverty and to respect the present democratically-elected government and allow it to function fully," Maria added.
An aide to Maria confirmed that she remained opposed to the idea of forming a backdoor government.
Yesterday's flurry of political meetings raised the possibility of a new government as leaders from Bersatu, Azmin's PKR faction, Umno, MCA, MIC and PAS attended a dinner for MPs.