Efforts by some to shore up support for Dr Mahathir Mohamad prove that they are in the wrong, said a group of former PKR leaders led by Azmin Ali.
In a joint statement, the former PKR leaders said that their actions on Sunday were meant to prevent a conspiracy aimed at making Mahathir a "lame duck" by forcing a mid-term transition of power.
They said this would have hurt the confidence of the public and investors in the country's stability and the continuity of government policies aimed at helping the people.
"As such, we strongly deny accusations by those who labelled us as traitors.
"Instead those who strived to unseat a prime minister in the middle of his term are the true traitors because they prioritised their agenda of taking over the premiership over the implementation of policies aimed at healing the economy and uplifting the people's welfare.
"Our efforts were proven to be right, and that side has realised the mistakes they've done. Hence their statement supporting Mahathir to continue being prime minister to the end of this term," they said.
This last remark refers to pledges of support from Amanah and DAP for Mahathir to continue as prime minister. However, their pledge did not mention that it would be until the nonagenarian had served a full term.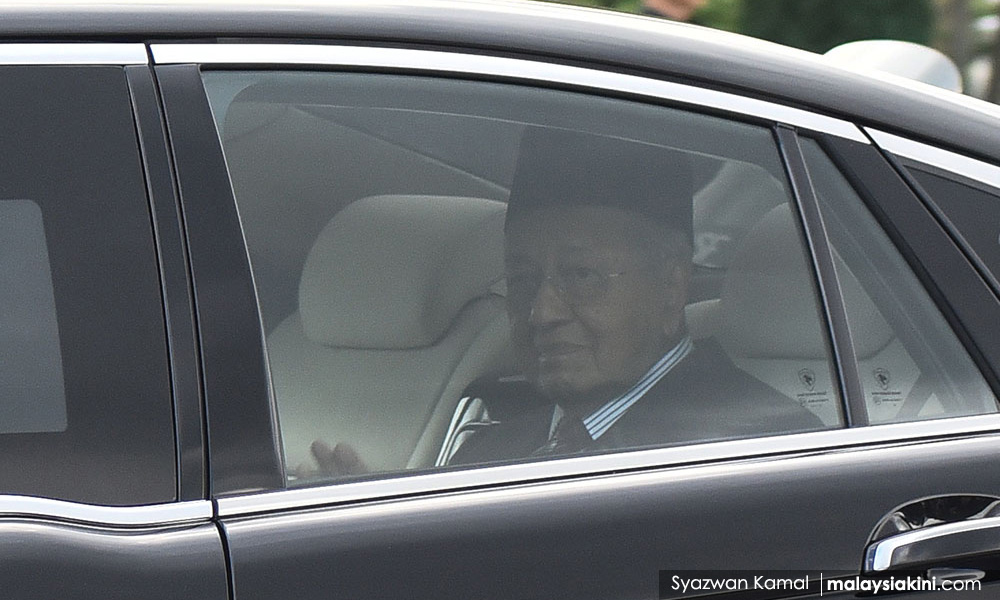 The coup, which began Sunday, and failed to form a government today, had resulted in Mahathir (above) resigning as prime minister and Bersatu chairperson.
He has, however, been appointed the interim prime minister until a new government is sworn in.
The coup attempt had dragged the Bursa Malaysia FBM KLCI down to an 8-year low, closing today at 2.68 percent or 41.14 points lower compared with Friday's close of 1,531.20.
The statement was signed by Azmin, Zuraida Kamaruddin, Saifuddin Abdullah, Baru Bian, Kamaruddin Jaafar, Mansor Othman, Rashid Hasnon, Edmund Santhara, Ali Biju, Willie Mongin, and Jonathan Yasin.
The coup attempt was backed by Bersatu, which has quit Pakatan Harapan, as well as Umno and PAS.
Warisan and GPS also appeared to support the move, with Warisan today vaguely saying that it supported Mahathir.
DAP and PKR claim that Mahathir did not support the coup.