Interim Prime Minister Dr Mahathir Mohamad today unveiled the economic stimulus plan which was supposed to be announced by the previous Pakatan Harapan government but was delayed after the government was abruptly dissolved.
In the announcement, Mahathir unveiled a slew of measures including cash aid and incentives to help the country cushion economic uncertainties due to the threat of the Covid-19 virus that has infected more than 82,000 people worldwide and claimed more than 2,800 lives.
Among the measures are as follow:
1) RM600 one-off payment to taxi drivers, tourist bus drivers, tourist guides and registered trishaw drivers.
2) RM400 special monthly critical allowance for doctors and medical personnel directly involved in containing Covid-19.
3) RM200 for immigration and related frontline staff from February 2020 until the end of the pandemic.
4) Bantuan Sara Hidup (BSH) payment for May 2020 will be moved forward to March 2020.
5) An additional RM100 will be paid to BSH recipients in May 2020 on top of an additional RM50 in the form of e-wallet.
4) RM1,000 personal income tax relief of up to RM1,000 on expenditure related to domestic tourism.
6) Up to RM100 in digital domestic tourism voucher per person for domestic flights, rails and hotel accommodation for all Malaysians.
7) Contributors allowed to reduce minimum Employees Provident Fund (EPF) contribution by four percent (from 11 percent to seven percent) effective April 1 until Dec 31 which can keep up to RM10 billion in consumers' hands.
Mahathir, in his speech, said Malaysia had previously experienced a similar situation during the Severe Acute Respiratory Syndrome (Sars) outbreak which caused the gross domestic product to slowed from 7.1 percent in the third quarter of 2002 to 4.6 percent in the same quarter of the following year.
However, he said as a result of a comprehensive economic stimulus package, Malaysia's economy recovered to 6.5 percent in the fourth quarter of 2003.
"God willing, the 2020 economic stimulus will be as successful," he said.
Mahathir said as a result of the Covid-19 outbreak, the country's gross domestic product is expected to range between 3.2 percent to 4.2 percent.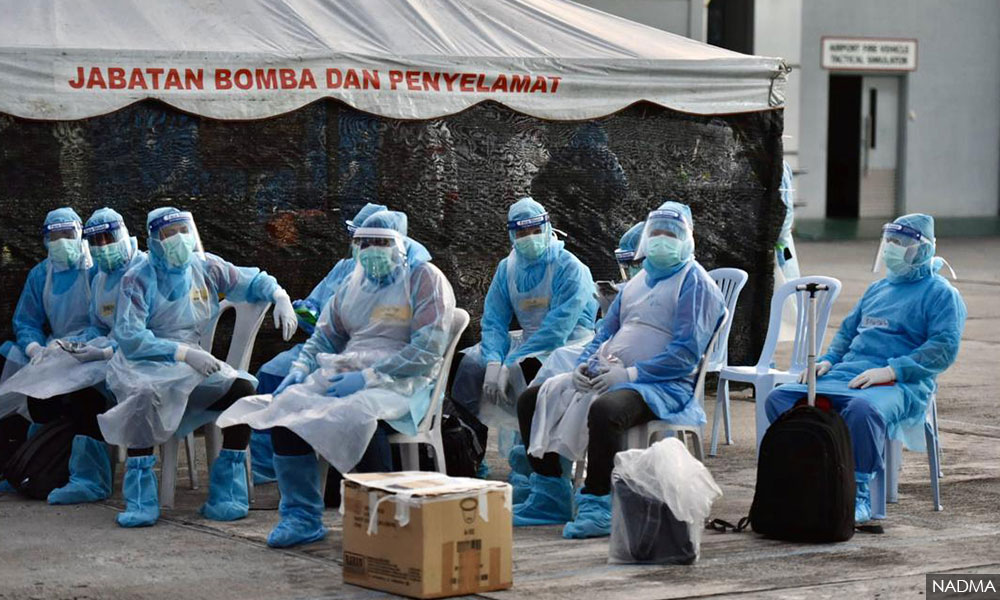 "I believe the economic stimulus package will enable the Malaysian economy to achieve the highest point of the range. In formulating the stimulus package, the government exercised prudence with respect to its fiscal position," he added.
However, Mahathir said as a result of the economic stimulus, Malaysia's fiscal deficit is expected to increase slightly from its target of 3.2 percent of gross domestic product to 3.4 percent.
"The government calls on the rakyat to remain steadfast, brave and diligent in prevailing over the current challenges and emerge even stronger after this episode," he said.
Mahathir also thanked frontliners for their efforts in containing the Covid-19 outbreak which has so far infected 22 people in Malaysia.
"I wish to officially put on record our appreciation to the doctors, nurses, health workers, Immigration and other frontliners protecting Malaysia from the Covid-19 outbreak.
"The Covid-19 outbreak has been well contained with most of those infected have recovered fully," he said.
Other measures of the economic stimulus package are:
1) Deferment of monthly income tax instalment for tourism.
2) Fifteen percent discount in monthly electricity bill for hotels, travel agencies, airlines, shopping malls, convention and exhibition centres.
3) Human Resource Development Fund (HRDF) levy exemption for travel-related companies.
4) Exemption of six percent tax for hotels from March until Aug 2020.
5) RM2 billion special relief facility for small and medium enterprises at 3.75 percent interest by Bank Negara.
6) Malaysia Airport Holdings Berhad will provide rebates on rental for premises at airports as well as landing and parking charges.
7) Up to RM100 million matching grant to HRDF to fund 40,000 employees from the tourism and other affected sectors.
8) RM50 million to subsidise short courses in digital skills and highly skilled courses for 100,000 Malaysians.
9) Employment Insurance Scheme will increase claimable training cost from RM4,000 to RM6,000 for affected sectors plus RM30 daily training allowance for trainees.
10) Guidelines limiting the use of hotels by government agencies will be relaxed.
11) Bank Negara to provide RM1 billion agro-food facility at 3.75 percent interest to promote food production for domestic and export demand.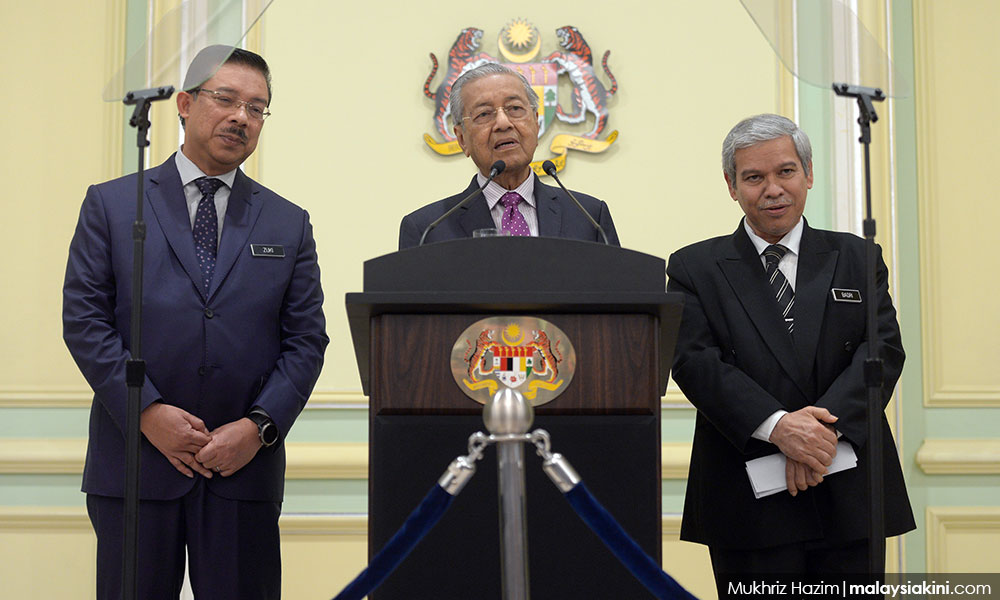 12) RM10 million for Federal Agricultural Marketing Authority (Fama) to provide food storage facilities to help reduce food prices.
13) RM1,000 grants to 10,000 local entrepreneurs to promote the sale of their products on the e-commerce platform.
14) RM20 million to Malaysian Digital Economy Corporation (MDEC) to transform Pusat Internet Desa into an e-commerce hub.
15) Relaxation of financial procedures in 2020 to expedite implementation of projects.
16) Promote quality investment in solar, fibre and Tenaga Nasional Berhad-related projects.
17) Listing fees by Securities Commission and Bursa Malaysia will be waived for a year for companies seeking a listing on the Leap and Ace markets and companies with less than RM500 million in market capitalisation.
18) Bank Negara to provide RM300 million facility for small and medium enterprise automation and digitisation at an interest of 3.75 percent.
19) Accelerated capital allowances over a two year period on expenses incurred on machinery and equipment including ICT.
20) Tax deduction of up to RM300,000 on renovation and refurbishment cost for companies.
21) Import duty and sales tax exemption on importation or local purchase of machinery and equipment used in port operations for three years starting April 1.