Johor could be headed towards a state state assembly showdown reminiscent of what transpired in Perak more than a decade ago.
The Pakatan Harapan state government collapsed after Sultan Ibrahim Sultan Iskandar interviewed 54 out of 56 assemblypersons and was satisfied that 28 of them supported a new coalition of Bersatu, BN and PAS.
Johor BN chief Hasni Mohammad was subsequently sworn in as the new menteri besar this evening replacing Bersatu's Dr Sahruddin Jamal.
At a press conference after taking his oath of office, Hasni said the new state government was formed by the sultan in accordance with the state constitution.
"This is not a backdoor government," he said, stressing that the outcome was the result of the Harapan coalition imploding.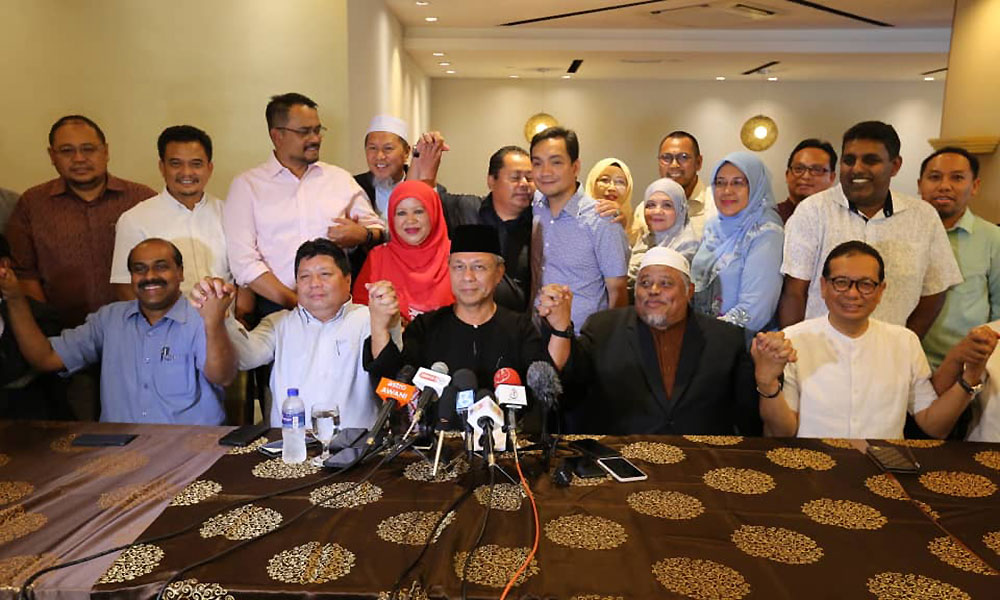 A recording of the press conference was obtained by Malaysiakini.
State Bersatu chief Mazlan Bujang (photo, seated second from left), who until this morning, said he had yet to decide which side to support was by Hasni's side at the press conference.
Mazlan was one of two assemblypersons not present to meet the sultan on Wednesday, the other being Amanah deputy president Salahuddin Ayub who was in Kuala Lumpur to meet the Yang di-Pertuan Agong.
It is alleged that PKR's Pemanis assemblyperson Dr Chong Fat Full had backed the new coalition as well during Wednesday's meeting with the ruler.
However, yesterday Chong (photo, seated second from right) declared he was with Harapan and was present when 28 Harapan lawmakers gathered last night to challenge the new coalition's majority.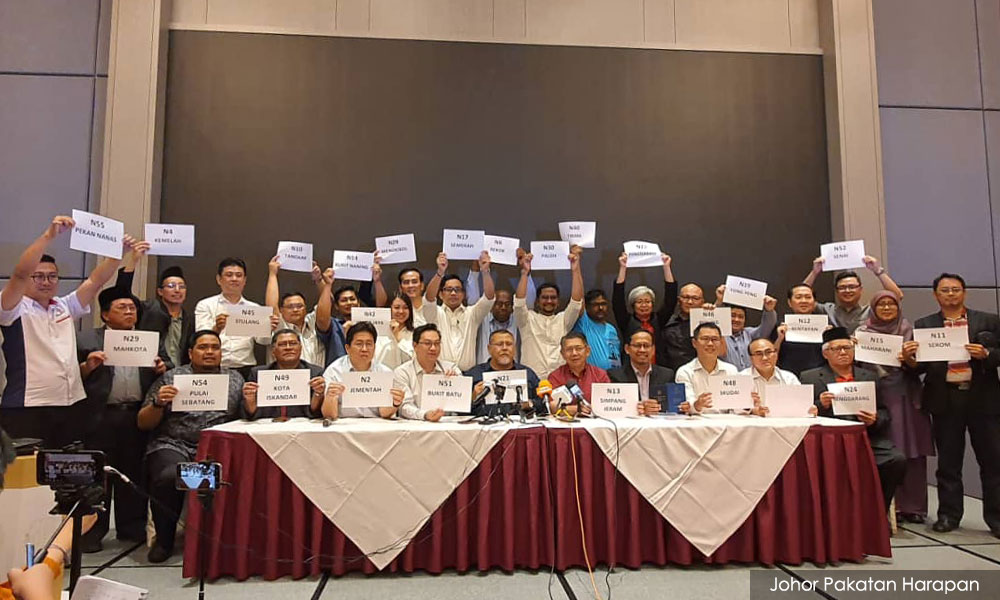 Hasni, however, said at his press conference this evening that the new coalition would have a majority in the state assembly.
"We have a few assemblypersons... we will make up the numbers," he added.
Hasni said he would be presenting Sultan Ibrahim with an exco line-up within a week and that this would reflect the racial composition of Johor.
While Johor BN has two Indian representatives from MIC, the new coalition does not have a Chinese state assemblyperson. The Johor constitution states that an exco member must be a member of the state assembly.
When contacted, Salahuddin, who is the Simpang Jeram assemblyperson, said Harapan has rules and procedures that it can test in the state assembly to determine which faction has the majority.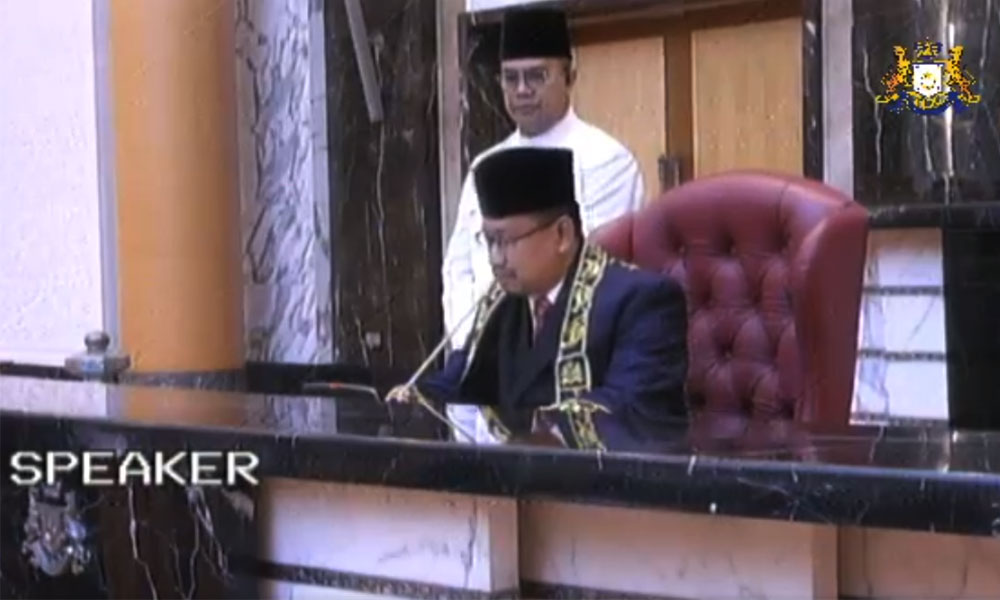 Incumbent speaker Suhaizan Kaiat from Amanah echoed this, saying the menteri besar can be challenged in the assembly.
"We will see if there is a need to have a special sitting," he told Malaysiakini.
Asked if there could be a repeat of the 2009 Perak crisis, where there was a standoff in the state assembly resulting in the then-Pakatan Rakyat speaker being dragged out, he replied: "Anything can happen."
Suhaizan, who is not an assemblyperson, also said that as speaker, he can cast a deciding vote should there be 28-28 deadlock in the assembly.
The state assembly was scheduled to sit on March 5, but said that in the event of a change of government, it would be postponed.