PKR's Subang MP Wong Chen said the new government that interim prime minister Dr Mahathir Mohamad plans to form will be a Pakatan Harapan 2.0 government and not a unity government the latter had initially envisioned.
"The prospect of an Azmin/Umno/PAS (government) is so unthinkable, that senses returned to all to try and salvage the Pakatan Harapan government.
"An Azmin/UMNO/PAS government would have set reforms back and caused an outflow of domestic investments and stall all foreign direct investments.
"So what we have now is not a unity government but a return of a Pakatan Harapan 2.0 government," he said in a Facebook post.
In the interim, he said Bersatu is sorting out its internal affairs. He adds that GPS' position is also not yet clear.
Mahathir, who is the Bersatu chairperson, is in conflict with Bersatu president Muhyiddin Yassin who wants to form a new government with Umno. Mahathir is vehemently opposed to this.
Muhyiddin was yesterday on the verge of forming the government after securing the support of PKR defectors led by Gombak MP Azmin Ali, BN, PAS and GPS.
Mahathir today struck a deal with Harapan for him to form the new government. Sources told Malaysiakini that Warisan will likely also side with Mahathir.
"In the halls, insiders are acknowledging that PKR president Anwar Ibrahim volunteered to not join the cabinet and to make way for Mahathir as prime minister, in order to keep Harapan 2.0 alive.
"There is now finally a strong chance to form a government, after a week of political chaos," he said.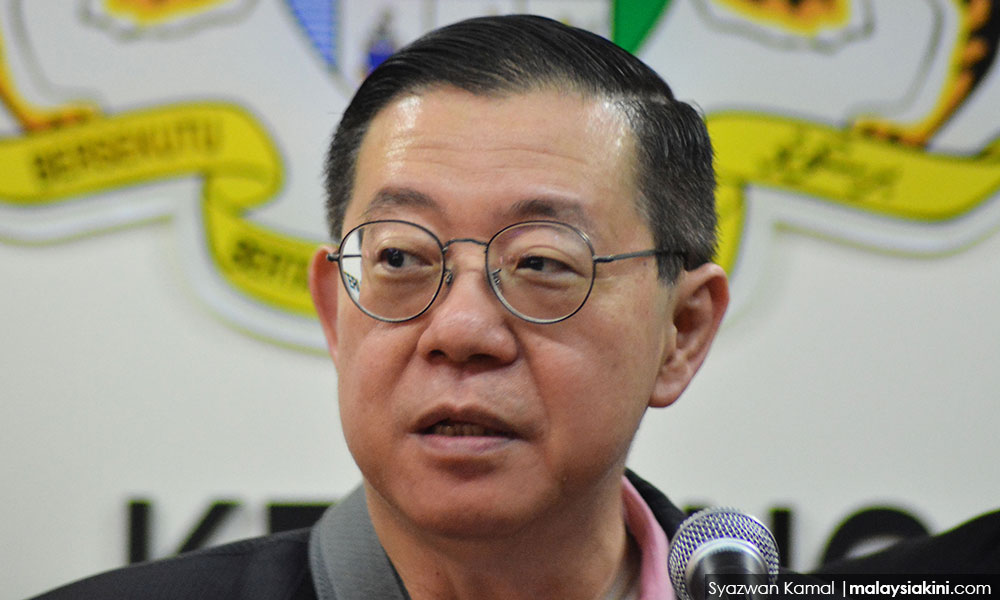 Earlier, DAP secretary-general Lim Guan Eng (above) had also told Malaysiakini that the new government Mahathir will form will be a Harapan government but did not elaborate.
Malaysia has been without a government for six days after an attempted coup led by Muhyiddin, Azmin and their allies last Sunday.
They had hoped to form the Perikatan Nasional coalition with Mahathir still as prime minister but Mahathir refused and resigned as prime minister.
Harapan had on Tuesday lobbied for Mahathir to restore the Harapan government but decided later decided to nominate Anwar as prime minister after Mahathir declined and wanted to form a unity government that did not follow party lines.
Taking advantage of the deadlock, proponents of Perikatan Nasional had tried to restore the original plan with Muhyiddin as prime minister.
But Mahathir's deal with Harapan means he is now the frontrunner to become the next prime minister.