Interim Prime Minister Dr Mahathir Mohamad has published a list of 115 MPs that are supporting him.
Mahathir (above) says he has written a letter and sent it to the Yang Di-Pertuan Agong.
"I hope the Yang Di-Pertuan Agong will accept my letter and explanation," he said.
The original list did not include PKR's Hulu Selangor MP June Leow and was rectified at 11.50pm.
Among the notable signees are Keningau MP Jeffrey Kitingan and Richard Riot (Serian) who are listed under PKR, Gabungan Bersatu Sabah's Maximus Ongkili (Kota Marudu), independents Baru Bian (Selangau), Syed Abu Hussin Hafiz Syed Abdul Fasal (Bukit Gantang), and Masir Kujat (Sri Aman).
However, Masir and Syed Abu Hussin have denied backing Mahathir.
The latest full list is as follows
Mahathir says the support was manifested through statutory declarations, as well as official letters from party leaders.
The list also includes six Bersatu MPs namely Mahathir (Langkawi), Jerlun MP Mukhriz Mahathir, Syed Saddiq Syed Abdul Rahman (Muar), Maszlee Malik (Simpang Renggam), Eddin Syazlee Shith (Kuala Pilah), and Amiruddin Hamzah (Kubang Pasu).
He says with these six, the number of Bersatu MPs presented to the King supporting Muhyiddin Yassin is not accurate.
However, Maszlee and Eddin Syazlee's loyalties are unclear.
Maszlee had this evening declared support for Mahathir.
However, three hours later, he said he was grateful that Muhyiddin had been appointed, and that he honoured the King's decision.
"As a responsible party member and good citizen who wants the best for the people, I welcome and honour the Yang Di-Pertuan Agong's decree assenting to appoint Muhyiddin as prime minister.
"I pray that Malaysia remains peaceful and continues to move forward," he said in a statement.
The statement which was posted on Facebook, has since been deleted.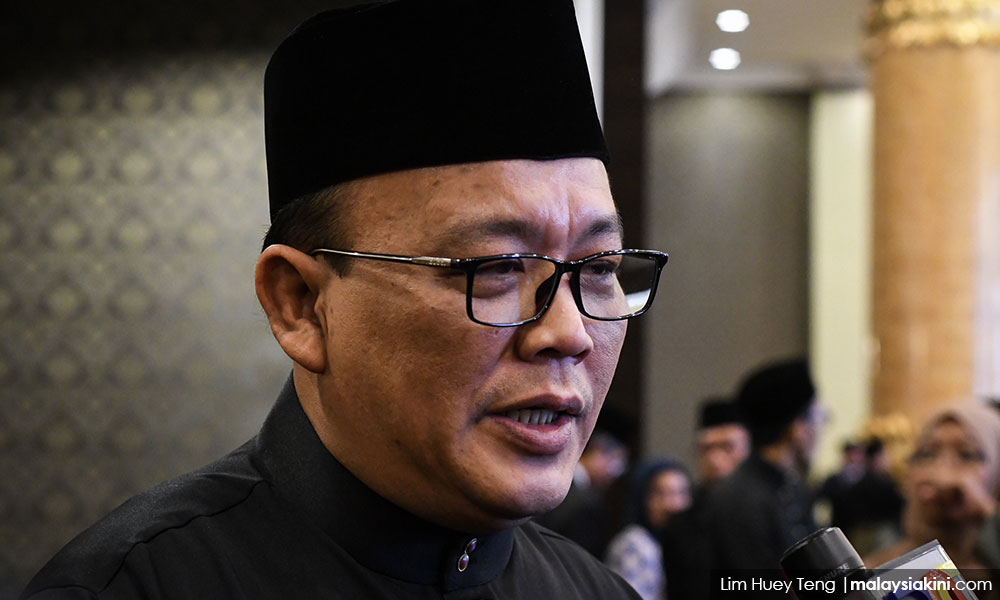 Meanwhile, Eddin Syazlee (above) was reported to be en route to meet Mahathir at Yayasan Albukhary before Muhyiddin's appointment.
But after the news broke that Muhyiddin would be sworn in tomorrow, Eddin Syazlee was spotted at the future prime minister's home instead.
Muhyiddin will be sworn in tomorrow at 10.30am.