Bersatu deputy president Mukhriz Mahathir and Youth chief Syed Saddiq Syed Abdul Rahman are prepared to face disciplinary action by the party for not supporting Muhyiddin Yassin for the prime minister's post.
Mukhriz (above) said he was prepared to be sacked by the party.
"That is a risk we have to face. We are still holding posts in the party, including Dr Mahathir Mohamad as chairperson, and we will explain to party members until the grassroots level to clear the air on what happened.
"The Bersatu supreme council never picked Muhyiddin (as PM candidate)," he told reporters after attending a meeting with the party's heads of divisions and wings in Putrajaya today.
Mukhriz said the supreme council had clearly decided to nominate only Mahathir for the post of prime minister.
"There was no supreme council decision to nominate Muhyiddin for prime minister," he said.
He said the supreme council had also unanimously asked Mahathir to withdraw his resignation as chairperson of the party.
"So, any statement saying he is no longer the chairperson is totally untrue," he added.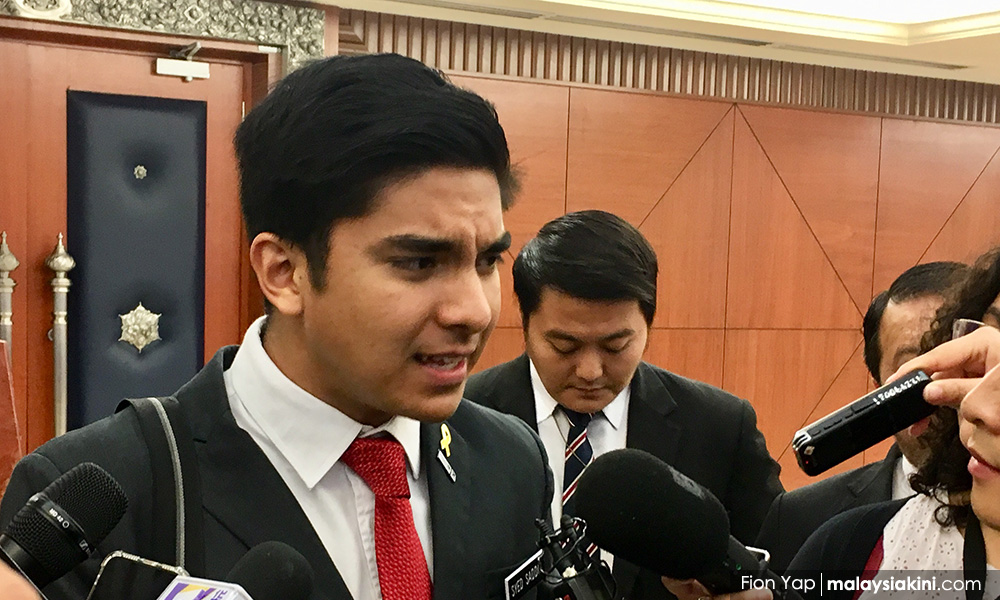 Muar MP Syed Saddiq (photo) said he joined Bersatu to help clean politics of leaders who are corrupt and abuse powers.
He said he was brave enough to stand for the truth and to refuse to cooperate with Umno.
Present at the meeting were Bersatu secretary-general Marzuki Yahya, Kubang Pasu MP Amiruddin Hamzah, Simpang Renggam MP Maszlee Malik and supreme council member A Kadir Jasin.
The meeting was attended by more than 200 Bersatu members and several Amanah Youth leaders.
- Bernama