CORONAVIRUS | The total number of Covid-19 cases in Malaysia has drastically jumped to 50 after the country today recorded 14 cases in a single day.
This is the largest number of cases recorded in a day after seven cases were reported on March 3.
The Health Ministry said most of the new cases could be traced back to Patient 26 who had attended several activities.
Case 26 had been identified as a senior member of the Khazanah Nasional Berhad and UDA Holdings Berhad.
He is being quarantined at Sg Buloh hospital. 
Health director-general Dr Noor Hisham Abdullah (photo) said these new cases belong to a second wave after the 22 patient from the first wave have recovered and discharged.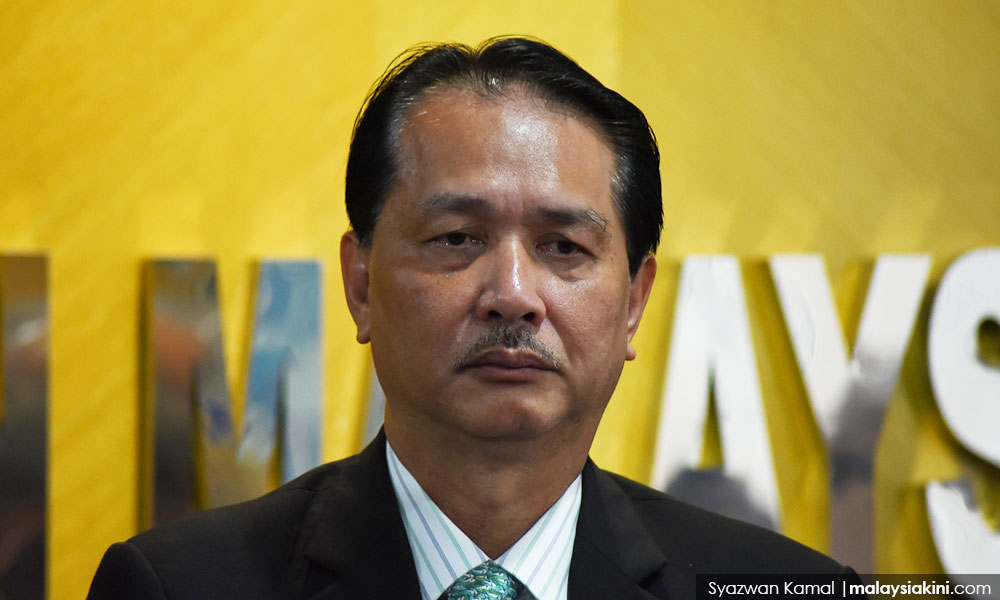 The second wave began on Feb 27, 11 days after no new cases reported, Noor Hisham said in a statement.
"For this second wave, a Covid-19 cluster has been identified. This cluster involved the 26th positive case.
"Based on investigation and contact tracing carried out to now, 215 close contacts were identified. Of this, 16 cases were found to be positive for Covid-19, 19 negative and180 others awaiting results.
"Five cases were close contacts to several of the 16 positive cases (which were close contacts to Case 26). This makes the number of positive cases in the cluster 21 (Case 30 to Case 50)," Noor Hisham said.
Of the new cases, he said one was an officer working with Case 26 while 15 cases attended the one or several of the same events as the latter.
Contact tracing work is still ongoing, however, the ministry advised organisations linked to any of the positive cases that there was no need for offices to be shut.
"It is enough if disinfection is carried out," the statement read.
Noor Hisham further advises members of the public concerned not to head straight to any government facilities but to consult the ministry's virtual health advisory from 8.30am to 5pm daily, or the Crisis Preparedness and Response Centre (CPRC) hotline which is free.
There is also DoctorOnCall and BookDoc, which charges a fee. 
He added that the ministry will soon be working with private health care services to collect samples for Covid-19 at people's own homes, details of which will soon be disclosed.