Segambut MP Hannah Yeoh has expressed her fear that the national road map to fight child marriage is going to be brushed aside due to the appointment of PAS' Siti Zailah Mohd Yusoff as a deputy minister in the Women, Family and Community Development Ministry.
"What will happen to our national road map to fight child marriage with the appointment of MP from PAS as deputy minister of @KPWKM?" she tweeted yesterday.
Yeoh was referring to Siti Zailah's track record of endorsing child marriage, particularly in a parliamentary debate in July 2017.
"We cannot dispute marriage as stated by Kulai, who disputed why Islam allows underage marriage. For me, this is the guidance of Allah," said Siti Zailah who at the time was challenging Teo Nie Ching's right to comment on child marriage for Muslims.
Siti Zailah (photo) said that Muslims never disputed the choice of Buddhist monks and Catholic priests not to get married although this is viewed as a fundamental right.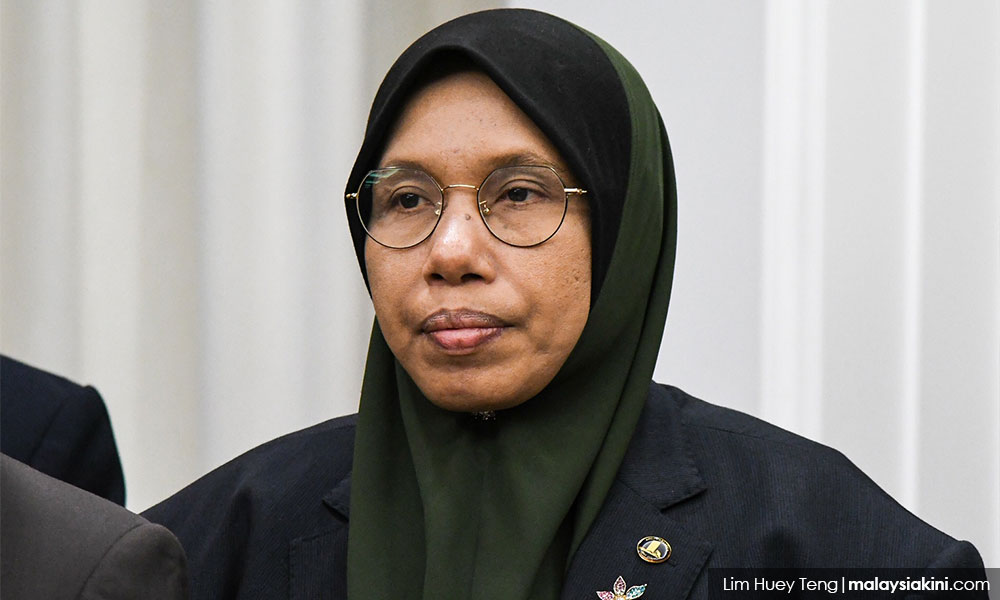 She then went on to say that there is a difference between sexual offences against children - an act of violence - and underage marriage. She described the latter as a blessing.
The National Strategic Plan to Address the Causes of Underage Marriage was launched in January 2020 to curb the problem at the grassroots level.
Then deputy prime minister Dr Wan Azizah Wan Ismail, who launched the plan, said it encompassed seven objectives, 17 strategies and 58 programmes to address these causes in the next five years.
Yeoh went on to say on Twitter that losing Wan Azizah was a deputy premier was a further blow to the defence of women's rights.
"A woman DPM in @drwanazizah is irreplaceable. His new line-up confirms it," she tweeted.
Plans to enact anti-gender discrimination law and maintain the committee on domestic violence formed last year - both of which were introduced when Wan Azizah and Yeoh helmed the Women, Family and Community Development Ministry - are now up in the air.
On Sunday, Yeoh told the media that collecting domestic violence data was crucial.
"The issue with domestic violence data is that it is not collected in a meaningful way. That is why we established it.
"These data can be given to those in the locality to do more targeted awareness. We have started meeting so I hope that would continue," she said.
It is understood that while no target date was announced for the tabling of the anti-gender discrimination law, 16 stakeholder engagement sessions had already been held on the matter.