Bintulu MP Tiong King Sing has rejected the post of deputy national unity minister, according to his party secretary-general.
Progressive Democratic Party (PDP) secretary-general Nelson Balang Rining said this decision was made after a PDP supreme council meeting in Kuala Lumpur yesterday following Prime Minister Muhyiddin Yassin's announcement of the new cabinet line-up.
"The post does not befit his position as president of the party.
"Tiong (above) is very senior in terms of his position in the party and has also served a long time as a member of Parliament," Nelson said today, as reported by The Borneo Post.
Tiong, who has been Bintulu MP for five terms, was appointed by Muhyiddin to be the deputy national unity minister.
However, he was the only one appointed who did not attend the swearing-in ceremony at the Istana Melawati in Putrajaya today.
Tiong and Ngau are the only two PDP parliamentarians.
PDP is part of the GPS coalition, which supports Muhyiddin's new coalition government, Perikatan Nasional (PN).
PN consists of BN, PAS, Bersatu and 10 former PKR members along with the support of GPS.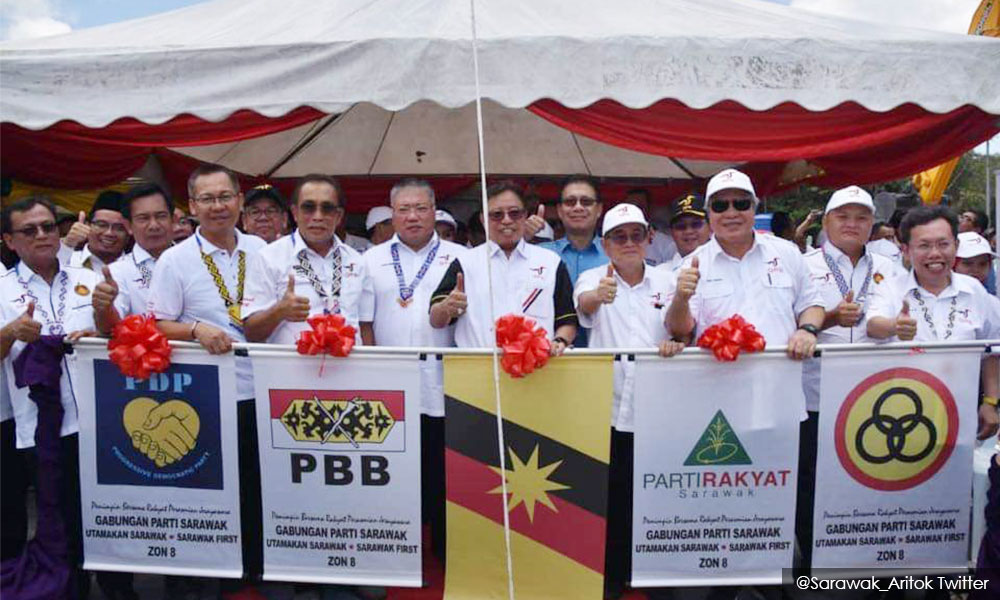 Aside from Tiong, Muhyiddin had appointed four ministers and five deputy ministers from GPS.
One of the four ministers appointed is Petra Jaya MP Fadillah Yusof, who is the newly-minted works minister as well as one of the four senior ministers.
GPS is a coalition of Sarawak-based parties consisting of Parti Pesaka Bumiputera Bersatu (PBB), Sarawak United Peoples' Party (SUPP), Parti Rakyat Sarawak (PRS) and PDP.
They have a total of 18 MPs in Parliament.
Muhyiddin appointed 31 new ministers and 38 new deputy ministers.