CORONAVIRUS | The Health Ministry will begin trials soon on the Covid-19 swab test kits that can produce results in three hours and with higher accuracy, according to Health director-general Dr Noor Hisham Abdullah (above).

Online portal The Malaysian Insight quoted Noor Hisham as saying that the country already has the kits, to be used on suspected coronavirus patients, after these have been cleared for use.
"We have (them) and we will test them soon," he reportedly said, adding that the three-hour mark is down from seven hours and with a 99 percent accuracy rate.
A similar model is already being used in Singapore, although Noor Hisham would not confirm if the kits were sourced from the island republic.
Since last Thursday, tests have been conducted on visitors entering Singapore with fever or respiratory symptoms, but are not defined as being a "clinical suspect case".
According to the South China Morning Post, tests using the kits have been conducted on visitors to Singapore who were not defined as "clinical suspect cases" - from lower-risk symptomatic travellers - since last Thursday.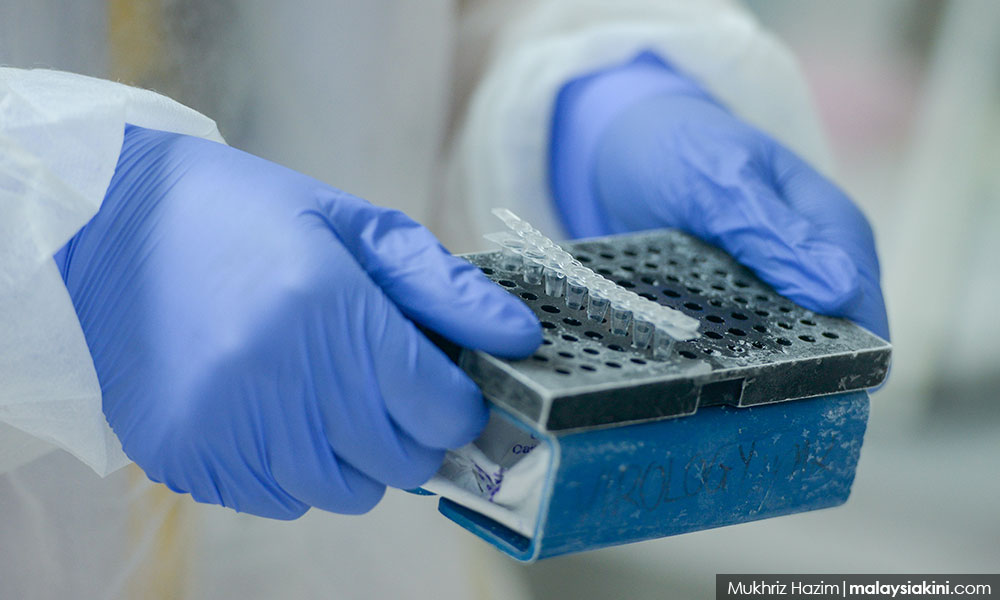 The test kit was reportedly developed by Singapore's Home Team Science and Technology Agency and Veredus Laboratories.
Malaysia's Health Ministry, in collaboration with private hospitals and 11 healthcare providers, had on Monday launched a service to collect samples for Covid-19 testing from homes of individuals who wished to test for the disease but do not meet the patient-under-investigation (PUI) criteria.
Noor Hisham said with the collaboration, asymptomatic individuals can undergo Covid-19 testing at their own homes without having to go to a health facility.
As of yesterday, Malaysia recorded a total of 129 positive coronavirus cases, of which 25 have recovered.