Malaysia recorded its fourth consecutive day of three-digit increase in Covid-19 cases, bringing the total tally to 790.
The country recorded 117 new cases as of noon today, according to Health Minister Dr Adham Baba.
The increase in the previous three days has been 190 cases on March 15, 125 cases on March 16 and 120 cases on March 17. Before this, the highest was only 41 cases.
Similar to previous days, the majority of the new cases were traced to the religious gathering in Sri Petaling, Kuala Lumpur, the epicentre of the Covid-19 in the nation.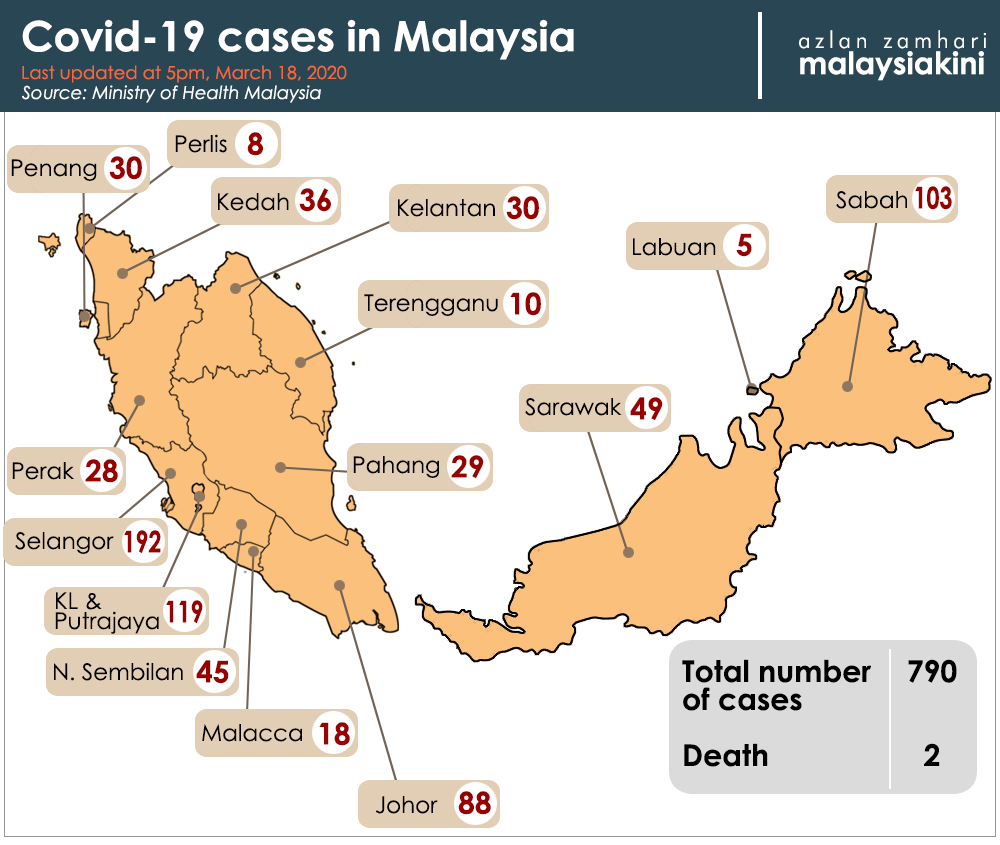 Of the new cases, 80 were traced to the religious gathering. This brings the total cases linked to the event, which took place between Feb 27 and March 1, to at least 513.
Some 16,000 people, including foreigners, attended the event.
Furthermore, the number of people on ventilators in the intensive care unit has increased from 12 to 15.
In a related development, Adham said 11 Covid-19 patients have recovered, bringing the total recovery to 60.
No new deaths were reported after the country's first two yesterday.
Adham also said the movement control order comes into force today in order to contain the spread of the virus and will remain until March 31.
He warned that failure to comply could result in up to RM1,000 fine or up to six months imprisonment or both under the Prevention and Control of Infectious Disease (Measures Within infected Local Areas) Regulations 2020.
He said during the movement control order period, no visitors are allowed into hospital wards except for an emergency. He said in such cases, a patient can only be accompanied by one person.
Adham also emphasised the importance of good hygiene and proper coughing etiquette.